"I just returned from 'A Week In… Venice, Florence and Rome' – the staff at every establishment we visited was happy to see us. There was joy in the air everywhere, and in our group in particular. I travel with Tauck for many reasons, and one is that I know I can rely on you to make sure our destination is safe. Thank you for all your efforts in accomplishing that. I'm very much looking forward to my next trip."
Sincerely,
Maureen O'Brien
Tauck Guest, 2022
Dear Tauck Friends and Family,
Like our guest Maureen, a nine-time Tauck traveler, I've also just returned from Europe.  During my travels I attended the premiere of the much-anticipated (and awe-inspiring) Passion Play in Oberammergau, Germany, visited with Tauck partners in Munich, traveled through childhood vacation spots in Austria, and retrieved my son from college in Switzerland. I can tell you that throughout my travels I was met with the same joy and excitement shared by Maureen, and everyone from hotel staff to restauranteurs to local baristas wore smiles. It remains a very special time to visit, and a memorable experience awaits those fortunate enough to include Europe in their summer or fall travel plans.
Everywhere I traveled, and starting from the moment I arrived in Munich, I also saw the now-familiar blue and yellow of the Ukrainian flag. We've all watched with great sadness the unspeakable horror and senseless tragedy in Ukraine. I'm sure your heart, like mine, goes out to the Ukrainian people who have been suffering so needlessly over the past months. We continue to hope and pray for a quick and peaceful resolution to end this war.
We realize that some of our guests might be wondering and, indeed, some have asked us outright: Are Tauck's journeys in Europe impacted by the conflict? Is Europe safe? These are reasonable questions, especially in light of the images appearing 24/7 on television and across the internet. I'm writing you today to tell you that since April we have been operating all of our river cruises and land programs in Europe smoothly and as planned, creating great memories for thousands of Tauck guests who are thrilled to be traveling again.
Personally, I'd like to assure you that I felt utterly and completely safe and comfortable during my entire time in Europe. Dozens of members from our Worldwide Operations and Tauck Director teams have traveled from Iceland to Budapest, and we speak to our European partners and other industry colleagues daily. All echo exactly what I felt, which is that the atmosphere across Europe feels very "normal." In all the places I visited the customary rhythms of life are readily apparent and wonderful to see. Without exception, our partners are relieved that tourism – and particularly Tauck – is back, as our industry provides jobs and income for locals, many of whom are supporting family and friends in Ukraine. All agree that people are following the news from Ukraine closely and they hunger for peace, but otherwise their daily lives proceed normally.
Please know that when you travel with Tauck your journey comes with a comprehensive support system that is 97 years in the making. It starts with the care and local knowledge of the Tauck Directors who travel with you on your journey and it includes our network of incredible supplier-partners around the world. As part of Tauck's ongoing operations, we carefully track events in every area of the world where we operate, monitoring all relevant advisories from the U.S. State Department, global media reports, and guidance issued to Tauck by private security consultants whose services we retain. I want you to know that we would never operate a tour or cruise unless we were completely convinced that it is safe to do so.
In the unlikely event that you should ever experience a disruption of a Tauck journey, we stand ready to assist. Tauck has a highly trained Global Response Team comprised of employees from throughout the company that can be activated at a moment's notice, 24/7, 365 days a year. What's more, the efforts of our Global Response Team are bolstered by a number of external support agencies whose expertise ranges from replacing a lost passport to arranging an emergency medical evacuation. You are truly never alone when you travel with Tauck.
And traveling now is especially important. I firmly believe that travel is a strong force for peace in this world, and that our capacity for understanding and empathy increases exponentially when we experience other places, other cultures and other people.

We look forward to helping our guests experience this wonderful world around us, we salute their intrepid spirit, and we thank our guests and travel advisor partners for putting their trust in Tauck.
Sincerely,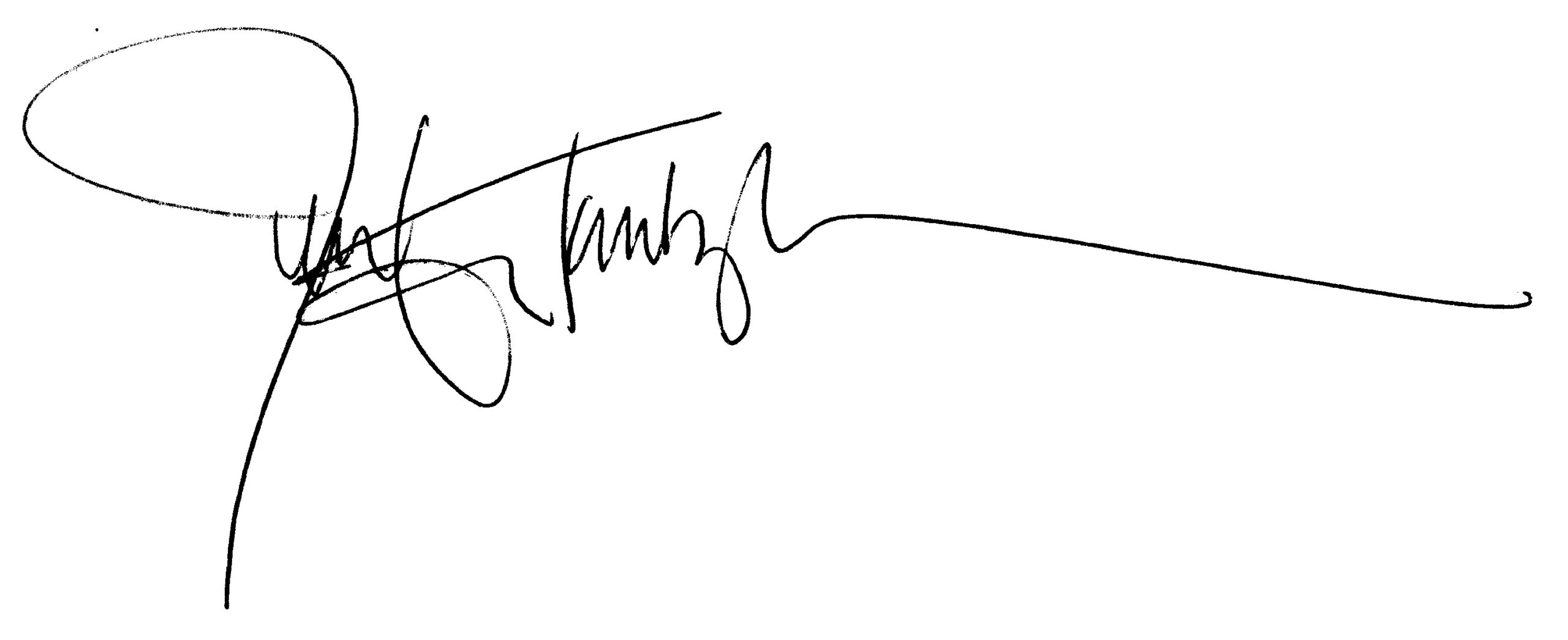 Jennifer Tombaugh
President