Even though traveling with kids comes with its challenges, there is nothing better than discovering a new destination together with the whole family. Regardless of where you might go, through the eyes of your children, each place and experience gets a new meaning.
Wish to spend some well-deserved quality time with your loved ones? We have handpicked three amazing hotels that will be an excellent choice for your next adventure.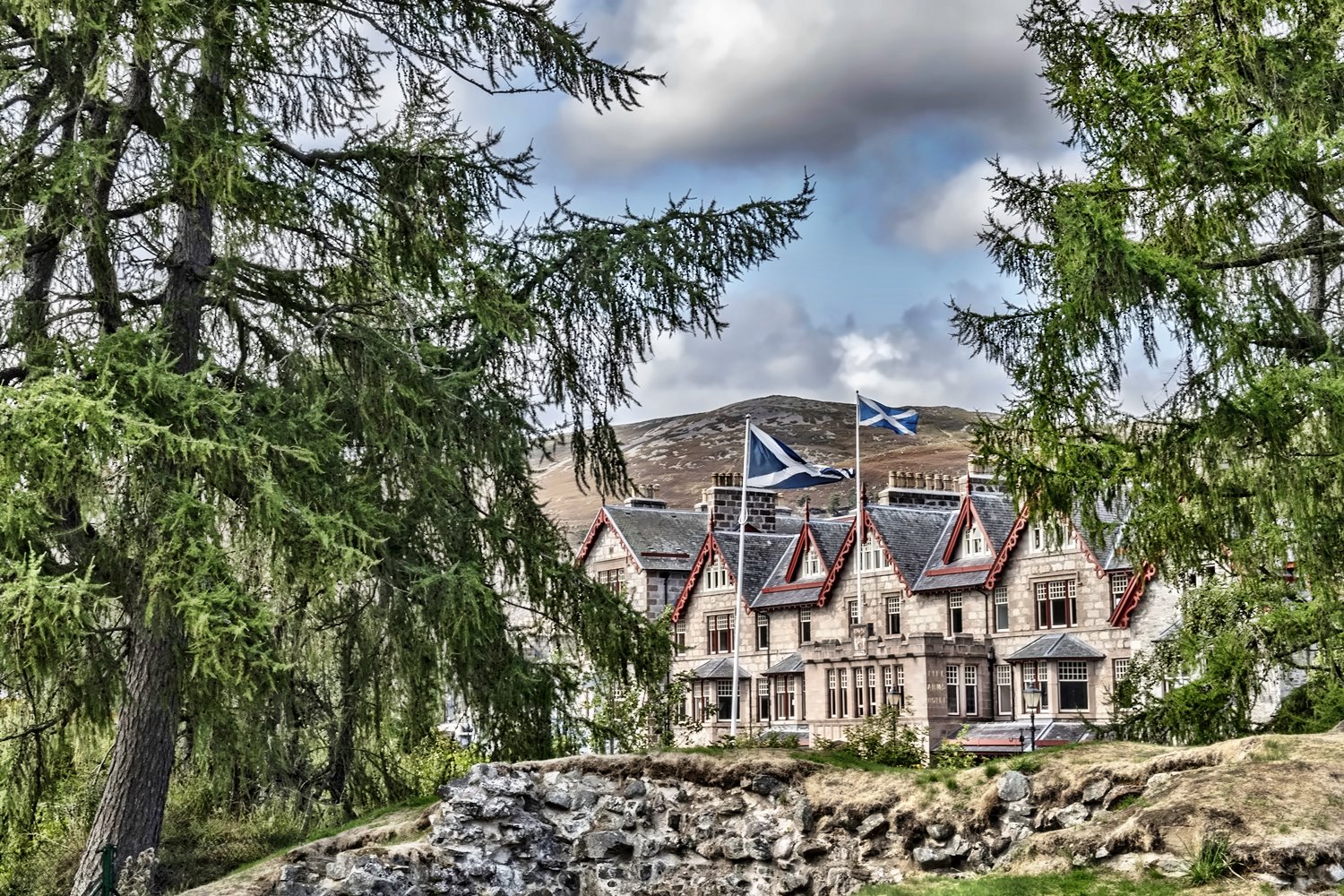 The Fife Arms, the UK
As far as family-friendly destinations go, the United Kingdom is one of the best places you can go. With some of the best museums in the world, plenty of famous sights, and countless castles and palaces, it will be an excellent choice for both young and adult travelers.
While there are many great places to see in the beautiful country, Scotland has many draws for family travelers. Thanks to its windswept beaches and incredible national parks, it is impossible not to be impressed.
The UK also has its fair share of luxury, family-friendly hotels. This time we're focusing on the Fife Arms, set in the Aberdeenshire highlands. Approved by Her Majesty, Queen Elizabeth II, the hotel is an oda to details.
Within the premises, you will stumble upon more than 14 000 pieces of art and antiques, including the works of Picasso, Freud, Guillermo Kuitca, and others.
The mastermind behind the Fife Arms' interior is Russel Sage. All bedrooms follow a specific theme like the 'Scottish Culture'. When traveling with the whole family, a great option is interconnected suites, which allow all members to be together at all times.
The impressive hotel will also be an exciting discovery for foodies. Make sure to stop for pre-dinner cocktails at Elsa's. After that, head to the Clunie Dining Room, which offers inventive flavors made of Scottish ingredients.
But great food isn't the only incredible thing about the hotel! Guests will find an array of fun activities. On-site, a game room is available, which features classic games, books, and even table football. The outdoors of Scotland are spectacular too.
Your little ones can head outside to discover the secrets of the area's native trees, forests, and the animals that call it their home.
Remember that if you decide to book your stay with our assistance, you will get exclusive promotions, daily Scottish breakfast, and other benefits.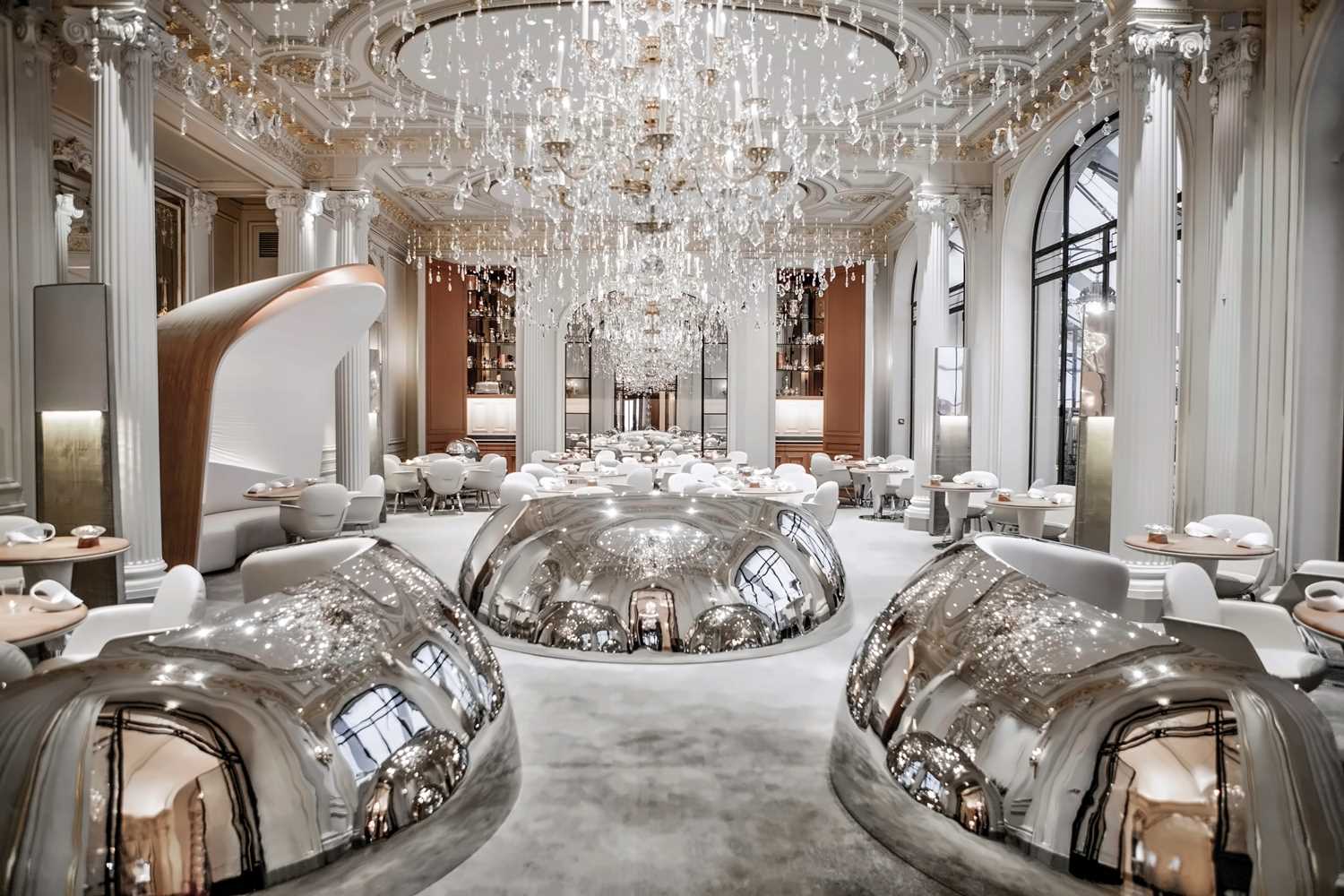 Hotel Plaza Athenee
There is no place like Paris! While the capital of France is often regarded as the city of love, it will be a fantastic pick also for family adventures. After all – there are so many beautiful parks and excellent museums to explore!
Not to mention Disneyland Paris – the most magical place on Earth! Just 19 miles East of Paris, the amusement park will enchant all travelers regardless of their age. Oh, and the cakes! France really does have the best pastries in the world.
Offering the most dramatic panorama over Paris, Hotel Plaza Athenee is where you should stay on your next France getaway. In fact, the impressive accommodation sets a new standard of luxury. You may recognize its facade – it has been featured in numerous films and tv shows, including Sex & the City.
Located on Avenue Montaigne, the hotel is close to all major shops and boutiques. Just imagine – Chanel, Louis Vuitton, Dior, and YSL on every corner! But shopping isn't the only thing the accommodation offers. Just a short walk away, you will find the Eiffel Tower and River Seine.
In some ways, Hotel Plaza Athenee is similar to Versailles. With white marble floors, spectacular chandeliers, and glorious staircases, it will feel like you've traveled centuries back. The contemporary finishes, however, bring you back to 2022.
Those who don't mind a splurge and wish to have extra space should opt for the interconnecting suites. Staying at them will be a true Parisian dream! Balconies that overlook the Eiffel Tower, plush carpets, and mesmerizing art pieces – it would be difficult to find a more aesthetic-pleasing accommodation.
While Hotel Plaza Athenee will be a pleasant discovery for adult travelers, little adventurers will have lots of fun too. Upon arrival, younger children are treated to toys and games. Wish to enjoy family-friendly excursions? No problem! The concierge team will happily arrange them for you.
To experience the haute couture, plan your vacation through PrivateUpgrades and make use of our exclusive benefits like complimentary breakfast, 100 USD hotel credit, and others.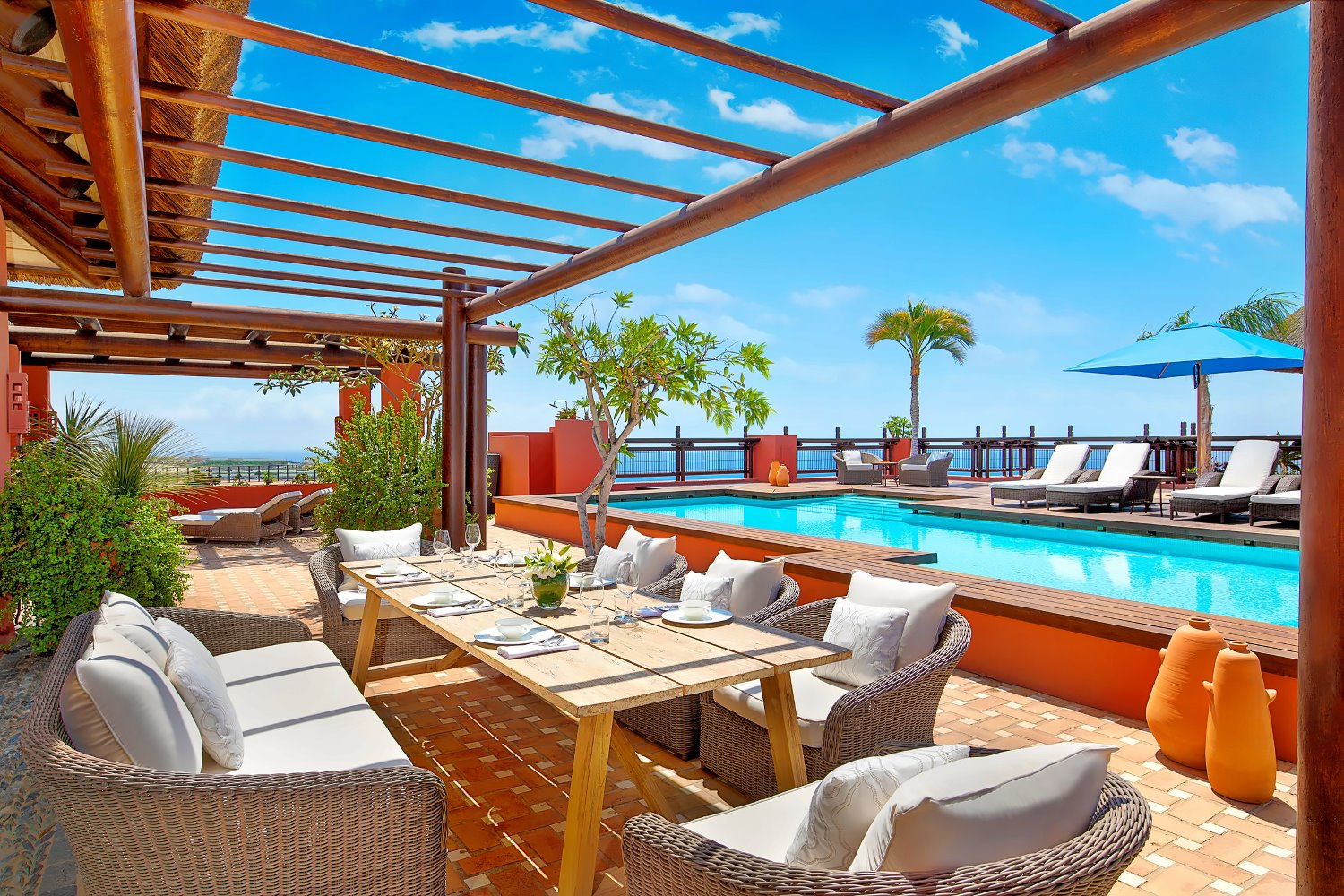 Ritz Carlton Abama, Tenerife
Tenerife has a well-deserved reputation for being one of the most child-friendly travel destinations in Spain. At every turn, you will find exciting activities that will be entertaining both for you and your little ones. With miles of beaches, sunny weather, and welcoming people, Tenerife won't disappoint.
If you wish to enjoy the unspoiled beauty of Tenerife with your loved ones, plan your vacation at the Ritz Carlton Abama. Located in Guia de Isora – a more laidback part of the island, the hotel offers postcard-worthy vistas of the Atlantic Ocean.
Whichever room or suite you decide to pick, expect to have a private terrace that overlooks either the ocean, golf course, or the spectacular gardens. The resort is created in unique Moorish architecture and is situated amidst impressive banana plantations.
While the hotel boasts seven swimming pools, don't miss out on the opportunity to visit the beach. With man-made soft yellow sand, it is the perfect place to build sandcastles, soak in the sun and simply spend some quality time with your loved ones.
Ready to explore Tenerife? Join or exclusive members' only club to enjoy various benefits like free green fees (the offer is valid until the end of September).
Traveling with children has many benefits. Not only does it create opportunities for learning, but it also inspires curiosity and adventure. So while it may be stressful at times, it is also incredible! If you need assistance planning your family getaway, we would be happy to help!
Contact us to book your stay and get access to exclusive benefits and promotions.