This post was written by Emily Becker, who is a Mexico-based freelance writer for BMTM.
Oaxaca is a state in southern Mexico that has a glorious reputation for being one of the most culturally vibrant places in the country. The state is mountainous, with a rugged coastline that gives way to sandy beaches and quintessential surf towns. The capital, Oaxaca de Juárez (or Oaxaca City), is a bustling place, bursting with color. It's the gastronomic capital of Mexico — and for good reason.
That said, the question on your mind as a traveler is probably: Is Oaxaca safe? As a solo female traveler who has visited the city of Oaxaca a handful of times, I'm here to address your biggest safety concerns with these tips:
1. Choose Your Accommodations Wisely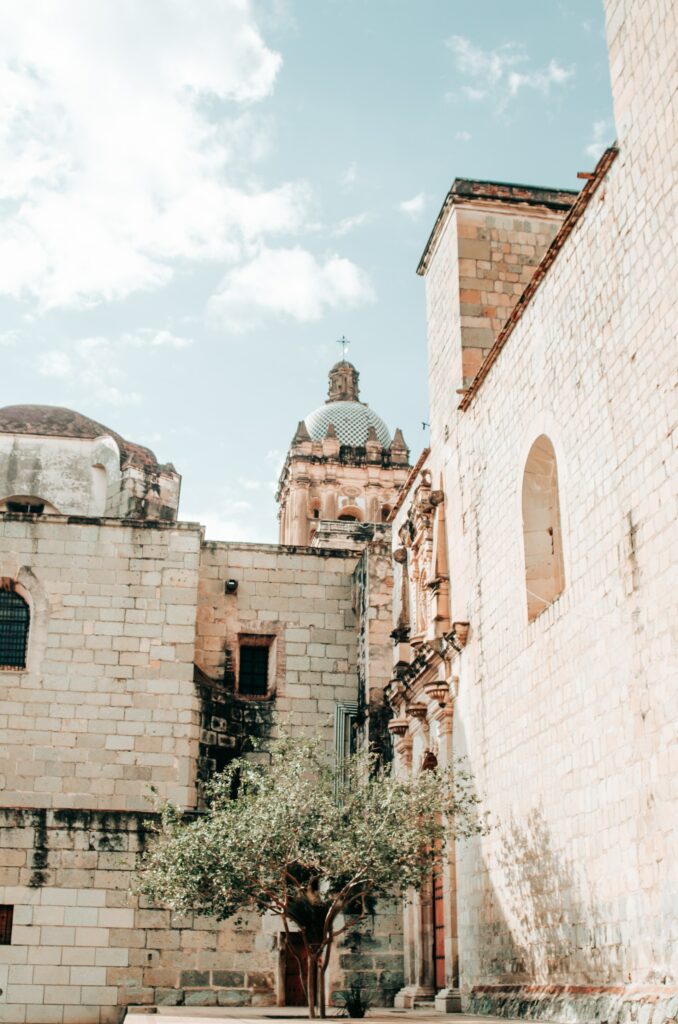 My biggest piece of advice for staying safe in Oaxaca City is choosing accommodations that are in the Centro, Xochimilco, Reforma, or Jalatlaco neighborhoods. The first time I visited, I stayed in the Centro, and although I felt safe, it's a noisy place to stay.
If you want to stay central but in a quiet and safe neighborhood, opt for Xochimilco or Jalatlaco. Both of these areas are famous for their impeccable street art scenes, so you'll want to visit them anyway. I stayed in the Xochimilco neighborhood the last time I was in Oaxaca and absolutely loved the quaint streets, colorful murals, and family atmosphere.
Reforma is also a safe neighborhood, but it's a bit further out. It takes about a 20-minute walk to get to the Centro from Reforma, depending on what end of the neighborhood you're in.
2. Be Wary of Taxis
The first time I visited Oaxaca at the end of 2019, I was shocked by how much the taxi drivers harassed my friend and me. To be honest, I would not have recommended taking a regular taxi in Oaxaca if you had asked me then.
However, the city has cracked down big-time on harassment, and more and more women are coming forward to denounce their aggressors. I can't be certain if these two things are connected, but I noticed a shift this last time I visited Oaxaca. I wasn't harassed at all — not in the street or in taxis. Maybe this is unique to my experience, but I'd like to hope that things are changing.
A great way to ensure your safety while taking taxis in Oaxaca is to take quick photos of the license plate and taxi number before you get in. Make this obvious — when the driver sees your vigilance, they will be more likely to be on their best behavior.
If you still feel unsure about taxis in Oaxaca, consider trying DiDi. It's like Uber and allows you to file a complaint if your driver makes you feel unsafe.
3. A Little Mezcal Goes a Long Way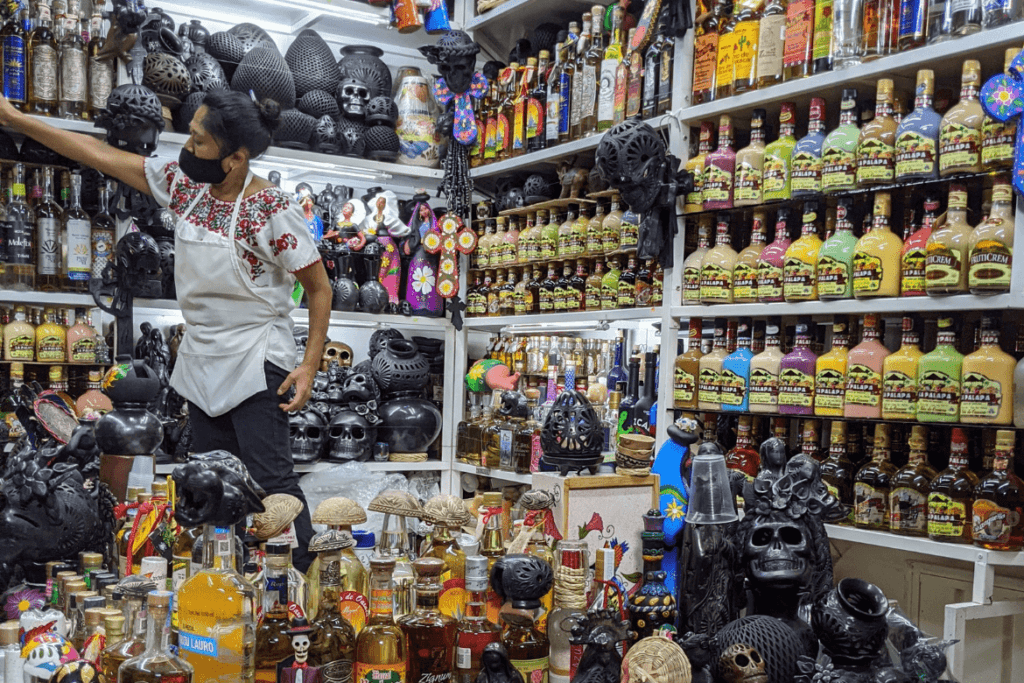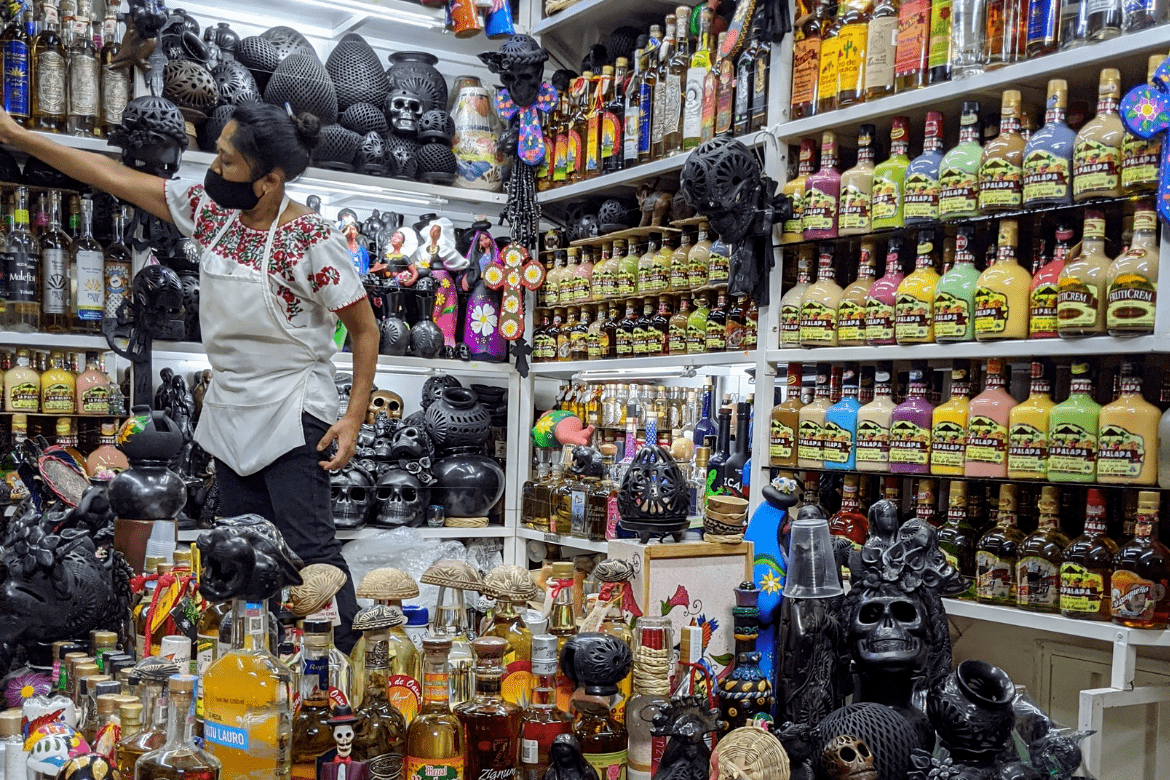 Oaxaca is known globally for its mezcal, and there are plenty of places to try it. Since so many people flock to Oaxaca to do so, it's no surprise that there's a dense party culture here. Any given day, you can find mezcalerías, bars, and clubs full of people drinking and partying.
If you've tried mezcal, you know that it's quite strong. If you haven't, well, I'll save you from a nasty hangover by breaking the news.
I've always had a great time in Oaxaca, dancing and socializing while sipping mezcal, but it's never a good idea to binge-drink in a foreign place.
Maybe I sound like a broken record, but be careful how much you drink when you travel. Letting your guard down too much can put you at risk — and no party is worth losing control.
If you want to try the different kinds of mezcal in a more low-key environment, opt for a daytime mezcal tasting. Many tours offer them as a part of the excursion, like this one.
4. Eat Street Food Wisely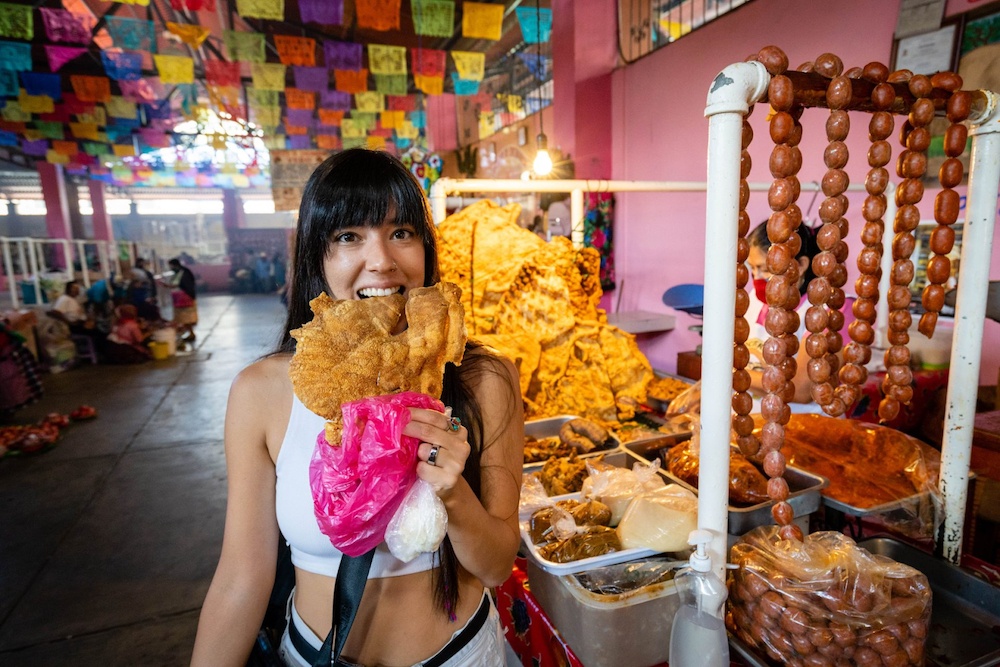 Oaxaca is street food heaven. From tlayudas to mole and everything in between, you could spend your whole trip eating nothing but street food and be completely satisfied with the variety you'll find.
Not all street food stands are created equally when it comes to hygiene, however. Especially if your stomach is not used to the spices used in Mexican cooking, you might find yourself wishing you hadn't gone for that second splash of salsa verde on your roadside tacos.
To have the best chance of avoiding any tummy troubles while enjoying Oaxaca's incredible street fare, look for the stands where there are long lines of people waiting to order. Chances are, locals won't be lining up somewhere that has a reputation for being unhygienic.
Another tip is to eat inside the market. Mercado 20 de Noviembre is full of small stalls, and many of them are local favorites, where you'll find lots of people enjoying a meal. These stalls are usually cleaner than the ones on the street, as the market has a higher standard of hygiene.
I recommend taking a lap around the market or the street food stalls near the Zócalo around lunchtime, say 2 or 3pm. See which place is the most popular, and go back around 4 or 5pm, when there are fewer patrons.
5. Dress Down
Oaxaca is definitely not the place to flaunt any flashy jewelry or designer clothing that could make you a target for petty crime. Considering that most people — locals and tourists alike — dress pretty casually, anything too glamorous would make you stick out like a sore thumb.
6. Learn Some Basic Spanish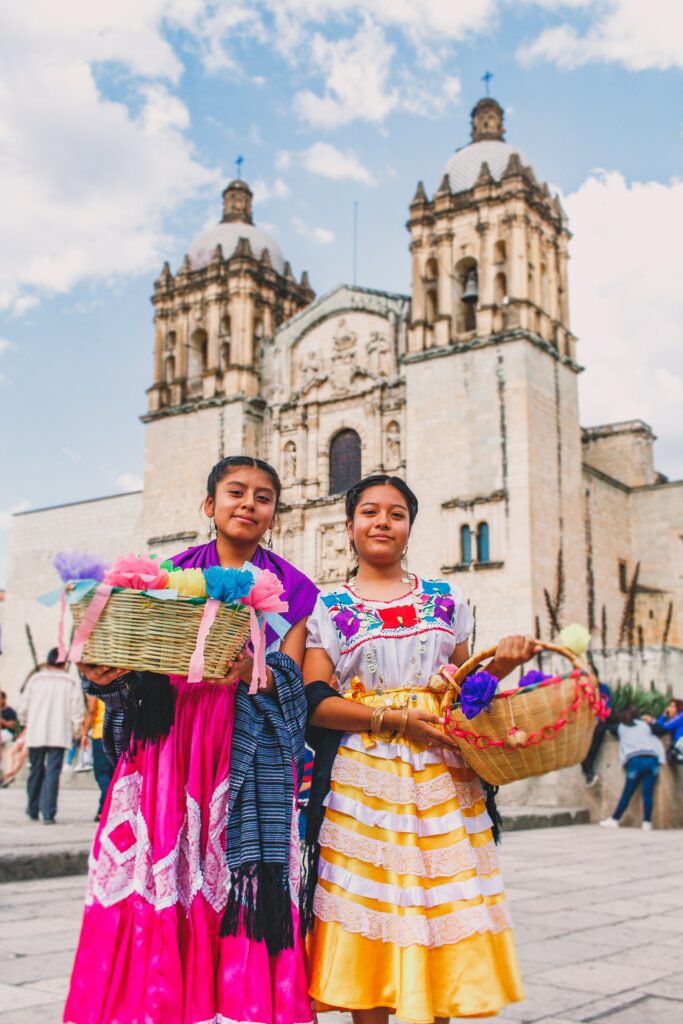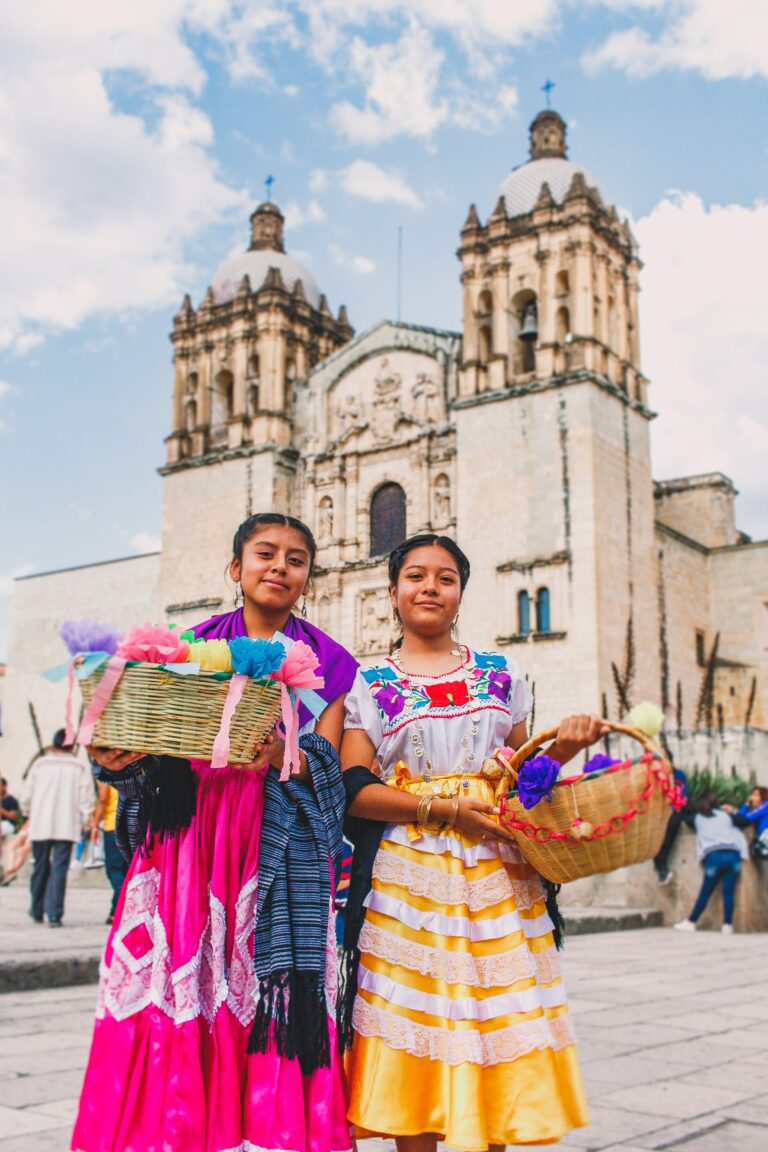 Sometimes I find that people from Mexico are shocked that I speak Spanish fluently, which makes me chuckle a little bit. Speaking the language has opened many doors for me and allowed me to make friends easily, even when I was a beginner.
For some people, it can be daunting to take on learning a new language. You don't have to be fluent to stay safe in Oaxaca, but it sure helps to know at least a little bit of Spanish.
If you can master basic greetings and key phrases, you're off to a great start. Being able to ask for help if you need it, tell a taxi driver to stop, or let a waitress know about your food allergy are all important things to be able to express in Spanish.
7. Stick to the Centro at Night
Walking around alone at night anywhere isn't a great idea, but if you are going to do it in Oaxaca, stick to the Centro. It's well-lit, there are plenty of people, and you'll find pedestrian-only streets that are safer to walk along.
I noticed that some of the streets outside of the Centro were dark, with unexpected alleys and overall not the safest vibe. When in doubt, just take a DiDi car, or avoid going anywhere you're not familiar with at night, especially if it's outside the city center.
8. Mo' Money, Mo' Problems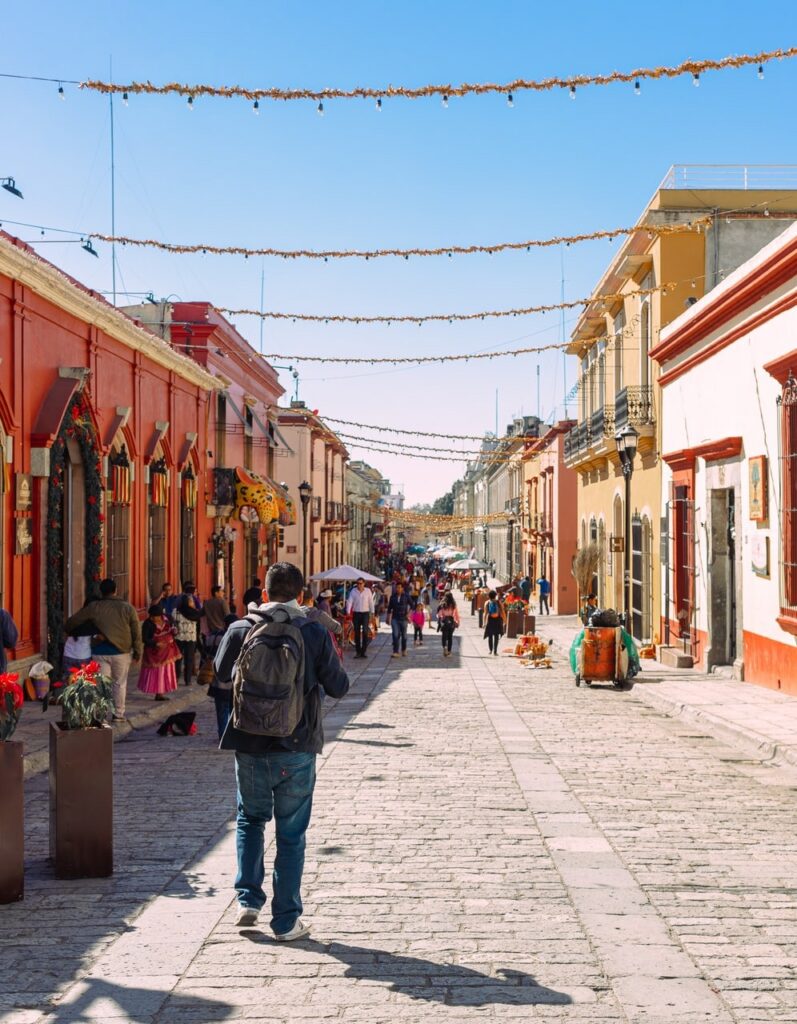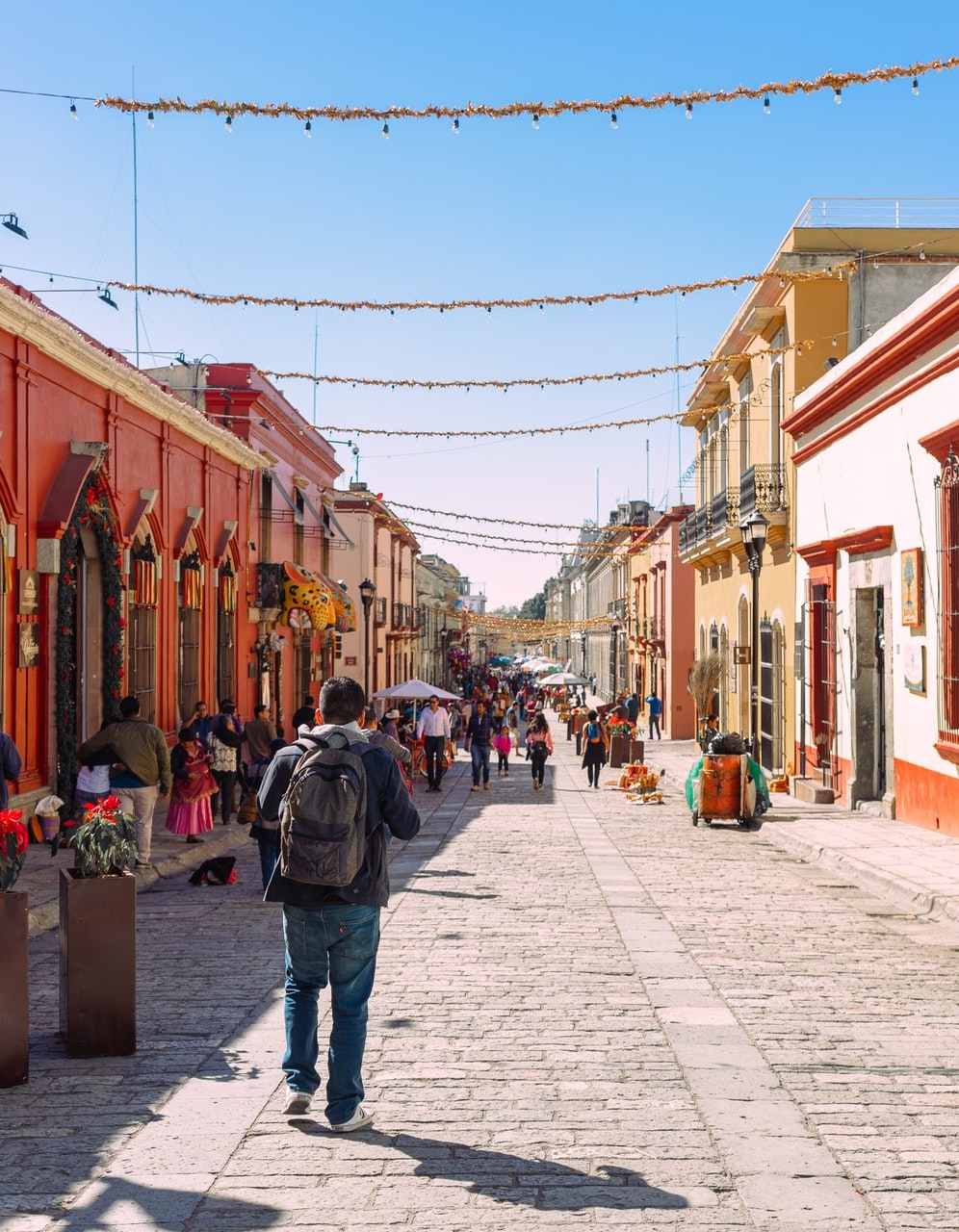 It's never a good idea to walk around with copious amounts of cash while traveling, and Oaxaca is no different. However, ATM fees can be way too high to consider taking out small amounts more frequently. To get around this, take out what you need in the morning at a bank's ATM (avoid ATMs in the big markets or on the street), then take a DiDi to your accommodation and lock your cash in a safe. Only keep what you need when you leave your room.
Even if you only take small amounts of cash with you when you go out, consider dispersing it between your wallet, purse, bra, etc. That way, if you are robbed or pickpocketed, the thief won't take everything you have. Some travelers recommend having a dummy wallet with a bit of cash and expired cards to hand over.
9. "No, Gracias"
This one is less about your safety and more about the safety of others.
You might notice a lot of people in the city center asking for change. Sometimes you'll see children selling goods as well. Even after living in Mexico for over two years, I'm still unsure what my cash would be supporting if I were to buy from those children or give change to people on the street. Some reports suggest that contributing to this informal market is the same as contributing to child trafficking, and that's enough for me to avoid it altogether.
I know that is is a complex issue, and I don't claim to have all the answers, so use your own judgment on this one. I always just smile and say "no, gracias" to the kids, and then they go on their way.
10. Vet Any Tour Companies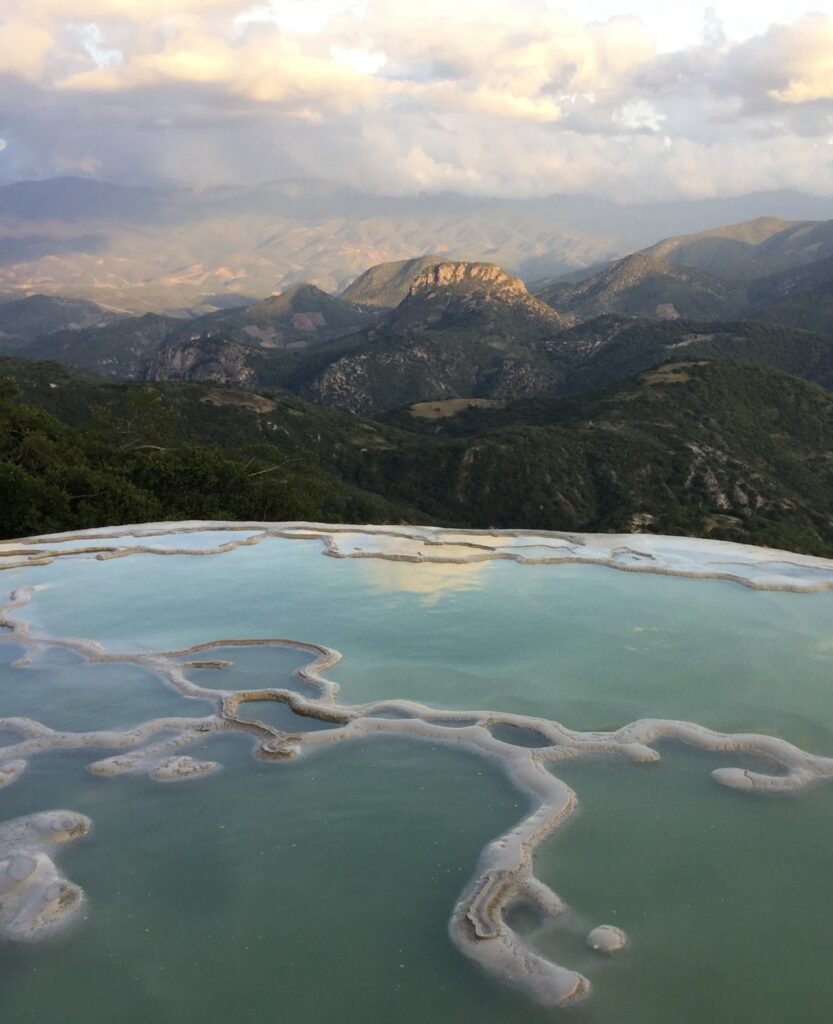 As you walk through the Zócalo in Oaxaca's city center, you'll see loads of people promoting tours to nearby sites. A lot of these are fine, but to say that they're all totally safe or worth your money would be a stretch. Some tour companies don't always follow safety protocols and do a sloppy job of giving tourists accurate information about the sites.
It's best to just avoid the hawkers altogether in Oaxaca, and opt for a tour from GetYourGuide or Viator instead. I've even done Airbnb Experiences here and had a wonderful (and safe) time.
11. Get a Mexican SIM Card
I don't think that many people realize how cheap it is to pick up a SIM card and use it while they're in Mexico. A SIM from Telcel (the biggest provider in Mexico) costs 150 pesos ($7.50 USD), and you can easily pay as you go, loading data onto your SIM using your credit or debit card.
Having a SIM card can be a great way to stay safe, because you'll have the peace of mind of being able to connect at any time. You'll be able to access maps if you get lost, use a translator app to communicate better, and make a call if you're in danger.
Some US phone companies allow their users a certain amount of data per day while in Mexico, so ask yours before you head to Oaxaca to see if getting a SIM card is even necessary.
12. Traveling Solo as a Woman in Oaxaca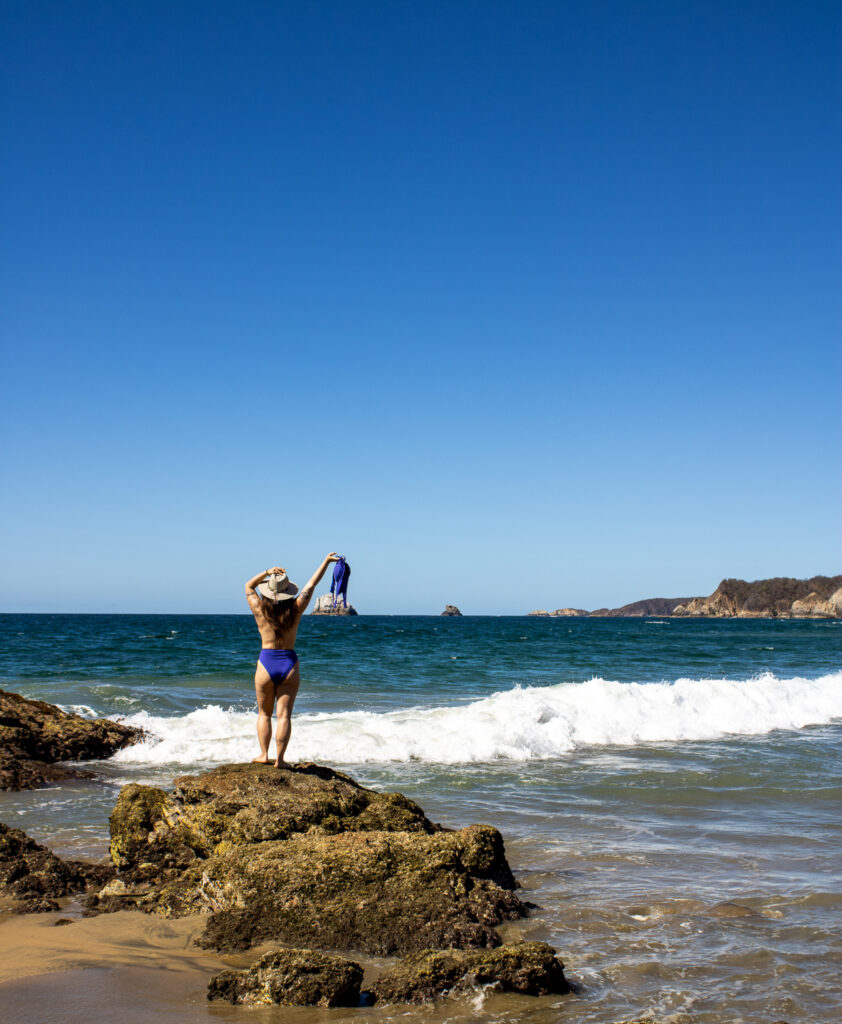 My first experience traveling in Oaxaca was very different from those that followed. I don't have a clear explanation as to why, but perhaps I've just become better at traveling alone and now know how to avoid scams, food poisoning, and overall danger.
The first time I went to Oaxaca, I was followed and catcalled twice. On top of that, a couple of taxi drivers made very inappropriate comments to me that made me feel unsafe.
To be honest, I was hesitant to solo travel here again. But since I had arranged to meet a friend in Oaxaca in January of 2022, I decided to face my fear and spend a few days alone here before she joined me. This time was totally different. Not a single taxi driver harassed me, for which I felt a huge sigh of relief. I also noticed less street harassment, even though I was there longer and was out and about more this time around.
Is this to say that Oaxaca is safer now? Not really. I recognize that my feeling safer this last time I went to Oaxaca might be due to chance. Perhaps two more years of living in Mexico has also made it easier for me to blend in?
In any case, I still think Oaxaca is totally worth visiting as a solo female traveler. But it's especially important for us to be vigilant, to plan our trip carefully, and avoid dangers like scam artists and men who prey on drunk foreign women in bars (yes, they exist).
Try to do as much as you can during daylight hours, avoid drinking too much, and make sure your phone is working order in case of emergencies. Never engage with catcallers and they'll leave you alone.
***
Overall, Oaxaca takes the cake as one of the most exciting places to visit in Mexico. If you keep in mind these safety tips, you'll be a bit sharper and able to make safer decisions when you visit Oaxaca de Juárez or the coast, allowing you to have an incredible experience.
Thinking of heading to Oaxaca? Check out our guides to Oaxaca City, Puerto Escondido, and Zipolite!
Click to read more posts about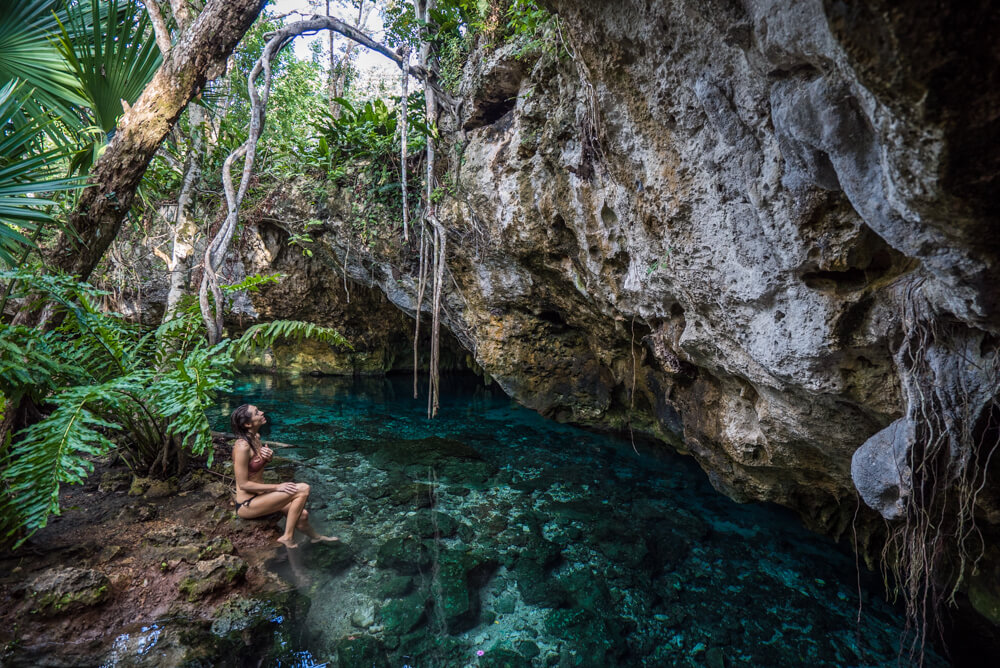 Mexico