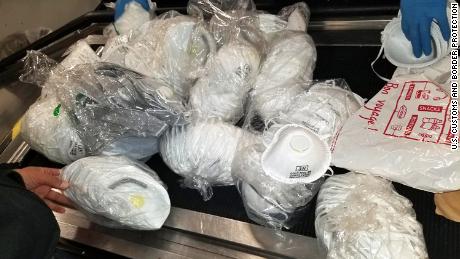 With the pandemic continuing for almost 3 years, face masks have made it into our lives extensively. They are now part of our daily attires and have become more like an everyday necessity. It is because face masks, especially N95 masks, have been one of the finest and most effective protective equipment ensuring maximum protection against the dangerous coronavirus.
Mask mandates have been implemented throughout the pandemic and are still in practice in various parts of the world. Government officials and healthcare experts have always instructed people to cover their faces with high-quality, genuine face masks for adequate protection. One thing you must have noticed is that they've always emphasized NIOSH approved N95 masks. Why is that so? What is so special about NIOSH-approved masks? Let's find out.
Reading through the queries that we received daily, we've come to know that NIOSH seems like a mystery to many. People don't know what it is and how it works. A significant number of readers and buyers have asked us if NIOSH approval makes masks genuine? A simple answer to that is yes! NIOSH approval is like a trademark of authenticity and if a protective product lacks approval from NIOSH, it is fake!
Why is NIOSH approval necessary?
NIOSH or the National Institute of Occupational Safety and Health is a research agency established under the 1970's Occupational Safety and Health Act. It works for the betterment of worker safety and health. The basic aim of the institute is to enable both employers and workers for ensuring safe and healthful workplaces. It is basically a part of the Centers for Disease Control and Prevention in the USA.
NIOSH works to preserve human resources and make sure that all men and women in the nation work under safe and healthy working conditions. During the pandemic, they were entrusted with the responsibility of testing the protective equipment that was to be circulated throughout the country. To serve this purpose, they carry out extensive research and testing and approve only the highest quality products. So, if you are buying a NIOSH-approved N95 mask, you can certainly expect significant protection against germs and viruses.
How to spot a NIOSH-approved mask?
NIOSH provides an approval label on the packaging of the respirator. Sometimes the label may be within the packaging. You must check either i.e. the box or the instruction pamphlet for the label. Plus, also check FFR for abbreviated approval. You can also verify the approval number through the NIOSH certified equipment list (CEL) of their trusted source page. For N95 masks, NIOSH-approved FFRs will always have the designation "N95" on them.
If there are no markings or approval numbers on the FFR, check the headband. If it too doesn't have any, your mask might not be approved by NIOSH. The absence of NIOSH markings, incorrect spellings of NIOSH, presence of decorative add-ons, etc. are some probable signs of fake masks.
Where to buy NIOSH-approved N95 masks?
The best place to buy NIOSH-approved N95 masks is medicalsupply.com They have the finest variety of face masks, all genuine and NIOSH approved. If you are looking for a high-quality, consistent, and NIOSH-approved mask, go to their website now and claim your product at a reasonable price like not anywhere else.