21 Mar2022
Planning a road trip can be super exciting. But before you hit the open road, there are a few things you need to do to ensure your trip goes smoothly. From checking your vehicle's oil level to having a first-aid kit on hand, read on for a list of six things to remember before going on a road trip.
Ensure your car is in good condition
Before setting out on any road trip, you should ensure your car is in good condition. That means checking: tires, oil, windshield wipers and fluid, battery, headlights and taillights.
When it comes to servicing Land Rovers, it's good to have it serviced and checked out by a mechanic first. You don't want to be stranded on the side of the road with a broken-down car. This Land Rover dealer recommends taking your vehicle in for servicing before you set off on your journey. It will ensure everything is working properly and your car is ready for the trip ahead. If there are any problems, they can be fixed before they become an issue.
Additionally, it's a good idea to pack an emergency kit for your car if you experience problems while on the road. This kit should include things like:
A spare tire

Jumper cables

A first-aid kit

Flares

A flashlight
Checking traffic updates
Checking traffic updates can help you avoid getting caught in traffic jams or construction delays. There are a few different ways to check traffic updates:
Listening to the traffic report on the radio

Checking the traffic section of your local newspaper

Looking at online maps that show real-time traffic conditions

Calling a friend or family member who lives in the area, you're planning to travel
Another is to use a smartphone app like Waze or Google Maps, which can provide real-time traffic information. These sites will show you any accidents or delays that might be happening on your route. Taking a few minutes to check for traffic updates can save you time and frustration while on your road trip.
Make sure you have a valid Driver's License
This one seems like a no-brainer, but you'd be surprised how many people try to go on road trips without a valid driver's license. In most states, you need to be at least 18 years old and have a valid driver's license. If you're not sure if your license is valid, you can always call the Department of Motor Vehicles in your state and ask.
Also, ensure you have insurance for your car. If you're renting a car, be sure to get rental insurance. And if you're driving your own vehicle, ensure you have up-to-date auto insurance. Without insurance, you could be liable for any accidents or damage while on your trip.
Plan your route
Map out the cities and towns you'll be visiting and the scenic routes and attractions you want to see along the way. Planning your route in advance can help you avoid getting lost or making any wrong turns.
If you're unsure where to start, many websites and books can help you plan your route. Once you've planned your route, be sure to make a copy of it and keep it with you while on your trip. If you do get lost, you'll have a map to help you get back on track.
It's also a good idea to plan for rest stops. It will help you avoid getting too tired while driving. You can find rest areas by looking at maps of your route or using a smartphone app like iExit.
Packing
Once you've planned your route and checked your car, it's time to start packing for your trip. When packing, there are a few things to keep in mind:
Pack lightly. You don't want your car to be too full or too heavy. It can make it challenging to drive and can even damage your vehicle.
Pack your belongings in bags or containers, so they don't roll around while driving. It will help keep your things organized and prevent them from getting damaged.
Pack food and drinks for the road. It will help you save money and avoid getting hungry while on your trip.
To secure your home
Before leaving for your trip, take some steps to secure your home.
For example, things like:
Unplugging all appliances

Turning off the water heater

Arranging for someone to watch your house or pet

Asking a neighbor to keep an eye on your house

Ensure all the doors and windows are locked

Setting alarms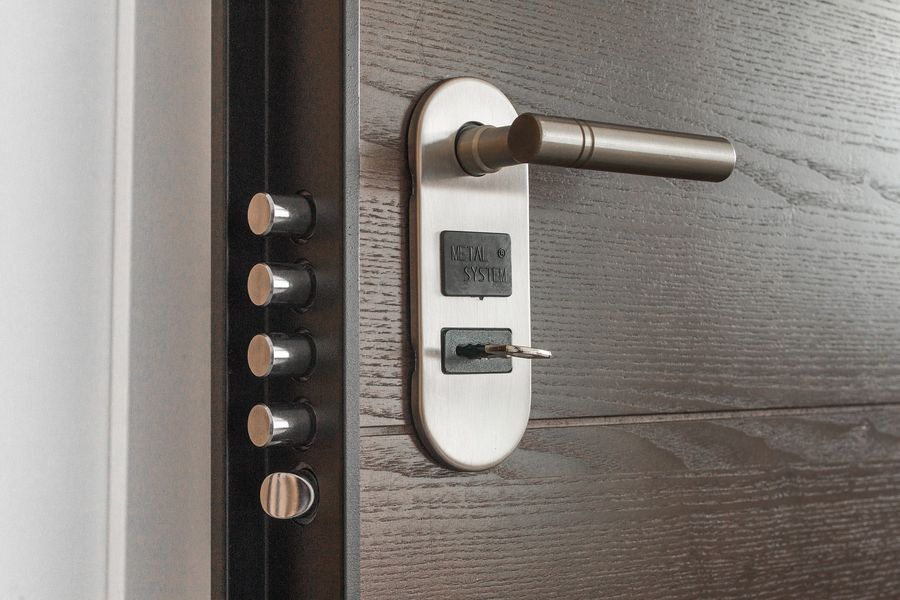 Taking these steps will help you feel more secure while you're away and will help prevent any problems while you're gone.
Going on a road trip can be a great way to see the country and spend time with family or friends. But before you hit the open road, there are a few things you need to do to prepare. Check your car, plan your route, and pack your belongings carefully. Additionally, don't forget to secure your home before you leave. You can help ensure a smooth and enjoyable road-trip by taking these steps. Have fun and stay safe.