I've seen Albuquerque described as a desolate wasteland with little to no tourism appeal. I'm a little suspicious of any such description, because truthfully, I think there's something interesting about any destination you go to that is far from home.
That said, Albuquerque is one of the lesser-visited places in New Mexico, especially compared to Santa Fe.
Skipping Albuquerque might be a mistake, though, if you want to get a taste of New Mexican art, cuisine, and nature. To give you a little hit of travel inspo, here is a list of things to do there, where to eat, and where to stay:
Best Things to Do in Albuquerque
1. Visit the Breaking Bad filming locations
If you're fan of the popular TV series Breaking Bad or its spinoff Better Call Saul, you won't want to pass up the opportunity to visit some filming locations from both. From the quintessential underwear scene to Combo's corner, it's a blast to plot out and find each of these neat spots.
Check out the video above to find out where the filming locations are. If you would rather do a tour instead of finding the locations on your own, you can ride around in a Winnebago RV on this Breaking Bad tour.
2. Take a hot air balloon ride
Albuquerque is famous for its hot air balloons and even has a festival, the International Balloon Fiesta, every October. If you can't make that, consider taking a hot-air balloon ride over Albuquerque with Rainbow Ryders. The ride itself is a thrill, and the views of the city and surrounding mountains are gorgeous.
3. Explore the ABQ BioPark Botanic Garden
The ABQ BioPark Botanic Garden is a whimsical and delightful place that you won't want to miss. There are over 1.5 miles of paths to explore, with a few different conservatories, a butterfly pavilion, a pond, and even a Japanese garden. There are also frequent events with local artisans who demonstrate traditional embroidery, rug making, quilting, and more.
4. See Albuquerque's Spanish influence at San Felipe de Neri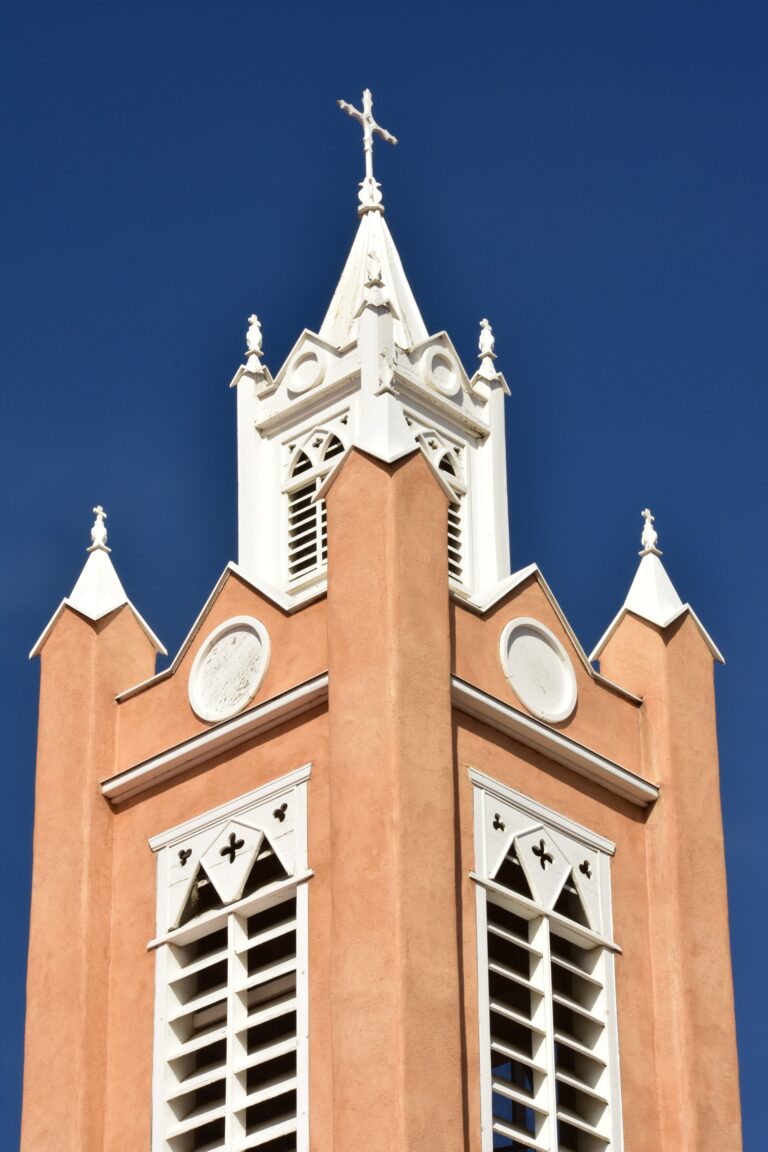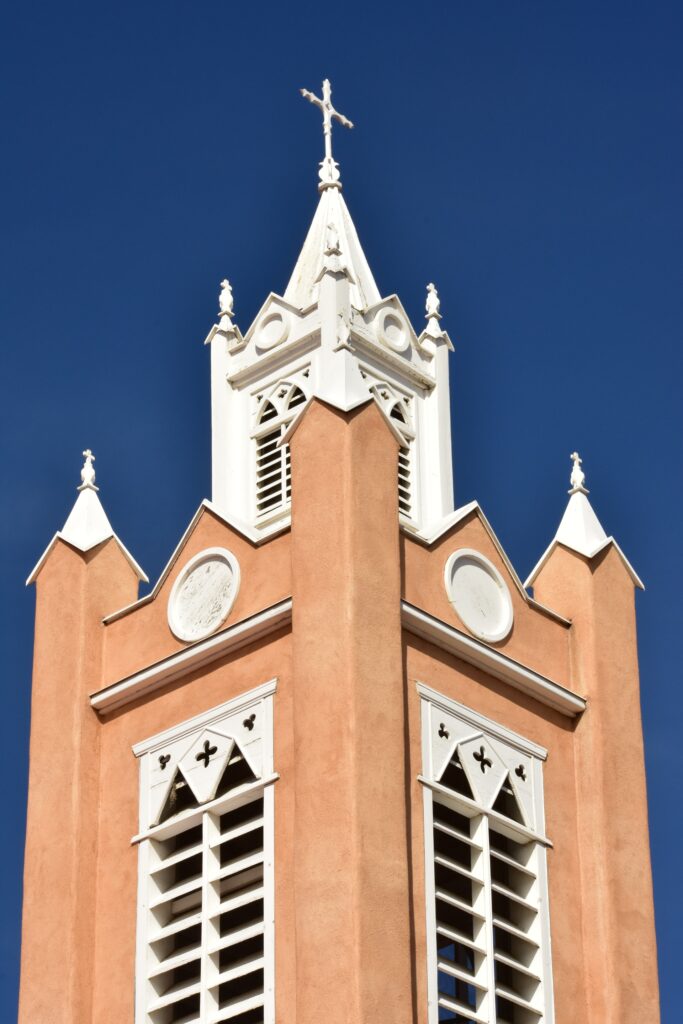 A visit to the San Felipe de Neri Parish church should definitely be on your list of things to do in Albuquerque. The parish started in 1706, so it boasts over 300 years of history. Although much of the church itself had to be restored, some of its original structures remain.
Today the church still functions, hosting regular mass and other religious events, but you can visit the on-site museum anytime during opening hours or even request a tour.
5. See a show at the historic KiMo Theatre
The KiMo Theatre is not only an important landmark in Albuquerque, but it's also an awesome place to spend an evening watching a show. This is a hub for art, live performances, and music in the city.
The style of the building is Pueblo Deco, a short-lived architectural style native to the Southwest that has both Native American and Spanish influence. The outside has quintessential New Mexican ornaments; the inside has lavish details carved into nearly every surface. Throughout the theater, you'll find Native American motifs unique to this part of the country. It's definitely worth checking out even if you aren't planning on seeing a show there.
6. Get 360° views on the Sandia Peak Aerial Tramway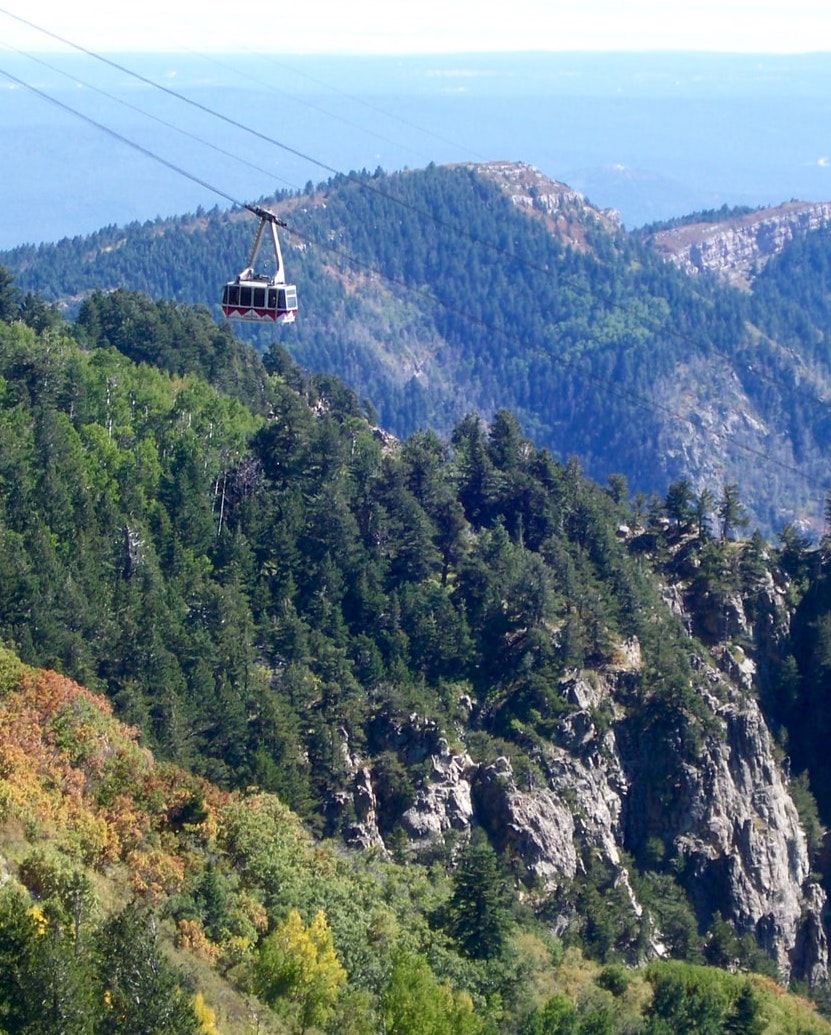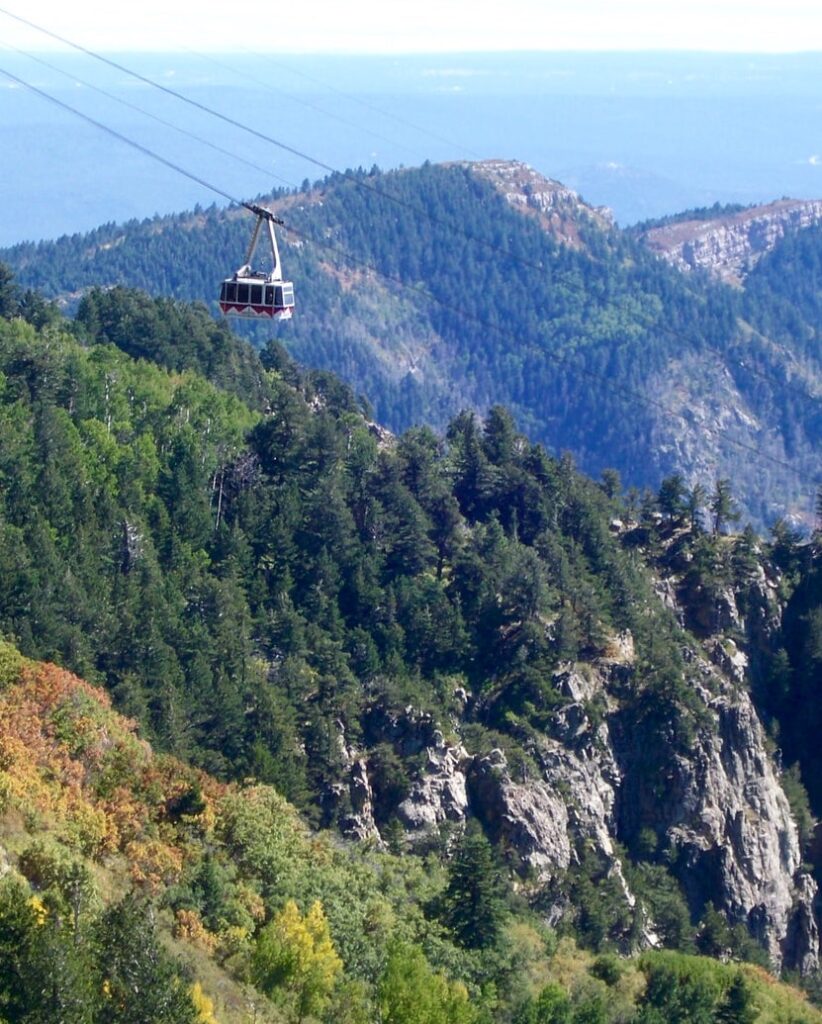 Rising up to the crest of the Sandia Mountains over 10,000 feet high, the Sandia Peak Aerial Tramway takes you to the absolute best panoramic view of Albuquerque and the surrounding area. The ride itself only takes about 15 minutes, and is extra special at sunset, when a golden glow seems to turn the mountains fiery red. (That's actually how the mountains got their name, as sandia is watermelon in Spanish.)
The tramway brings you to the top of the crest, where you can take your time exploring the hiking trails there before heading back down. This leads me to the next point on the list…
7. Go for a hike in the Sandia Mountains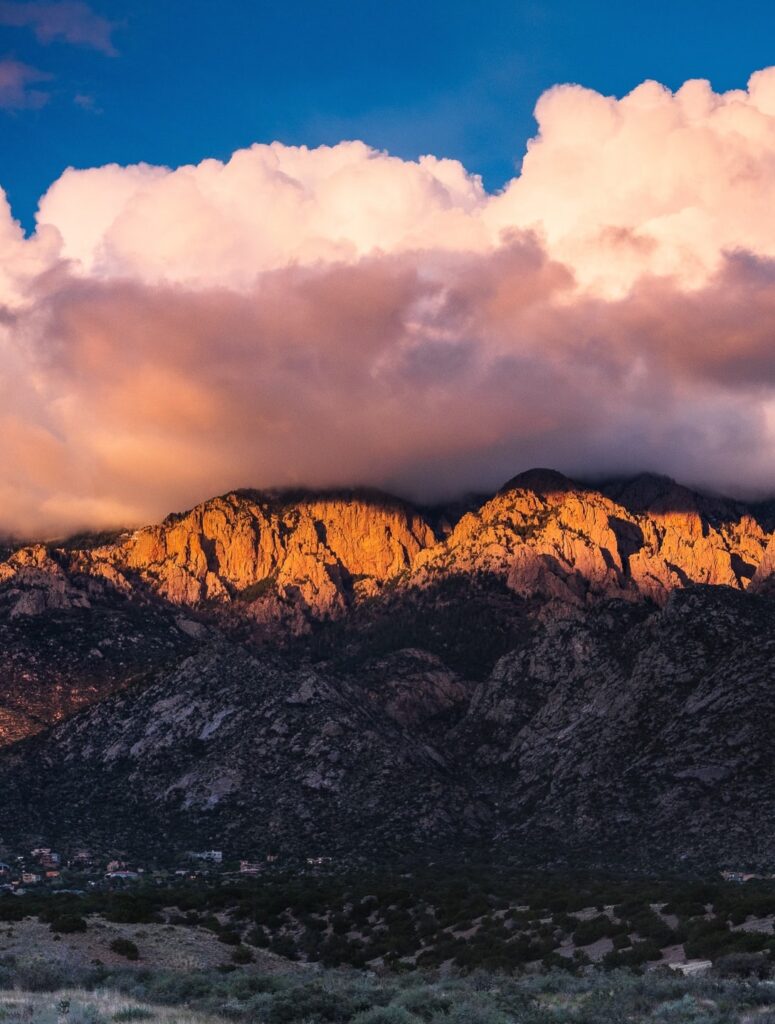 From Sandia Peak, you can access a few different nature trails. These vary in length, with the shortest one being just 0.3 miles and the longest 7.5 miles (one-way). The trails in the Sandia Mountains are part of the Cibola National Forest; you can find an excellent trail guide to the forest here.
Make sure to bring plenty of water, snacks, and sun protection when hitting the trails here, as there may be long stretches with no shade. This holds especially in the summertime, when temperatures soar sometimes over 100 degrees, make sure to plan your trek accordingly.
8. Snowshoe through the Cibola National Forest
If you plan to visit Albuquerque during the winter months, consider heading to the Cibola National Forest to go snowshoeing. This tour will take you on an adventure through the powdery forest to learn about the flora and fauna of the area. You'll be able to get a sneak peak of the adventurous backcountry just minutes away from Albuquerque.
9. Take a class, have a meal, or stay the night at Los Poblanos Historic Inn and Organic Farm
Covering 25 acres and including a working lavender farm, Los Poblanos Historic Inn and Organic Farm is a beautiful place to spend a day in Albuquerque. Not only is it a spectacular place to stay, but there's a world-class restaurant on-site that serves what they call "fine-dining field-to-table" cuisine.
Los Poblanos hosts classes and workshops as well, which is perhaps the most interesting thing to do here. From yoga classes in a yurt to gardening workshops and pop-up artisan classes, you'll find a neat array of offerings here.
10. Step back in time at the Petroglyph National Monument
Protecting one of the largest petroglyph sites in the country, the Petroglyph National Monument has symbols and designs carved into volcanic rock that date back 400-700 years. There are various canyons that you can hike to on the trails; each has a unique collection of petroglyphs that offer a fascinating glimpse into the past.
11. Learn about the city's past at the Albuquerque Museum
The Albuquerque Museum, one of the city's best, blends art, history, and culture in one immersive space. Here you can find an outdoor sculpture garden, several galleries with works by local artists, and historic artifacts scattered throughout. If you've come to learn about Albuquerque's story, this is the place to find it.
12. Take a walking tour through Old Town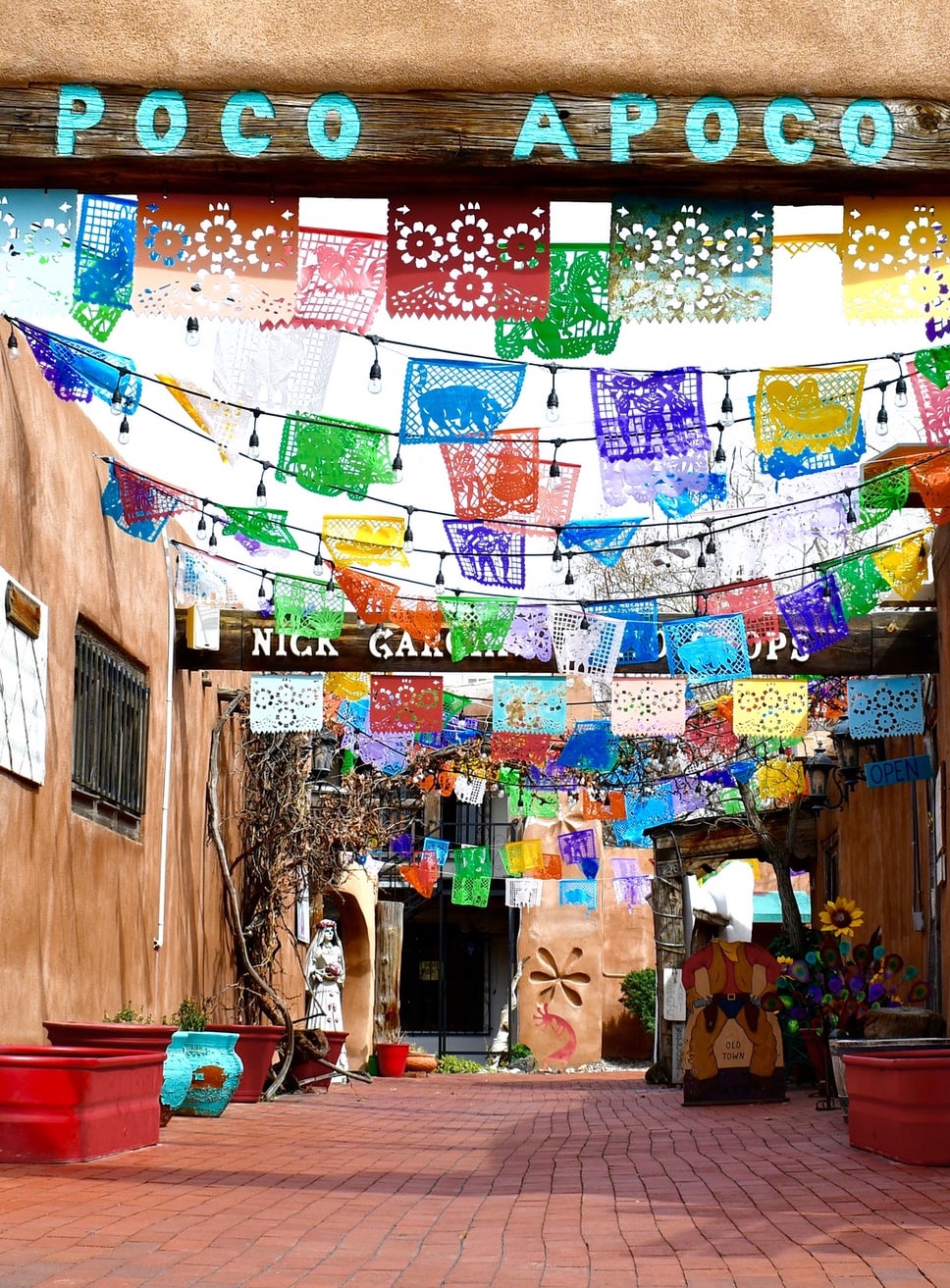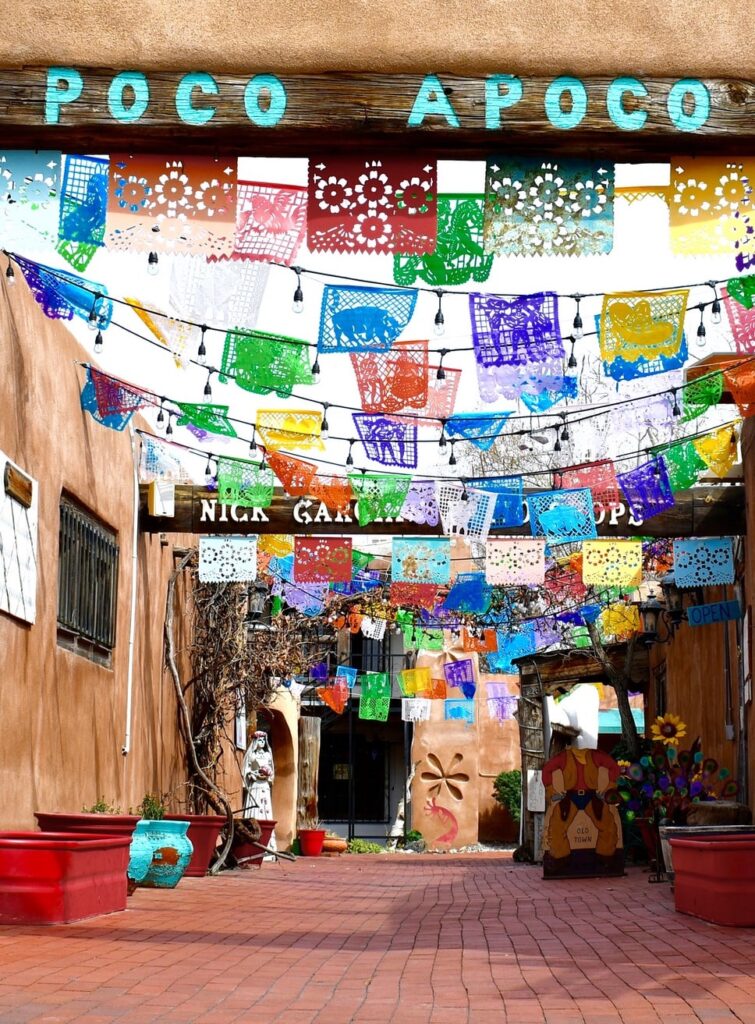 You won't want to miss a stroll through Albuquerque's Old Town to see a centuries-old mix of Native American and Spanish cultures, reflected in the area's architecture, decorations, art, and food. This walking tour will provide detailed explanations of each of the district's most prominent landmarks, as well as a stop at the revitalized Sawmill Market, where you can try local food and drinks.
You could explore Old Town on your own, but a guided tour is definitely worth it if you're interested in the area's fascinating history.
13. Check out the Turquoise Museum
From raw turquoise rocks to elegant jewelry, you'll get to see the full spectrum of uses for this stunning gemstone at the Turquoise Museum in Albuquerque. Turquoise has a wealth of cultural significance to the region, as well as other regions of the world, all of which you can learn about here. The museum has interactive exhibits and guided tours through which you can fully immerse yourself in everything turquoise. Get your tickets here.
14. Paddle along the Rio Grande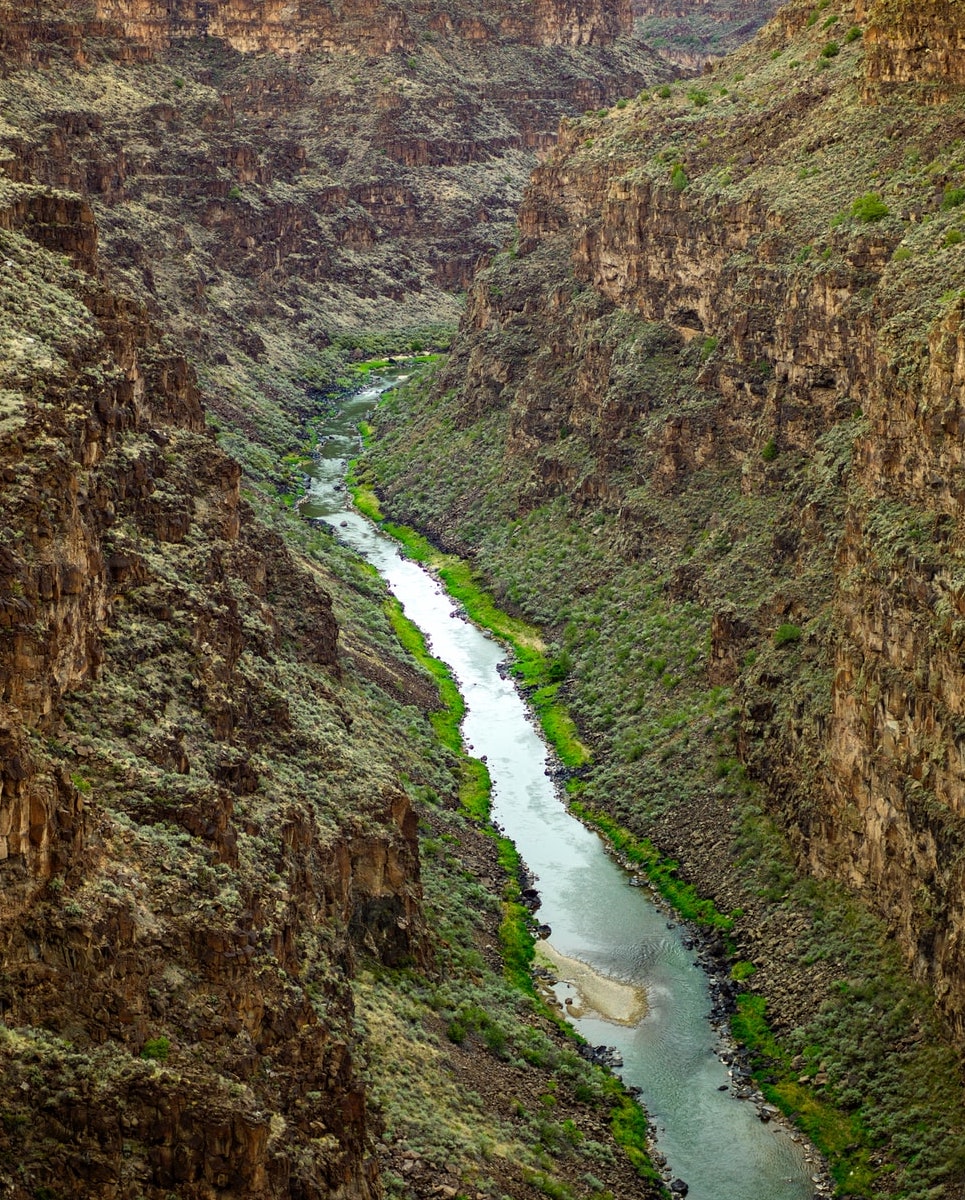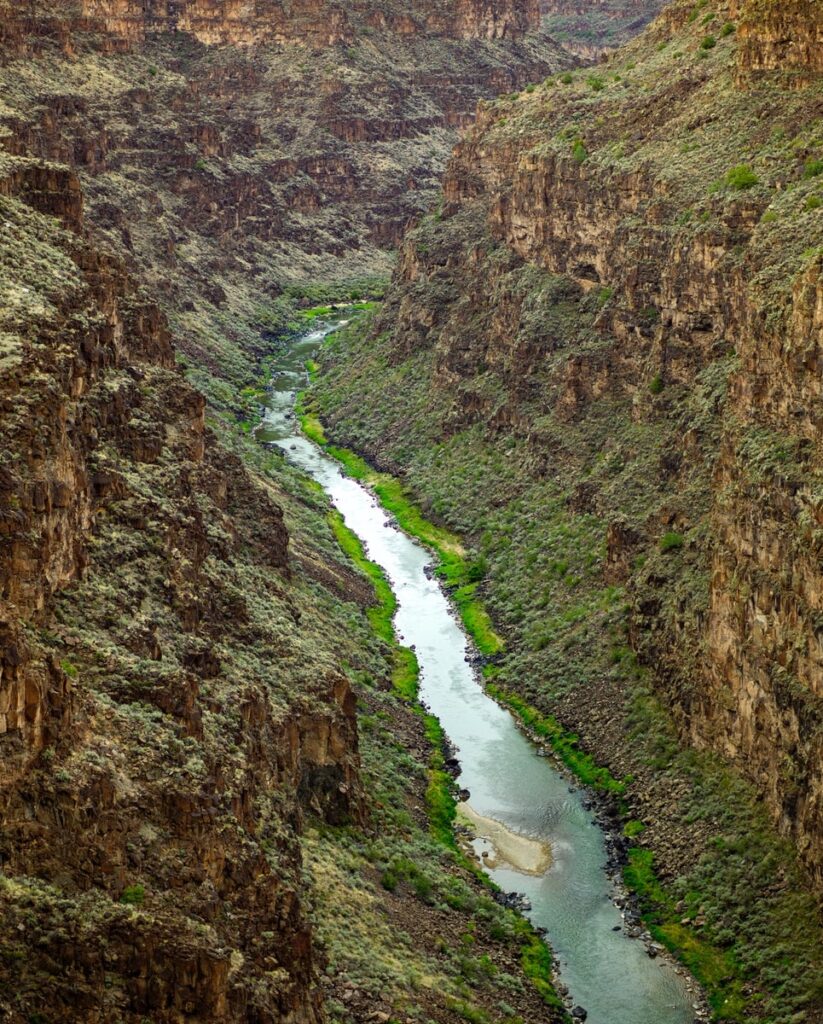 The Rio Grande is the fourth longest river in North America, and it runs through Albuquerque. A popular activity in the calm, shallow parts of the river is paddleboarding, which is a fun and active way to take in the scenery and catch a glimpse of wildlife. You can paddleboard with a guide on this tour.
This part of the Rio Grande also has the country's longest continuous cottonwood forest, which makes floating down it even more scenic.
15. Drive the Turquoise Trail
Planning to hit up both Albuquerque and Santa Fe during your New Mexico road trip? Definitely don't miss out on the gorgeous Turquoise Trail, which runs between the two cities. Winding through the hills and numerous artistic communities, this drive captures the beauty and charm of New Mexico completely.
Where to Eat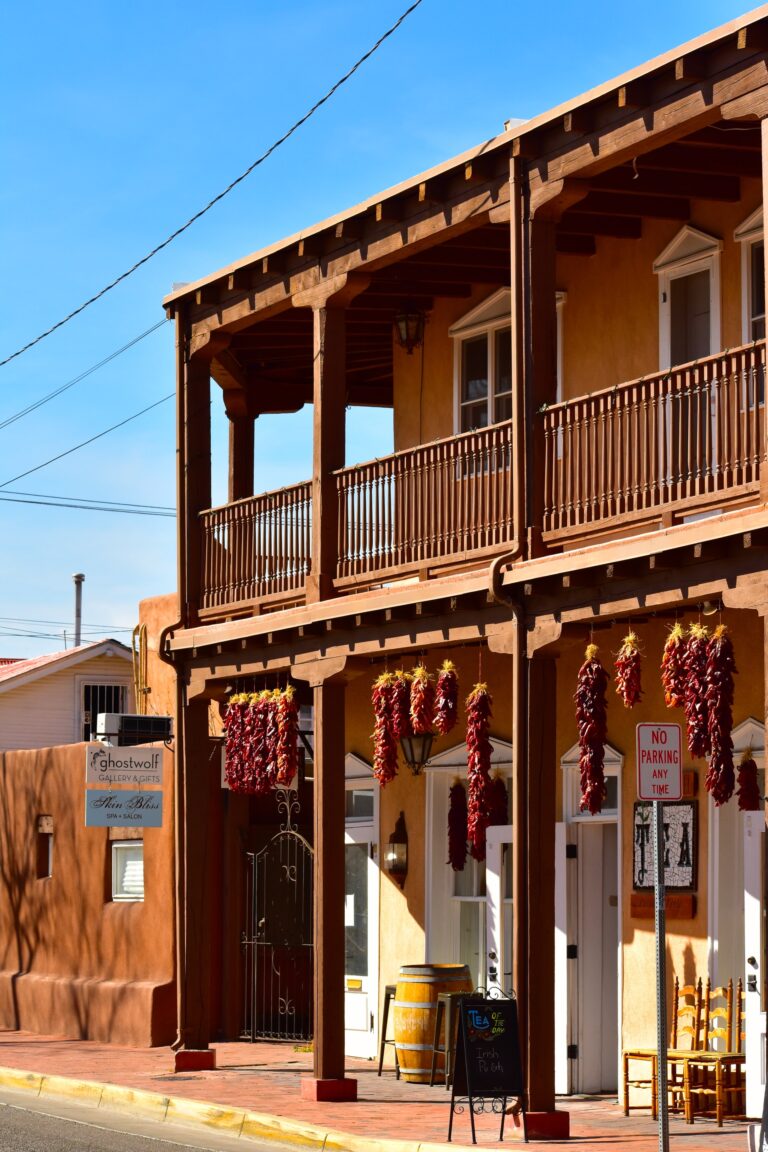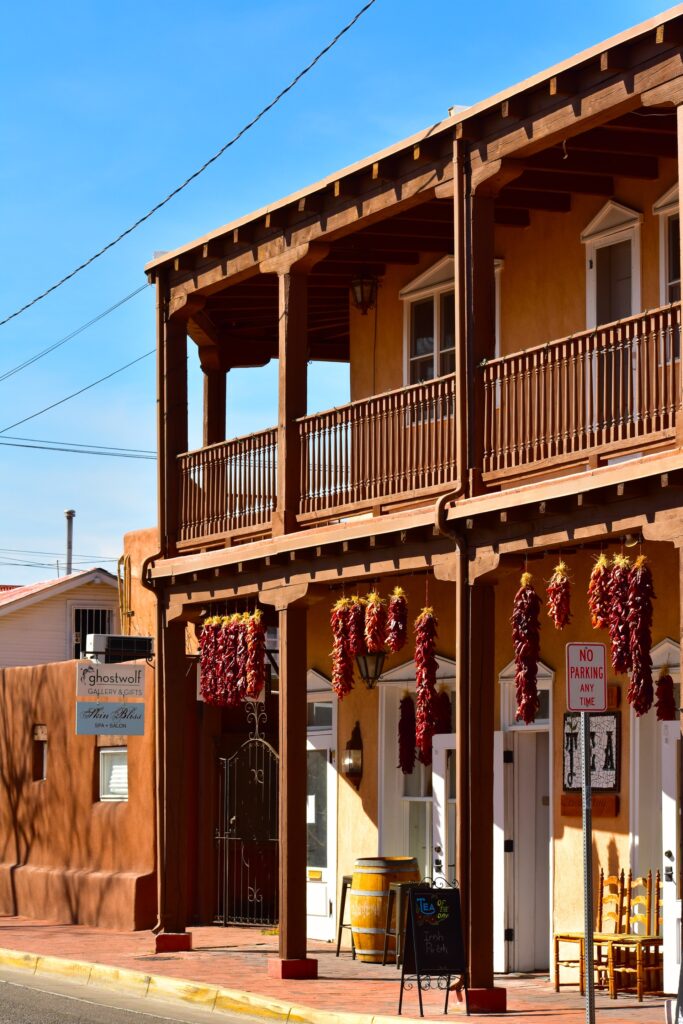 Breakfast at Bristol Doughnut Company
This quirky restaurant serves mouthwatering doughnuts out of a double-decker bus. Bristol Doughnut Company prides itself on having some of the tastiest treats in town, so grab a coffee and a doughnut to enjoy before a long day exploring Albuquerque.
Lunch at Grove Cafe & Market
When it comes to trendy brunch and lunch spots, this is about as cool as it gets in Albuquerque. The Grove Cafe & Market is in one of the city's hippest neighborhoods, Edo, and combines fine food and a casual atmosphere perfectly. This is one of the best places in town to get locally grown food with quintessentially New Mexican flavors, served up with a modern twist.
Dinner at Farm & Table
As the name suggests, Farm & Table specializes in locally grown fruits and vegetables. The menu changes according to the season, with carefully crafted plates coming in and out of the rotation. The restaurant is on nine acres of farmland, on which you can also explore, drop in on a yoga or meditation class, or even participate in a community project. How's that for a full-circle dining experience?
Where to Stay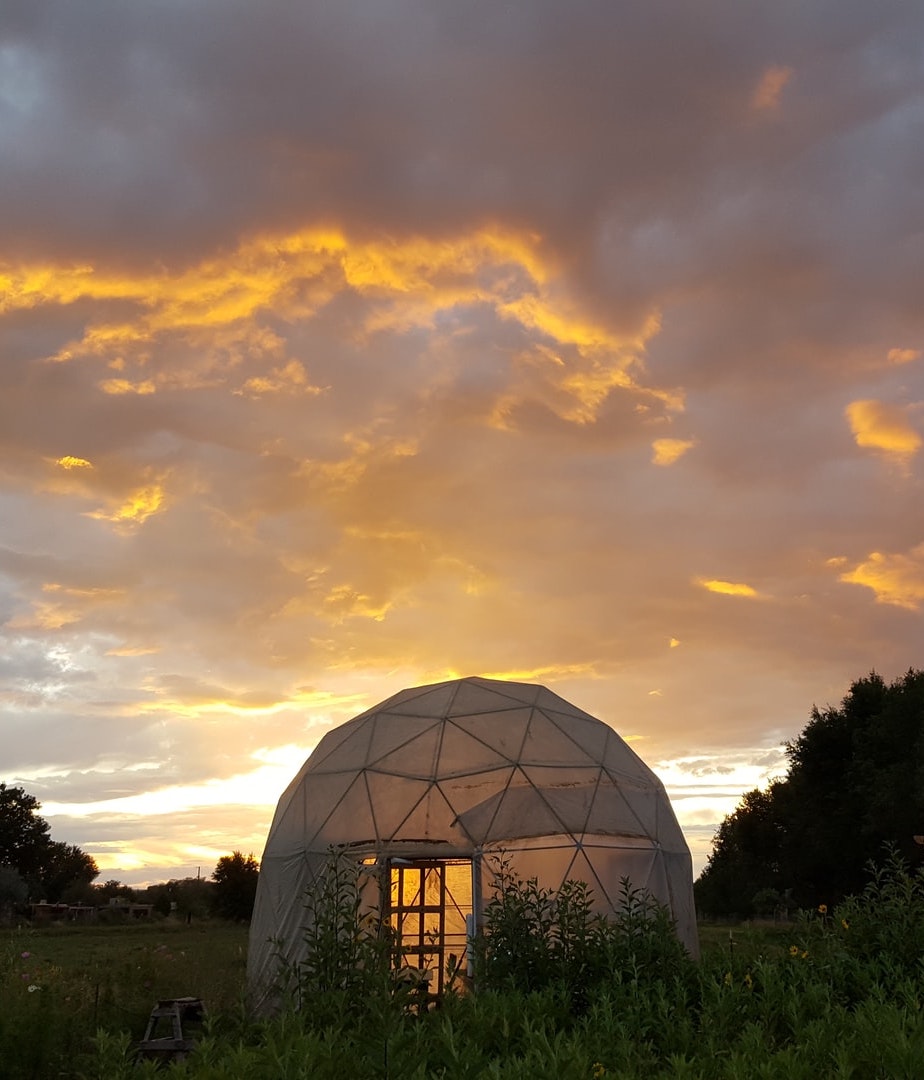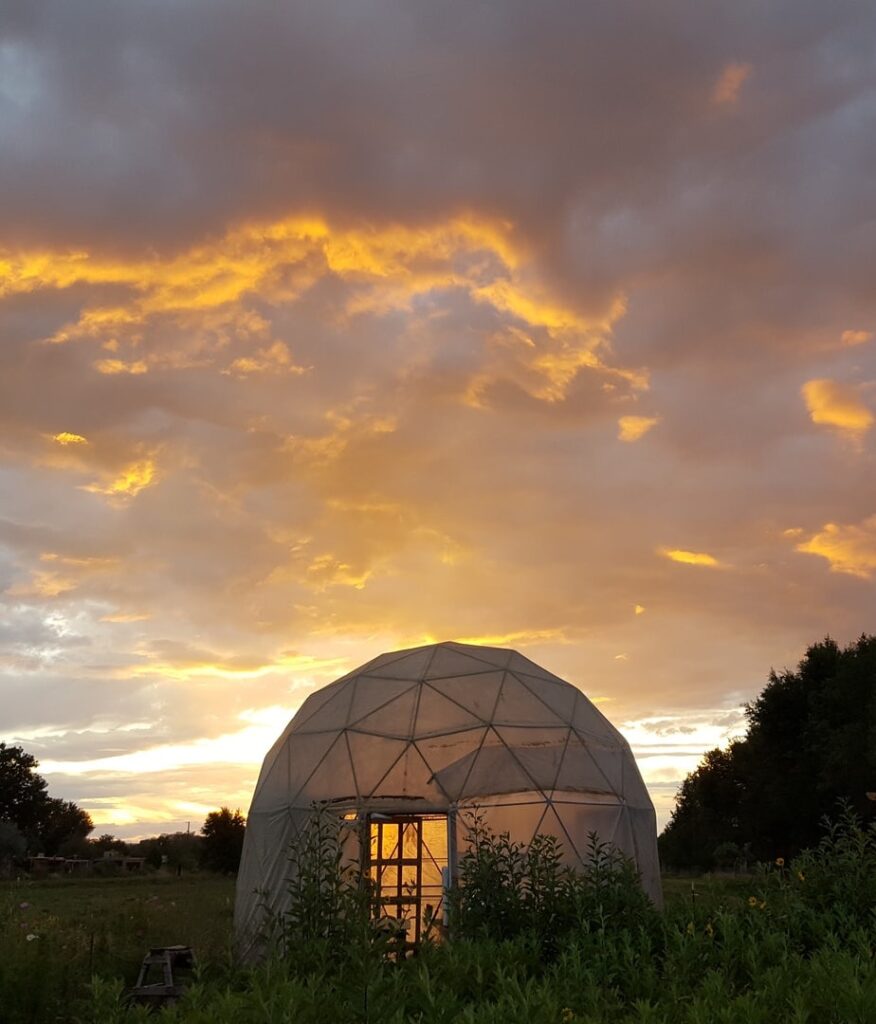 While you can visit Los Poblanos for the day just for a class or a meal, staying the night there is a real treat if you can swing it. There are 45 guest suites on the property, all with a luxurious feel. Some have patios that overlook the lavender fields, adding an extra level of whimsy.
If you're looking for something more affordable, my budget pick for Albuquerque is this traditional adobe home and garden. There are also more interesting offerings, like this traditional tipi you can rent on Airbnb.
Pin me for later: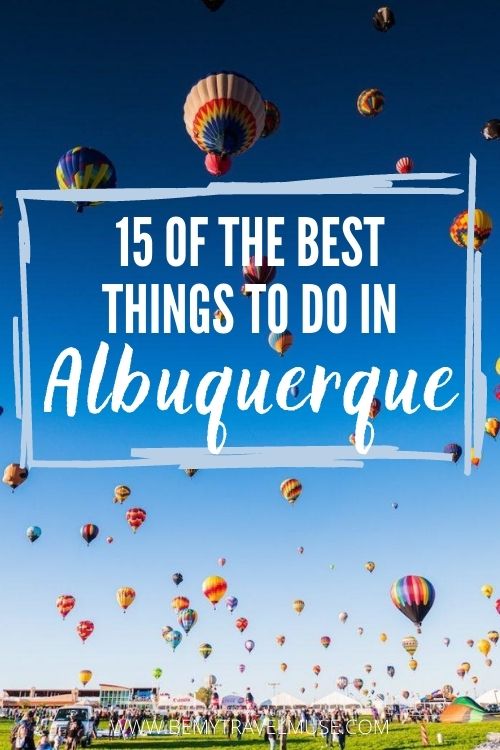 Now that you have plenty of ideas for things to do in Albuquerque, you can see that this southwestern city is so much more than meets the eye — or rather, what is portrayed on TV. Sure, it may be a little rough around the edges, but that almost adds to its charm.
Which item on this list are you most looking forward to trying?
Click to read more posts about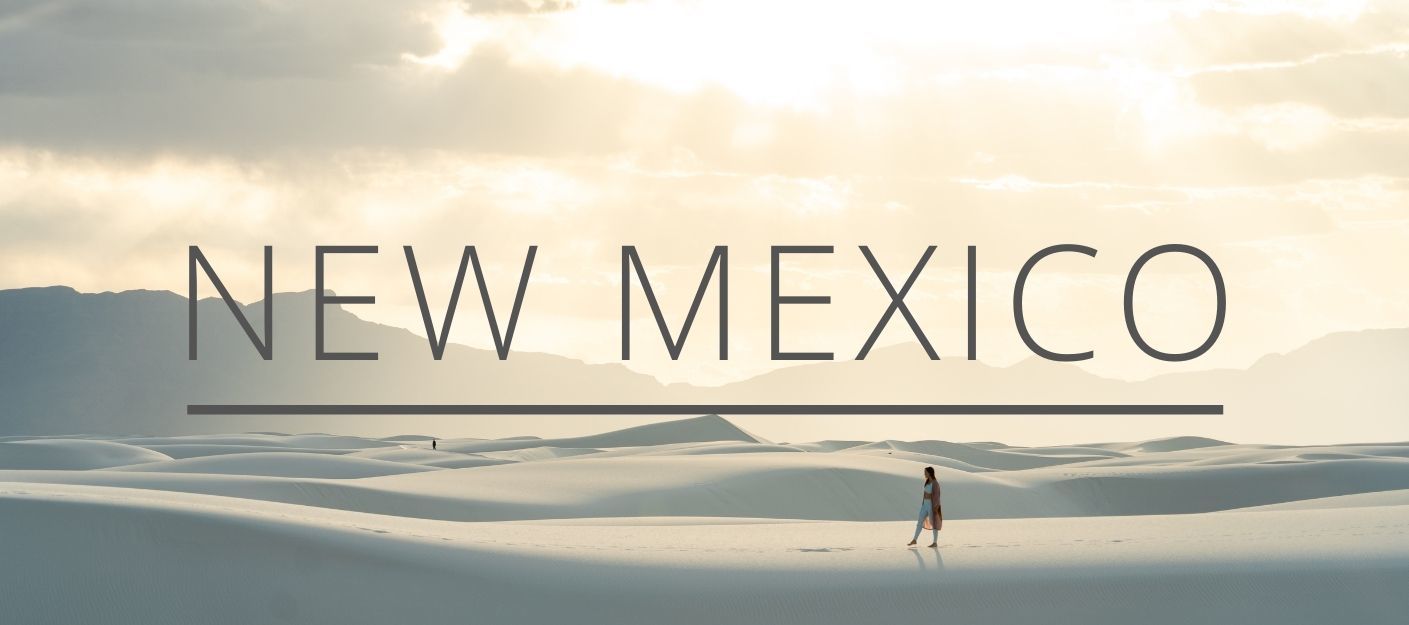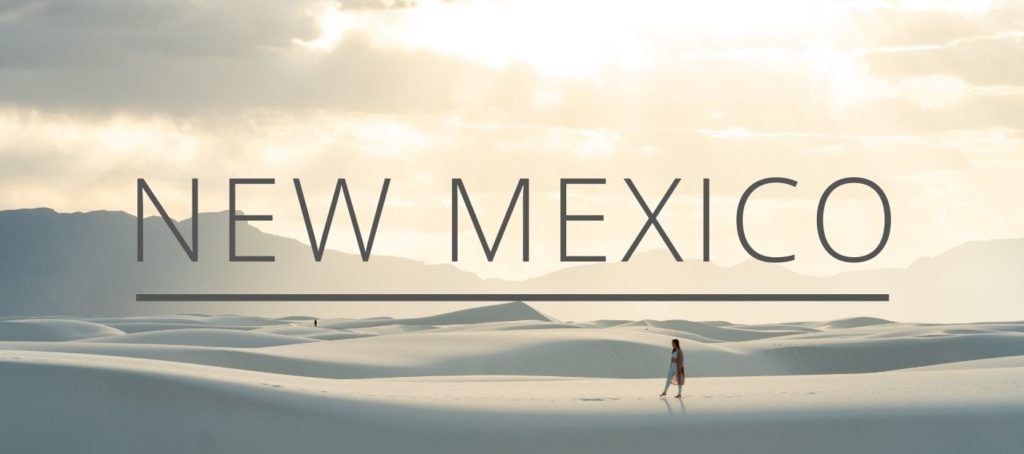 New Mexico