Guide to the best sustainable running shoe brands, including vegan running shoes and recycled running shoes
Running is a joyful experience that keeps you connected to nature. When you have the right pair of shoes, this experience becomes even more delightful. 
The footwear business, however, is known to be harsh to nature as they generate a lot of waste. 
Thankfully, brands have now found a solution for this in sustainable running shoes.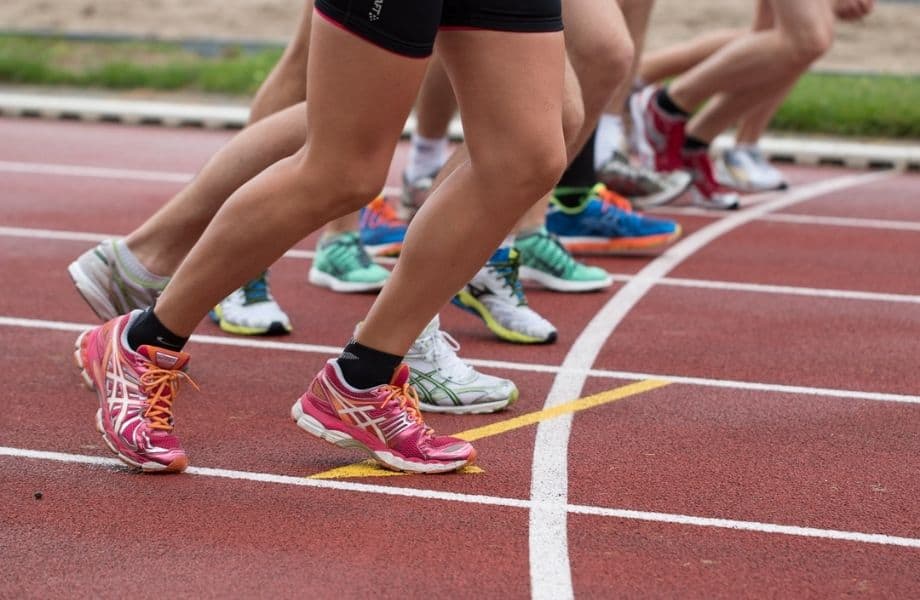 Along with your health, you can now take care of the planet's health by shifting to sustainable running shoes.
These shoes made from eco-friendly materials will let you run guilt-free and express your love for the outdoors. 
You can now find sustainably made running shoes from vegan leather and recycled plastics that are just as comfortable as regular running shoes. 
I prefer sustainable shoes as it makes me feel good not just while running, but even after their use ends. 
Here is a list of the best sustainable running shoe brands!
Thanks to affiliate links, I pay my bills. If you make a purchase through them, I may receive a small commission at no cost to you. As an Amazon Associate I earn from qualifying purchases. All opinions are always mine. Merci!
Overview: The Top 5 Sustainable Running Shoe Brands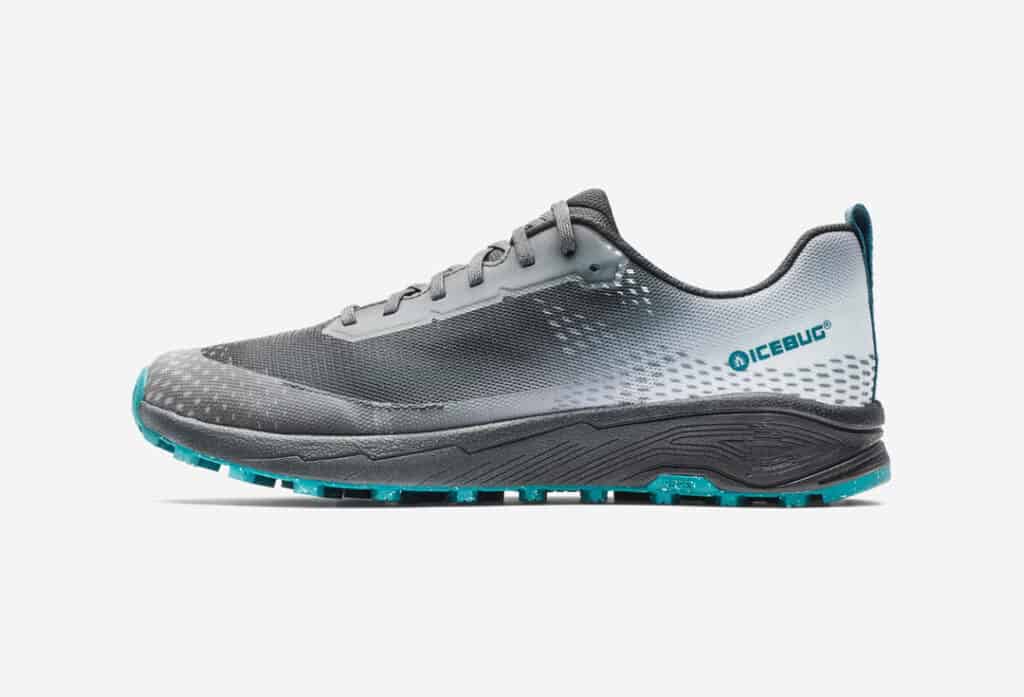 Highlights
Uses Bluesign® or Öko-tex certified materials
First climate positive outdoor footwear brand
Donates 1% of total sales to non-profit environmental organizations
Icebug is a Swedish brand that inspires people to love the outdoors, connect with nature, and lead a healthy life.
The brand is renowned for its excellent traction footwear that guarantees maximum fun even in slippery conditions.  
They make environmentally friendly running shoes for everyone from beginners to professional athletes.
You can rely on Icebug running shoes for years as all of the shoes are designed to withstand a lot of wear and tear.
Sustainability is an important aspect of Icebug and it's the first climate-positive outdoor footwear brand. 
Right from sourcing materials to manufacturing to transportation of the shoes, it strives for a positive environmental impact.
Vessi makes every effort to minimize the use of water and harsh chemicals in the production process of their sustainable shoes.
They also maximize the use of recycled materials without compromising performance and durability.
You can find sustainable trail running shoes with upper, lining, and laces made from recycled polyester. 
Recycled nylon from used fishing nets and BLOOM™ foam with algae are other innovative materials used in the shoes. 
The brand has also successfully offset all carbon emissions caused by 200% since 2020.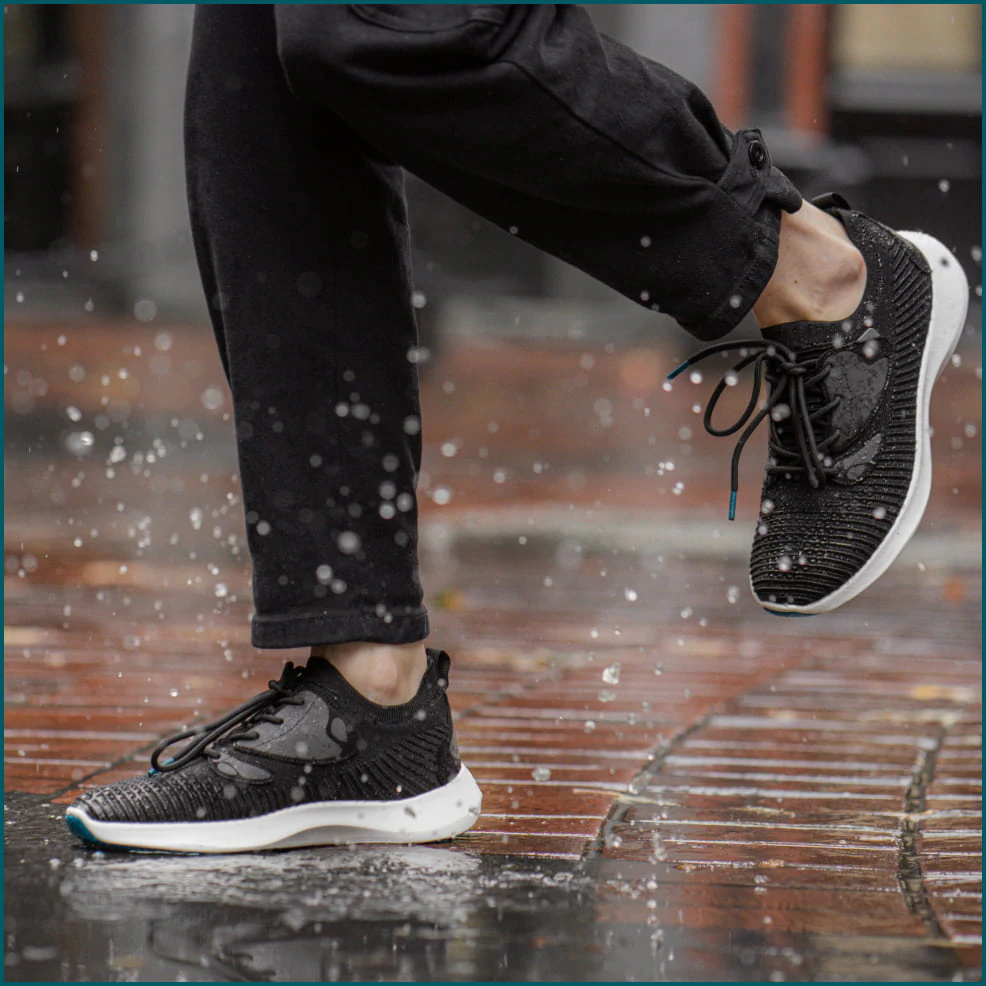 Highlights
Eco-friendly manufacturing with less energy consumption
100% vegan running shoes
Vessi is one of the most ethical running shoe companies as all its products are vegan.
Additionally, Vessi strives to protect the environment by responsibly sourcing and manufacturing shoes. 
The shoes are lightweight, strong, and waterproof which allows your feet to breathe and prevents odors in the shoe.
This also means Vessi shoes are great for making your outdoor activities exciting in every weather.
Its everyday move shoes are designed for extra comfort, grip, support, and energy return.
Vessi is a great choice if you want some of the best sustainable running shoes with a trendy sporty look. 
You'll also find vegan winter boots, sneakers, slippers, and everyday classics that will be a fantastic addition to your collection.
Vessi focuses on material technology to reduce energy and waste without compromising performance.
Even the packaging is 100% recyclable with zero use of plastic!
Highlights
SweetFoam® midsole made from sugarcane-based green EVA
Shoes made from Merino wool and plant-based leather
Allbirds is one of the best vegan clothing brands, and their running shoes are the epitome of simplicity and sustainability.
As a certified B-corp brand, you can run safely knowing that Allbirds makes shoes inspired by natural materials.
The shoes are made from materials like 100% plant-based leather and FSC-certified natural rubber.
Allbirds use recycled plastic bottles for the laces and bio-based SwiftFoam™ made from castor beans for the midsoles. 
These ethically made running shoes are breathable and lightweight making them ideal for long-distance running. 
If you want to venture out in stormy or rainy conditions, you can opt for Allbirds shoes made from merino wool.
These will keep you safe in slippery tracks and even have reflective details for increased visibility.
All of the shoes from Allbirds are carbon-neutral, soft, and itch-free.
Highlights
Waterproof hemp shoes
Soles made from algae bloom
8000Kicks is one of my favorite hemp clothing brands, and I especially love their collection of eco-friendly shoes.
The premium hemp fibers used in all of their hemp shoes reduce CO2 emissions and require less water to grow.  
If you are looking for vegan running sneaker brands, 8000Kicks is one of the best choices.
These sustainable running shoes are strong, flexible, and extremely lightweight.
8000Kicks stands ahead of other sustainable running shoes as it is the first to create waterproof hemp shoes.
Even the insoles of these eco-friendly shoes are made from hemp!
The antimicrobial and anti-bacterial features of the shoe will keep your feet happy and odorless.
Additionally, these amazing shoes are also dustproof and are very easy to clean.
The minimalist yet versatile designs of 8000Kicks shoes make them a great choice for your casual outings and travel too.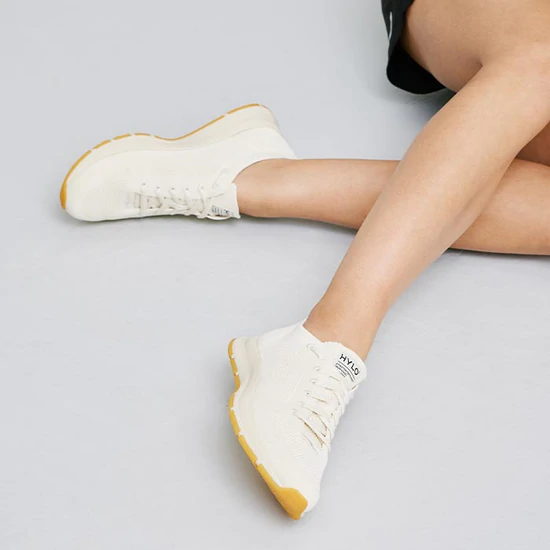 Highlights
Take-back scheme to return and recycle used shoes
Donates 1% of our net revenue to Common Goals sustainable efforts
Hylo Athletics is a sustainable footwear brand that cheers for fast running and slow fashion!
The brand makes eco trainers and shoes that deliver high performance for runners and low impact on the planet. 
The running shoes from Hylo Athletics are made of renewable and circular materials that will reduce waste.
From this brand, you will find shoes made from corn spring, natural rubber, algae bloom, bioform, and organic cotton. 
Hylo Athletics has one of the best collections of sustainable running shoes for men and women.
These shoes are vegan, have a remarkably less carbon footprint, are lightweight, and are made with cushioned footbeds to reduce impact when running.
Hylo Athletics' recycling process even lets you send back your used products and get a discount on a new purchase.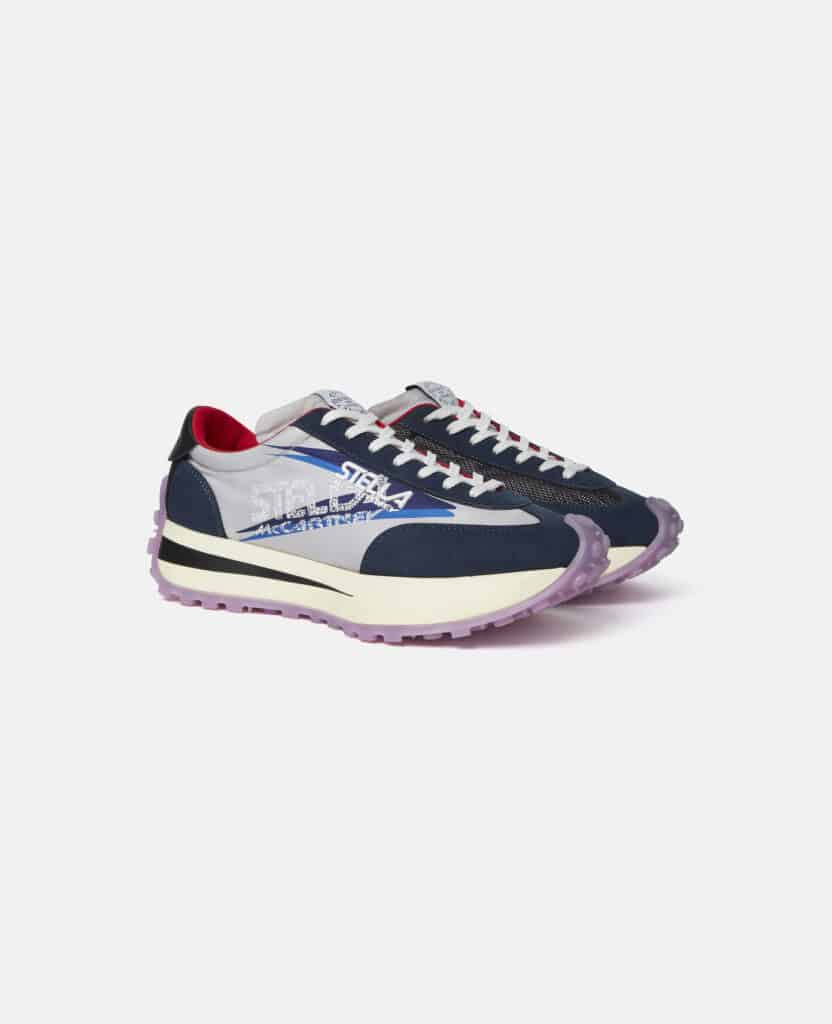 Highlights
Cruelty-free shoes made from non-leather materials
Stella McCartney is a luxury vegan brand that proudly boasts its own luxury footwear line.
This brand has everything from sandals, wedges, sneakers, and boots to flats to make your feet happy.
And, yes, they even have luxury vegan running shoes!
The Reclypse collection from Stella McCartney proves how seriously it takes its sustainability goals.
These running sneakers are made from recycled polyester and other renewable and bio-based materials, and the lining features ECONYL® regenerated nylon that ensures circularity. 
The modern designs and pretty colors of these lace-up sneakers also let you create a style statement. 
If you are looking for sustainable activewear, you'll love the Adidas by Stella McCartney women's sportswear range.
They are made from post-industrial and post-consumer waste and offer high performance.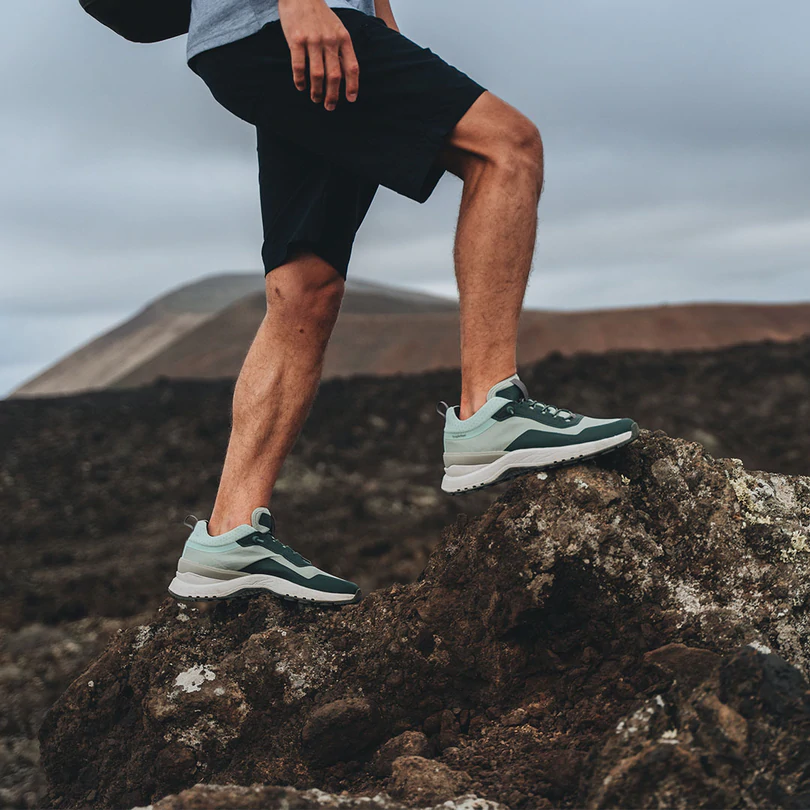 Highlights
Gives full transparency of supply chain to customers
Tropicfeel makes versatile, high-performance, and sustainable running shoes for thrill-seekers and adventures.
The waterproof shoes from Tropicfeel feature an all-terrain design and are slip-proof to keep you protected.
They are also lightweight, travel-friendly, and perfect for an active lifestyle.
The brand also has weatherproof shoes that are extremely breathable and ideal for hiking. 
Tropicfeel considers transparency, durability, and reducing the footprint to be the main pillars of an eco-friendly business.
This is why they make shoes from materials like Rpet, recycled nylon, recycled EVA, and organic cotton. 
These are fair trade running shoes made in a safe and inclusive work environment for everyone involved. 
Tropicfeel also has a versatile collection of waterproof vegan backpacks.
Highlights
Performance shoes made from plastic waste
Vivobarefoot aims to take you closer to nature with its patented design of barefoot shoes.
All of the shoes from Vivobarefoot are wide, flexible, and thin to promote the natural movement and feeling of the feet.
The brand encourages customers to take a break from a sedentary lifestyle to enjoy the health benefits of running barefoot.
That's why Vivobarefoot's minimalist design shoes are made from natural, recycled, and biosynthetic materials. 
The recycled running shoes feature an active sole that provides grip yet offers a sensory underfoot experience.
These vegan shoes are lightweight and so versatile that you can even wear them to work. 
Their collection of ethical running shoes for kids is also exceptional.
Vivobarefoot is a certified B Corp business that meets the highest standards of environmental performance and transparency.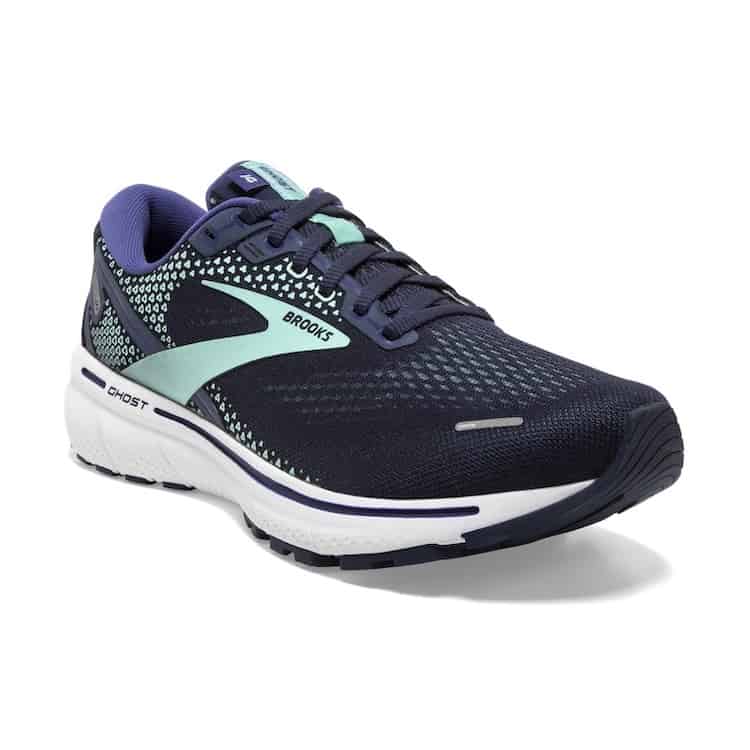 Highlights
Ambitious in achieving net zero carbon emissions by 2040
Brooks offers shoes that let you experience the joy of running in the best possible way.
Having been in the shoemaking industry since 1914, Brooks started making running shoes in 1972 – and never looked back! 
The brand has diverse categories of running shoes to suit the preference of different types of runners.
Whether you prefer shoes with extra soft cushions, or want running shoes especially for the treadmill, you will find a pair at Brooks.
There are also amazing trail running shoes to give you a firm grip on challenging surfaces.
The brand is actively working towards its dream of running responsibly by shifting to recycled and bio-based materials. 
The limited-edition Ghost 14 shoes from Brooks are carbon neutral and made from recycled content.
This shoe is popular for its exceptional fit, soft cushioning, and incredible comfort.
It is also available in many attractive colors and will elevate your casual outfit look manifold.
You'll find great gifts for outdoor lovers under $20 here like socks and headbands.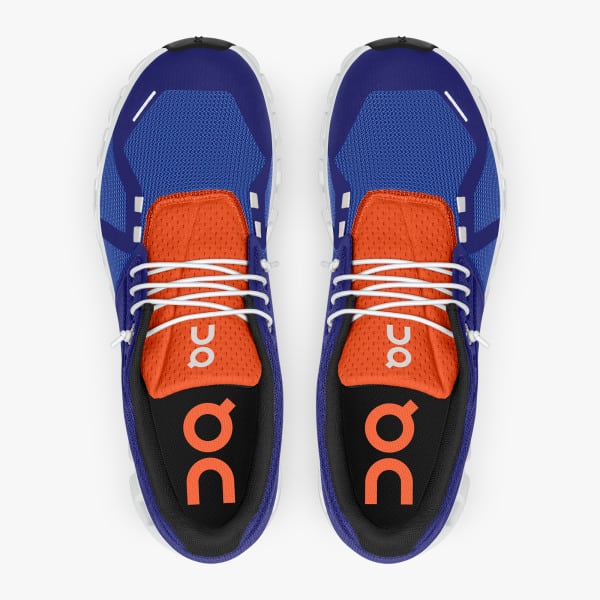 Highlights
100% recyclable running shoes made from castor beans
On Running is a Swiss brand that realizes that running is not just a sport but an experience.
Formed in 2010, On Running now has stores in more than 50 countries and makes shoes offer you the feeling of running on clouds even on hard surfaces. 
The 90s-inspired style and CloudTec® sole make these sustainable running shoes stand out.
They are perfect for marathons as they actually reduce muscle fatigue.
The amazing cushioning system allows for soft landings and explosive takeoffs that athletes will enjoy. 
For On Running sustainability is of great importance and they prefer to use vegan leather and recycled materials like mesh and polyester for the shoes. 
The brand has also introduced a 100% recyclable running shoe named Cyclone.
It is one of the most ethical running shoes available and is made from bio-based materials and castor beans.
The shoe is lightweight and provides ideal agility and stability for runners.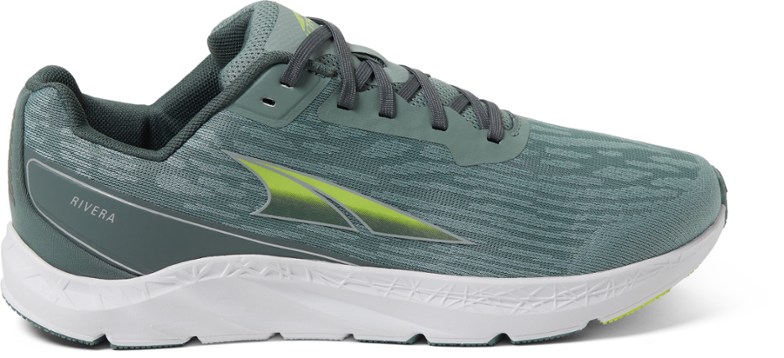 Highlights
Water-proof and breathable running shoes
REI is a popular brand among outdoor lovers since it began its operations in 1938.
The company is known for its high-quality outdoor gear, apparel and footwear to explore the outdoors effortlessly.
In addition to their own brand products, REI also sells many other high-quality outdoor brands, including many of the best sustainable shoe brands.
The REI Co-op sells water-proof and breathable shoes made from recycled PET polyester.
These are lightweight and perfect for hiking and trail-running.
The 10% algae-based BLOOM® foam and recycled rubber outsoles ensure superior comfort. 
REI actively takes part in many movements to protect the environment and encourage its customers to take a stand.
You can also join their cooperative action network for your contribution toward outdoor equity and climate action. 
They also have an attractive collection of sustainable running clothes for men and women.
You can find moisture-wicking shorts and tank tops made from recycled polyester and bluesign® approved materials.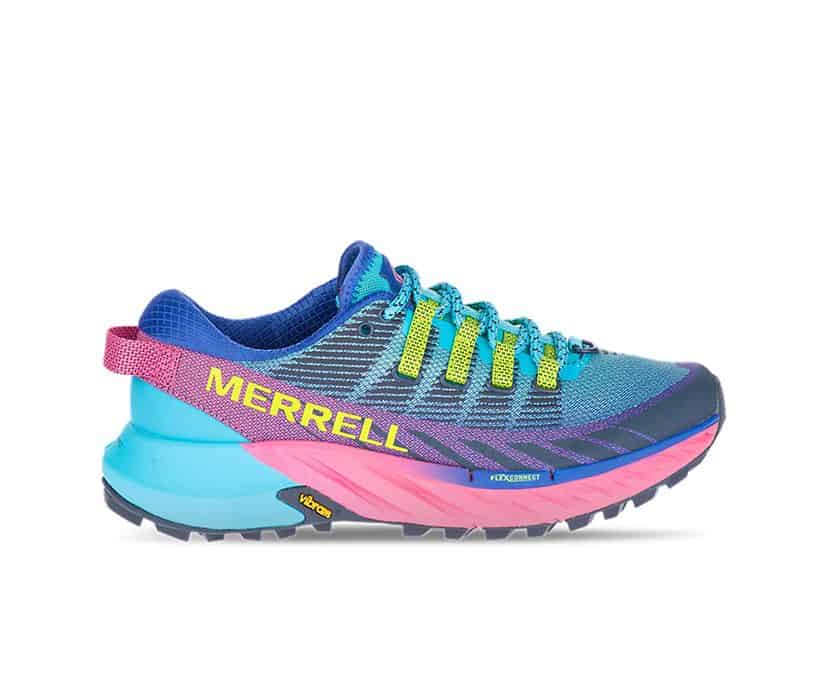 Highlights
Dedicated recycling and resell program
Established in 1981, Merrell shoes provide confidence and comfort for your outdoor adventures.
That's why their running shoes perfectly blend sustainability, style, and performance. 
Merrell running shoes have everything from cushioned, and minimalist to barefoot running shoes.
The Moab Flight collection features ethical running shoes made from 70% recycled mesh.
The laces and webbing of these vegan-friendly shoes are made from 100% recycled materials.
Additionally, these sustainable running shoes are breathable, durable, and provide excellent grip on dry and wet surfaces.  
Merrell also has a dedicated recycling and resell program aimed at reducing wastage.
You can send back your used shoes and they will give them a new life; or you can also buy pre-loved Merrell shoes that are skilfully restored for great performance. 
Merrell is also one of the best recycled clothing brands with a stunning collection of hoodies, tees, and shorts.
If you are looking for sustainable outdoor gifts for women, you must check their bags and hat collection.
Highlights
Recyclable running shoes
Does not use unnecessary hang tags or stuffing paper
Salomon is a popular outdoor gear and footwear brand that came into existence in 1947 in France.
Each of its products is a reflection of its love for nature, outdoor sports, innovative technology, and craftsmanship. 
The brand has taken a step ahead in the journey of sustainability by introducing recyclable running shoes.
Salomon's futuristic Index.01 shoes are made with recycled polyester and TPU-based Infiniride™ foam.
They are designed to be disassembled at the end of their life so the materials can get a second life and are even turned into ski boots. 
All of the eco-friendly running shoes from Salomon are made with premium cushioning.
They are stylish, versatile, and equally ideal for road running as for relaxing. 
If you are looking for gifts for outdoorsy people under $50, this brand has plenty of choices.
Do not miss to check their range of accessories including caps, socks, and gloves. 
Highlights
5000-mile sole warranty
Wide toe boxes for natural fit and feel
Xero presents an impressive collection of running shoes made from recycled materials.
The brand believes in the principle of being Environmentally Intelligent and uses ethically sourced materials.
All of the shoes from Xero are built to last and come with a 5000-mile sole warranty.
One reason that Xero stands ahead of other sustainable running shoe brands is its minimalist yet thoughtful designs.
The comfortable wide toe boxes in all Xero shoes allow the feet to bend, flex and move naturally.
The running shoes are lightweight and super stylish that you can wear them even with any of your outfits. 
Zelen is Xero's most vegan-friendly and sustainable running shoe made with rPET recycled material.
This shoe features a soft biodegradable sock liner to keep you cool and comfortable. 
Additionally, the zero-drop heel provides perfect balance, posture, and control.
Hemp and coffee carbon fiber are some other sustainable materials that Xero uses for its shoes.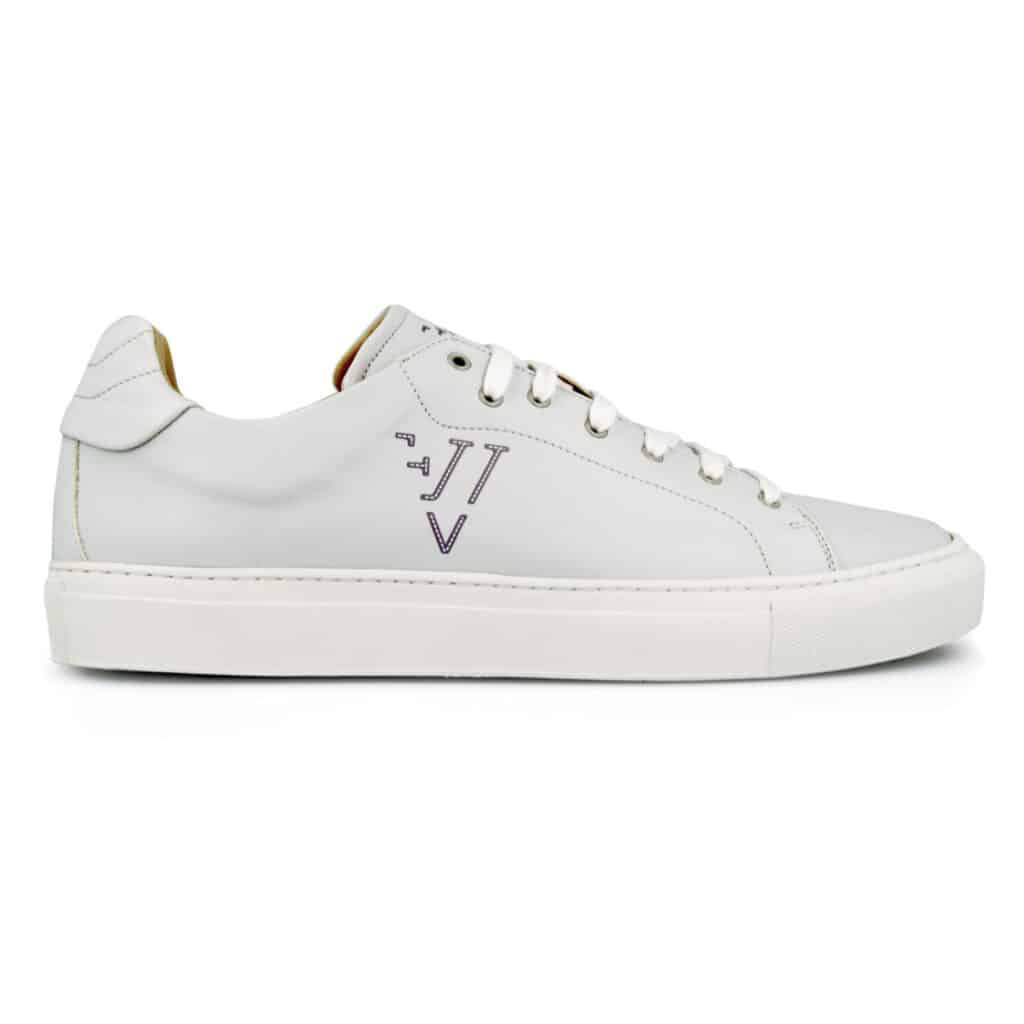 Highlights
Uses sustainable electricity in the factories
Ella & Witt ranks among the best ethical running shoe brands as their products are 100% vegan.
This PETA-certified brand designs and manufactures its shoes in Europe.  
Because Ella & Witt cares for the planet they make their shoes using plant-based, renewable and recycled materials. 
Vegan corn leather is the main material used in most of Ella & Witt shoes as it is breathable and water repellent.
The anti-bacterial, anti-fungal, and high moisture absorption quality of these shoes keep your feet fresh and dry.
You also do not need to worry about Ella & Witt shoes getting dirty as they are very easy to clean. 
Cork, wood, fibers, natural rubber, and ocean plastic are some other materials used for their vegan running shoes.
---
Buying Guide: What to look out for when buying Sustainable Running Shoes?
Look if the materials are genuinely sustainable 
When you are buying sustainable running shoes, it's important to make sure that you are getting what you are promised.
For this, you must check the materials that are used for making the shoes.
Check that the materials are natural, recycled, or biodegradable and good for the planet. 
Consider your reason for buying the shoes
There are different types of sustainable running shoes designed according to the type of running.
You must consider whether you need a trail running shoe or a road-running shoe. 
Also, before buying the shoe you must consider how many miles you'll be running.
For instance, there are different features for shoes for a marathon, slow running, and racing. 
Check the features of the shoe
Sustainable running shoes should be able to provide you with support and grip.
They must also be breathable and should also offer flexibility. 
You must check whether the shoes are suitable for the desired weather and terrain conditions.
For example, you must opt for waterproof shoes if you are planning to run in wet conditions.
---
Short FAQ about Sustainable Running Shoes
Which running shoes are most ethical?
What does sustainability mean in shoes?
When it comes to sustainability in shoes, the way they are made is just as important as how well they wear. Not only do you want all of the materials to be ethically and sustainably sourced, but you want the shoes to last. The longer they stay in your wardrobe, the longer they aren't in a landfill. Equally, many sustainable shoe brands provide their own recycling program and also make shoes out of recycled materials, which is an important sustainable feature to look for.
Why are shoes not sustainable normally?
The footwear industry accounts for 1.4% of global GHG emissions. This might not seem like much, but by comparison air travel (which we think of as being significantly less eco-friendly than shoes) accounts for 2.5%.
---
---