It's no secret that we adore Japan! To this day, it remains our most visited country. In fact, when the pandemic first reared its ugly head in 2020, we were scheduled to complete setting foot in ALL its prefectures. It was one of our big trips that got cancelled. But you know what, it's the new year! Our hopes were down when 2021 started, but this time around, we're choosing to be optimistic. So as early as now, we're claiming it! This year, we'll be returning to Japan as soon as the country reopens to tourists.
But where to go when it happens? We've been to almost all the regions but there's one that lives in our heads rent-free. It's always the setting in our daydreams and the first to pop up when the Land of the Rising Sun is mentioned – Chubu Region.
Also known as Central Japan, it is often considered the heart of the country, thanks to its location and a strong clinging to tradition. We've been here five times and we don't mind returning again and again because (1) it's a huge area covering stunning highlands, throwback towns, and heritage sites; (2) there's just so much to see and do; and (3) you can find many amazing hidden spots in Central Japan.
Hopefully, when Japan opens its doors again, it'll be in time for spring because it's the most delightful season! The temperature is comfortable, food aplenty, flowers abloom, and oh, cherry blossoms!
We're using this downtime to plan our trip so we messaged our contacts at Central Japan Tourism for the best attractions to enjoy in spring, assuming Japan is open by then. Based on their recommendations, here's our list so far!
WHAT'S COVERED IN THIS GUIDE?
Nagoya is the largest city in Central Japan, so let's start from there. And within the city center, a good spot to check out is Nagoya Castle, especially the Hommaru Palace. The original palace and castle were totally destroyed in 1945 but in 2018, its full restoration was finally completed.
But in spring, you'll be even more energized to stroll around because around the castle grounds are 1,000+ cherry blossom trees painting the site pink!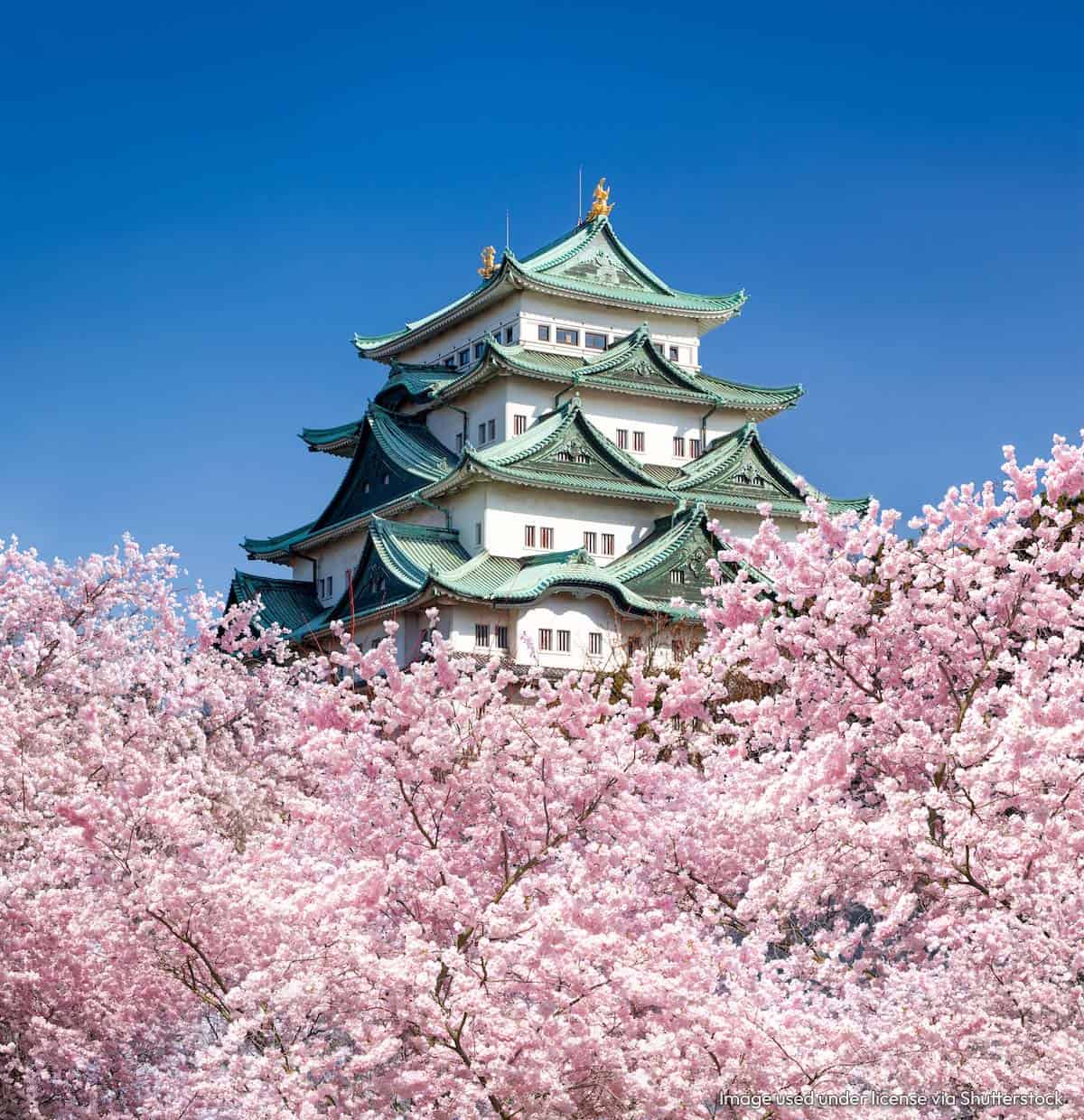 Another awesome site is along the Yamazaki River, 2.5 kilometers of which are flanked by over 600 Yoshino cherry trees. Also check out the many parks that shade Nagoya's map including Tsuruma Park, Meijo Park, Arakogawa Park, and Togokusan Fruits Park.
---
Kawaramachi is one of Gifu City's most idyllic neighborhoods. Lodged on the banks of Nagara River, its residents relied on fishing for most of history. But tourists can also get to experience it, too!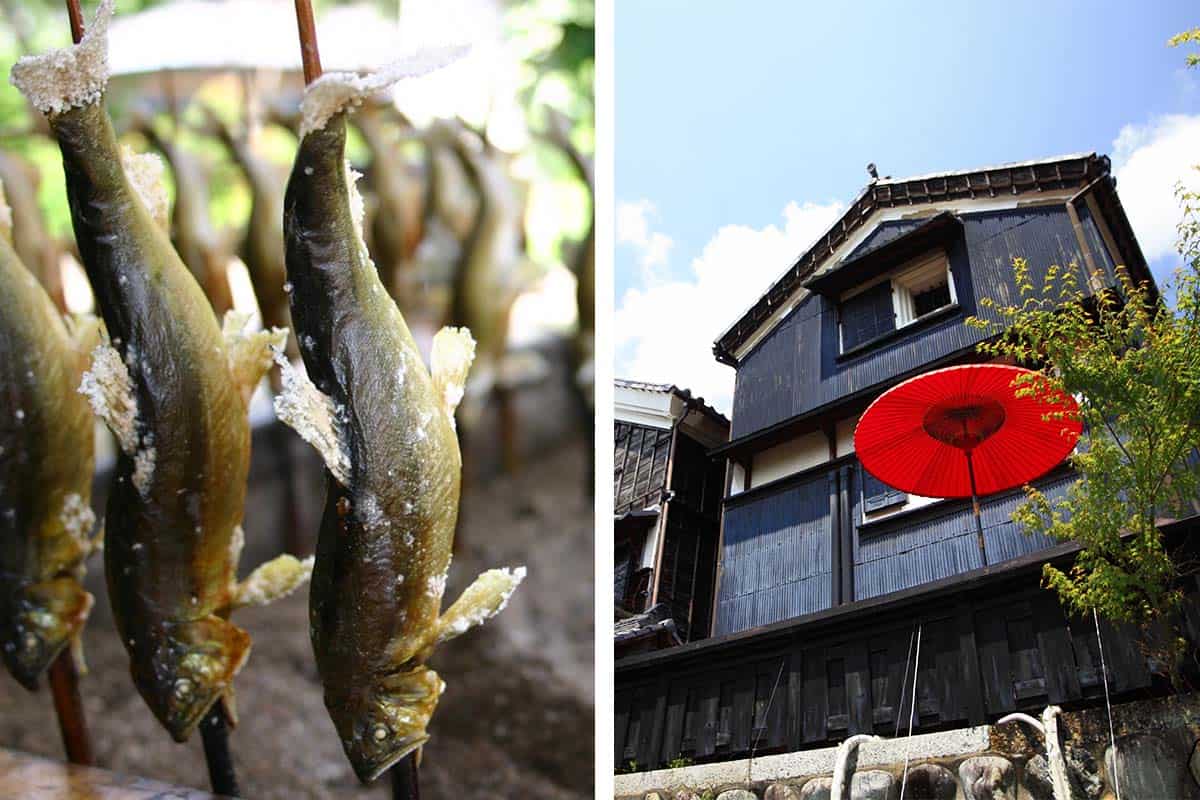 Kawaramachi is best known for cormorant fishing. Cormorants are aquatic birds that can skillfully catch fish and keep them whole in its mouth and throat. For centuries, locals have been utilizing them to catch ayu (sweetfish), which is a staple protein in the city. It is usually served at restaurants including Kawaramachi Izumiya.
While ayu is generally regarded a summer delicacy, it starts to appear in late spring. So if you're arriving after late May, you may be in for a treat!
Kawaramachi also harbors several bygone-era warehouses that have been transformed into shops and townhouses.
---
Speaking of bygone-era houses, another place where you could be transported to the olden times is the Udatsu Wall Historical District in Mino City, also in Gifu Prefecture. "Udatsu" refers to the firewall applied on the ends of the roofs of the buildings to prevent fires. It's the common denominator of the structures in the area, hence the name.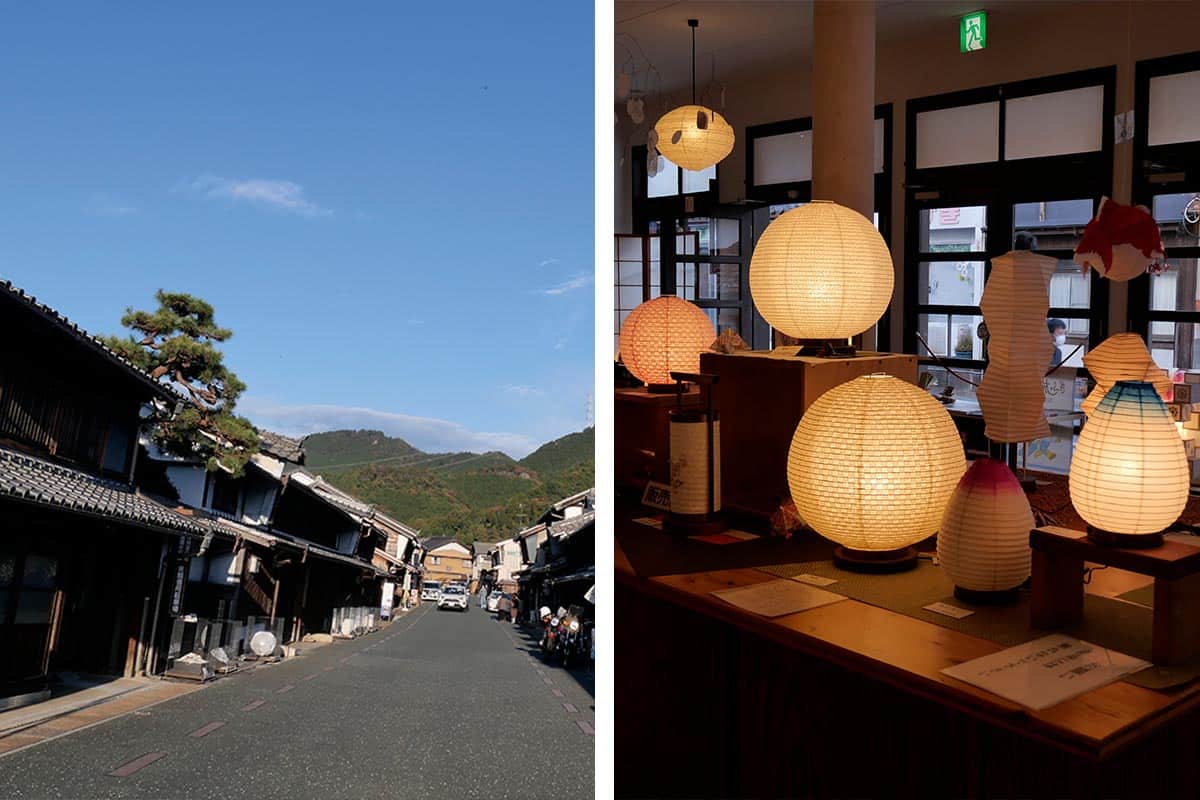 Mino City is also known for producing washi, traditional Japanese paper. As a craft, washi is embedded in Japanese culture, which is why it's considered an intangible cultural heritage by UNESCO. Mino City is said to embrace washi wholeheartedly that it showcases washi art throughout the city! That makes us really excited!
---
From Mino Ota, we plan on taking the Limited Express Hida to Takayama! The old town is very accessible from Takayama Train Station, about 10 minutes on foot.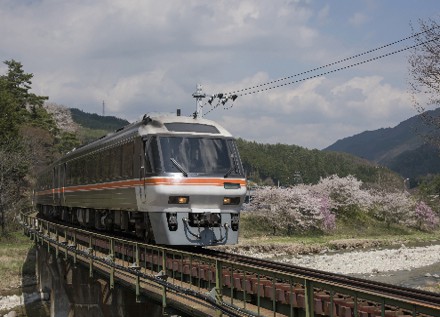 We've visited Takayama a few times, mostly as a stop on the way to or from Shirakawa-go. But Takayama has its own charms. From its well-preserved wooden merchant houses that took us to the Edo Period to its morning market where we sampled local delicacies. At its shops, we were also able to have a taste of hida beef and Takayama ramen, which were both delish! We can't wait to be back!
---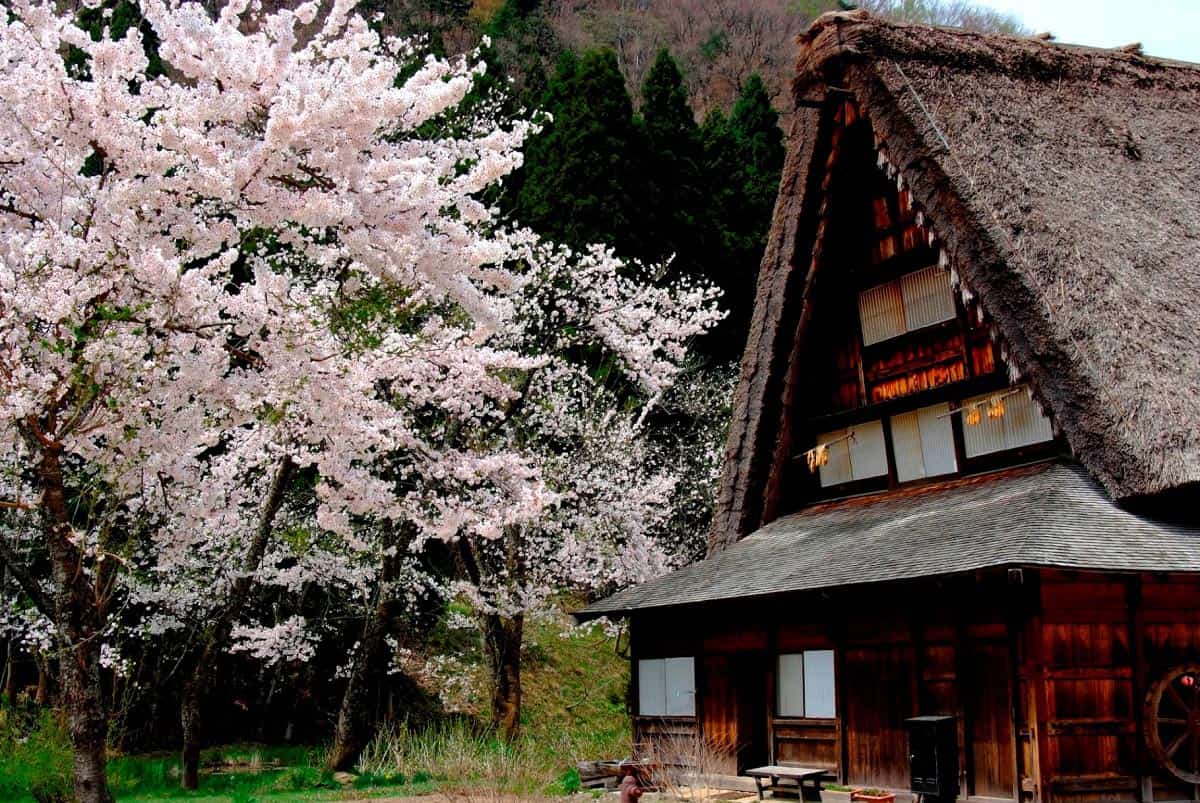 Cradled in the highlands of Gifu Prefecture, Shirakawa-go in Ono District charms tourists year-round but it's extra-special in spring. A UNESCO World Heritage Site, Shirakawa-go is one of Japan's cultural treasures. It is best known for its iconic centuries-old Gassho-style thatched roof farmhouses, many of which have been converted into museums, inns, or guesthouses.
Yes, we've been here multiple times before but I definitely am always looking forward to run back to its arms!
---
Back in the day, the coastal town of Iwase flourished, powered largely by its Kitamaebune-ship sea trading industry. Many of its early-development buildings have been preserved, creating historic streets that visitors can still enjoy today.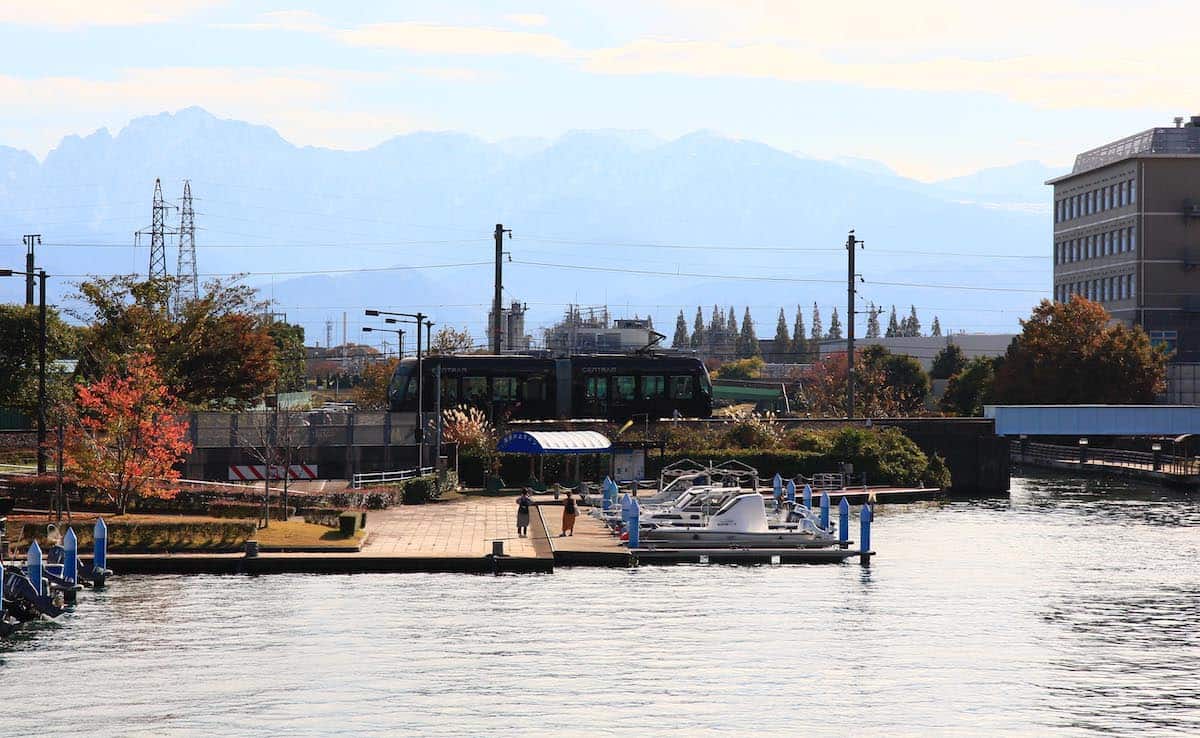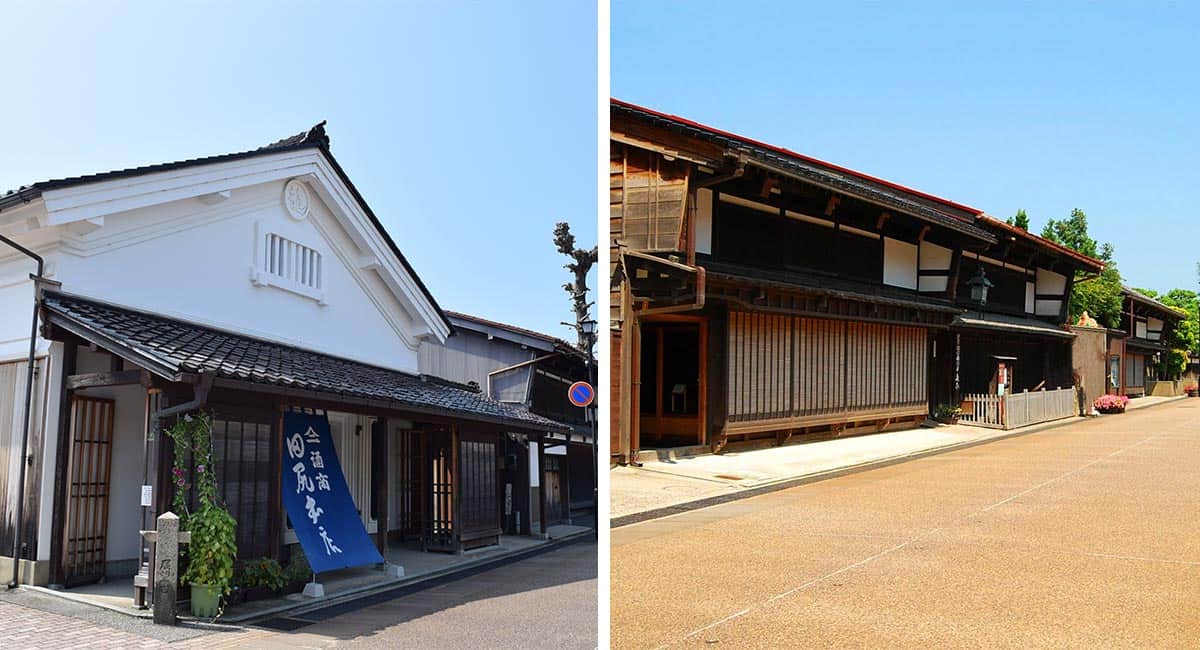 Iwase-hama Beach, known as Etchu Maiko, offers a magnificent view of the Tateyama Mountain Range and attracts many tourists in the summer. But there are plenty of places to see and visit in other seasons as well, especially spring.
The best way to go around Toyama is by taking the tram that runs through the city, connecting many key attractions.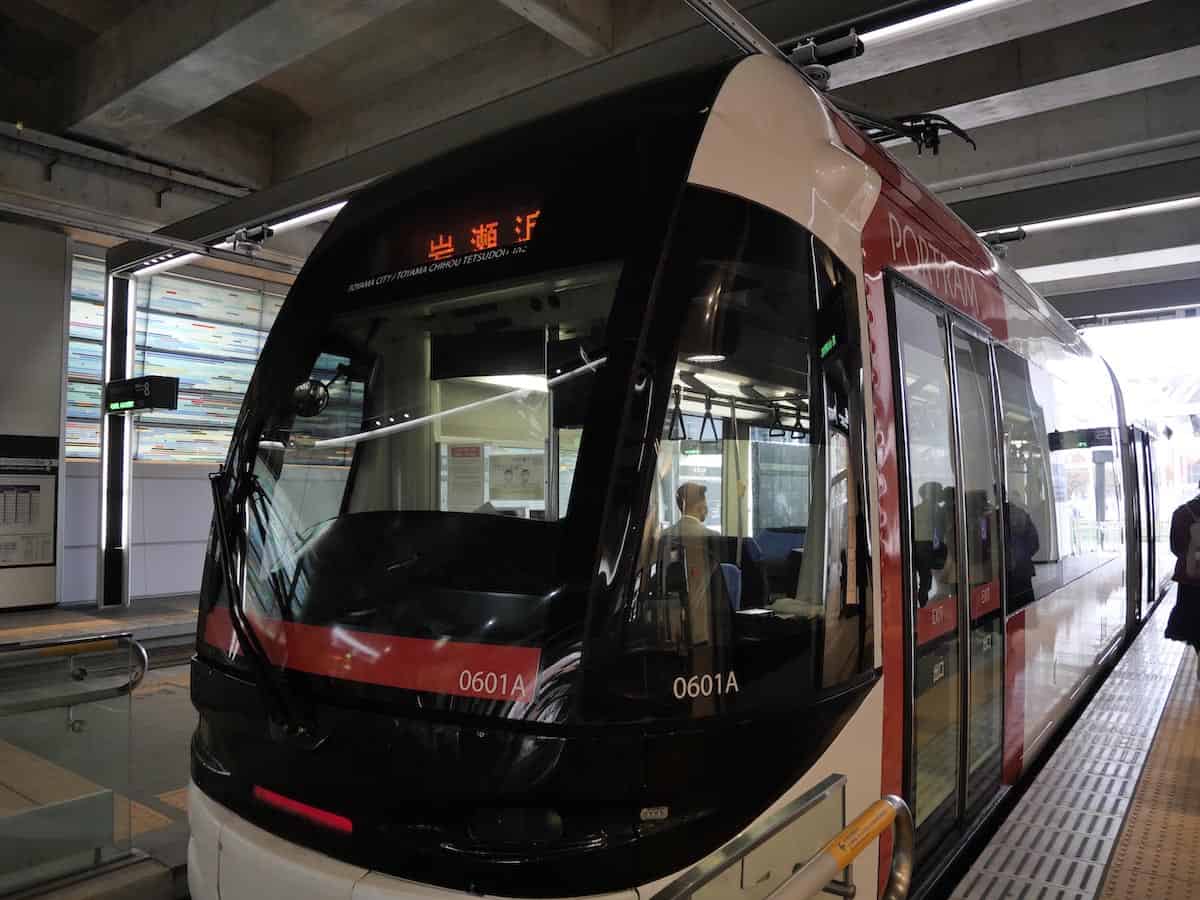 ---
"Don't leave Toyama without sampling its seafood," they say. And among the rich ocean bounty that it offers, the white shrimp is perhaps on top of the list. Locally called shiroi ebi, it is said to have gentle sweetness and strong sea taste.
Where to try this delicacy? One of the most recommended is the easily accessible Shiroebitei, which is located at Toyama Station. It usually serves shiroi ebi together with Toyama koshihikari rice.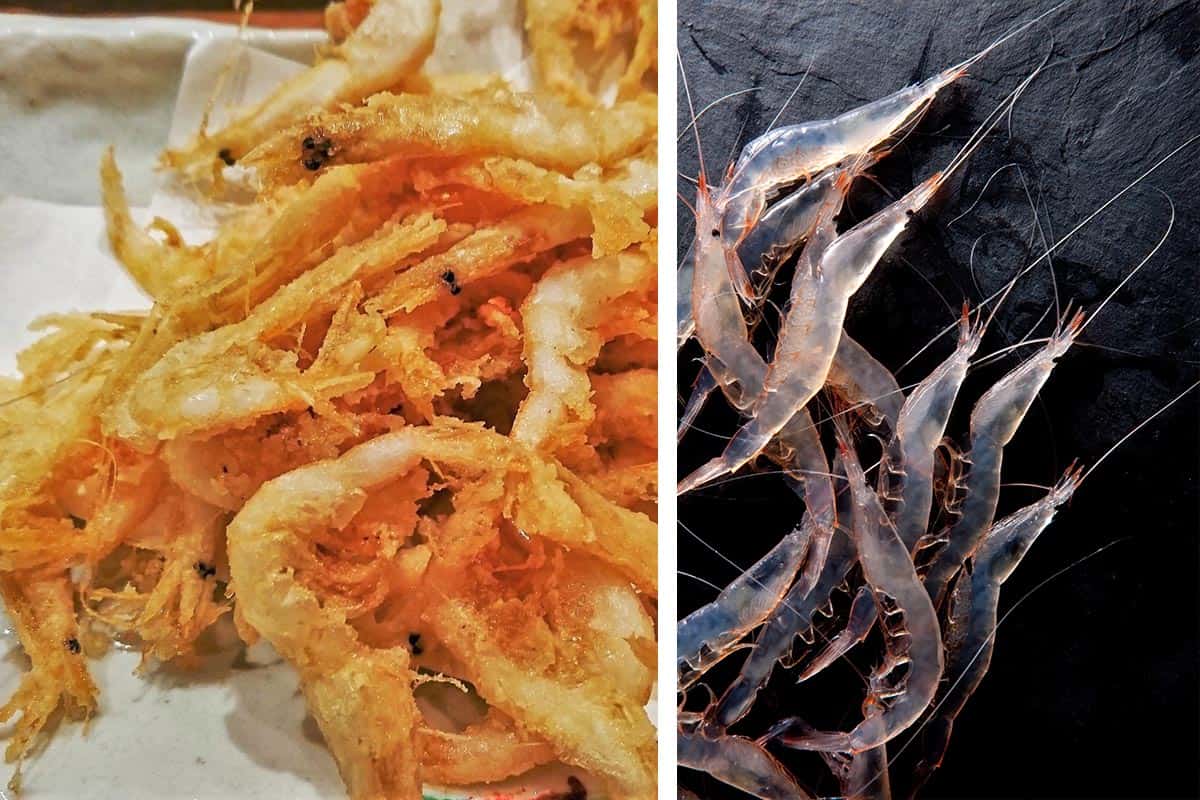 Can't get enough of Japanese food? Another place in Toyama to stuff our face with fresh seafood is Shinminato Kittokito Ichiba, which offers a diverse array of seafoods. Aside from the white shrimp, other must-try delicacies are the benizuwai crab and firefly squid! All these are seasonal but are available in spring!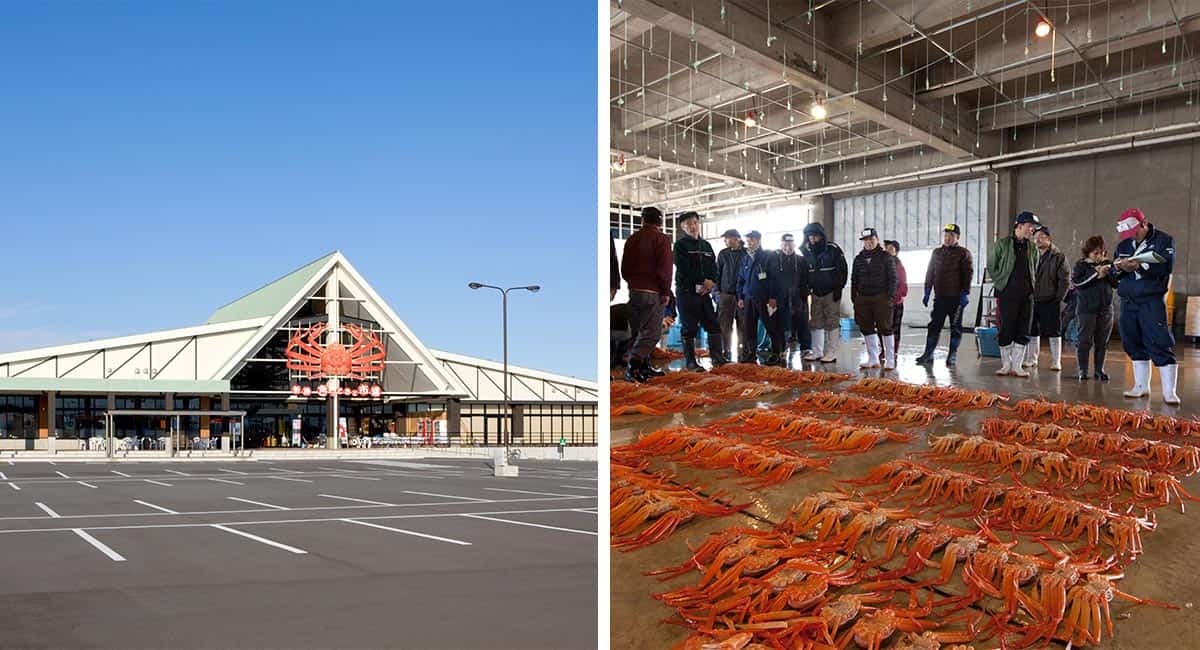 ---
We've been to a lot of flower parks in Japan – from the lavender fields in Hokkaido to the colorful rows of Kyushu – but we're still thrilled to visit Tonami's own! Why? One word: tulips! Many prefectures in Japan have chosen an official flower and for Toyama Prefecture, it's the tulip! After all, it is the top producer of this bulbous blooms in the country.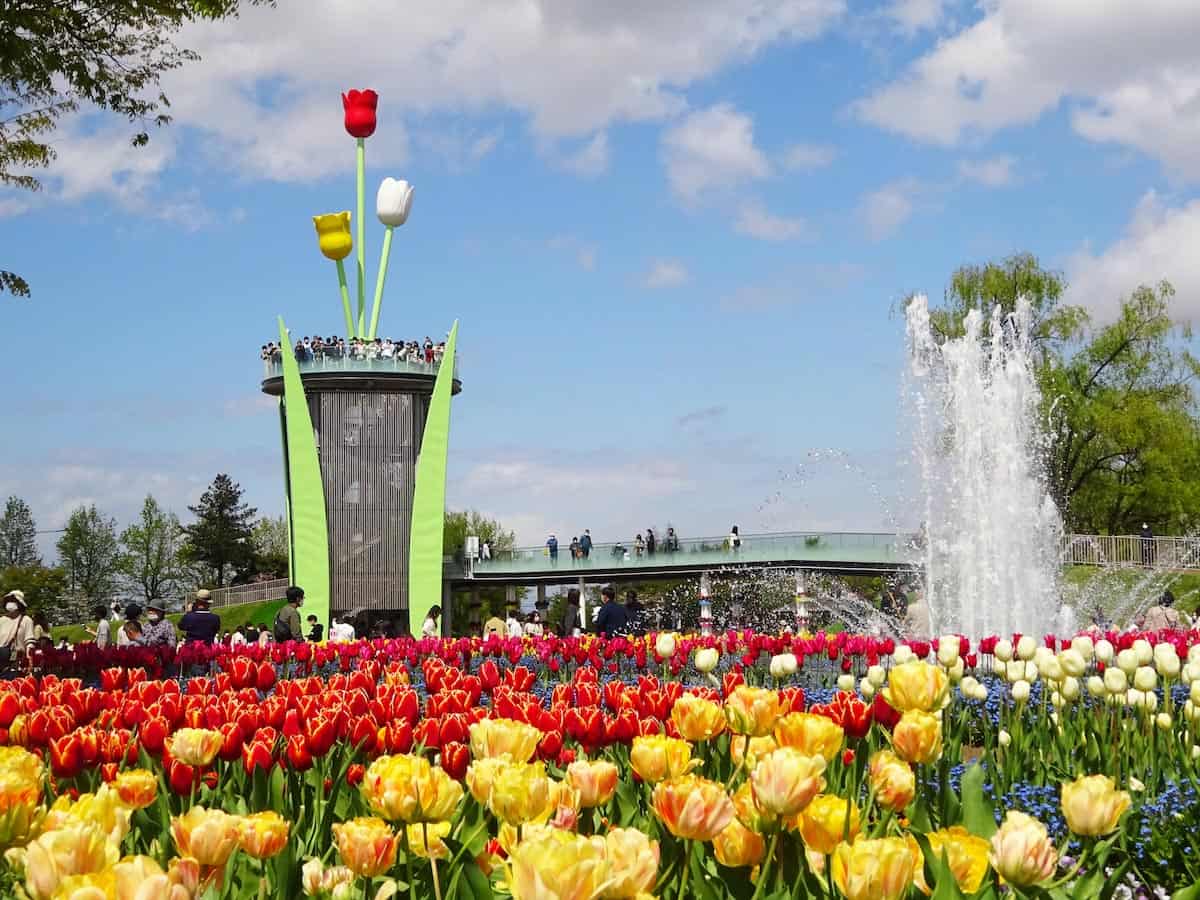 In spring, Tonami City explodes in color when the Tulip Fair happens. At this time, you'll find over 3 million of these flowers scattered around the city! Everywhere you look you'll find tulips! Tourists are also drawn to the Tulip Marche, a flower market near the tulip park.
---
After a day of shrimps and tulips, it's time to head for the city of Kanazawa. The capital of Ishikawa Prefecture, Kanazawa is another city that has done a great job in preserving and/or restoring is historical and cultural assets. We've been here a few times before and we can't get enough of this city!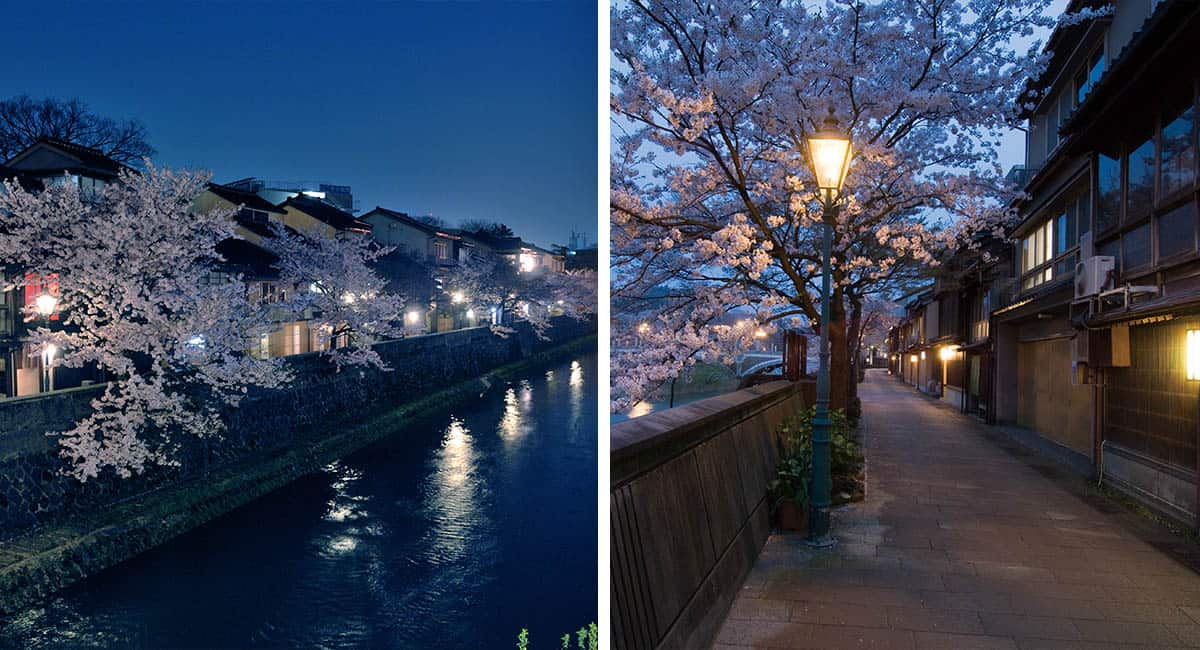 But its love for tradition is most apparent at the atmospheric Kazue-machi Chaya District, best known for its old-school teahouses and restaurants sitting on the banks of Asano River. At sunset, the sound of shamisen and taiko drums fill the air as geisha perform. We were told that if we arrive in spring, our experience would be more magical because of the cherry blossom trees adorning the banks and hanging over the river.
Another sakura spot is the park surrounding Kanazawa Castle. Since April 2021, you can enjoy more than 400 sakura trees that are illuminated rom early to mid-April.
Nearby Kenrokuen Garden is also a site to admire cherry blossoms. It was originally the outer garden of the castle but eventually developed independently. This 11-hectare garden has 400+ cherry trees of various types. Kenrokuen light up is held aligning with the cherry blossom period every year. Usually only about seven days between late March and mid-April, a spectacular sight that can only be seen in spring.
Other sakura spots include the Saigawa River Terrace and Mt. Okuutatsu Park.
---
After admiring the flowers, let's stroll around this area and eat gold! But no, don't shove jewelry down your throat. I'm talking about gold leaf ice cream!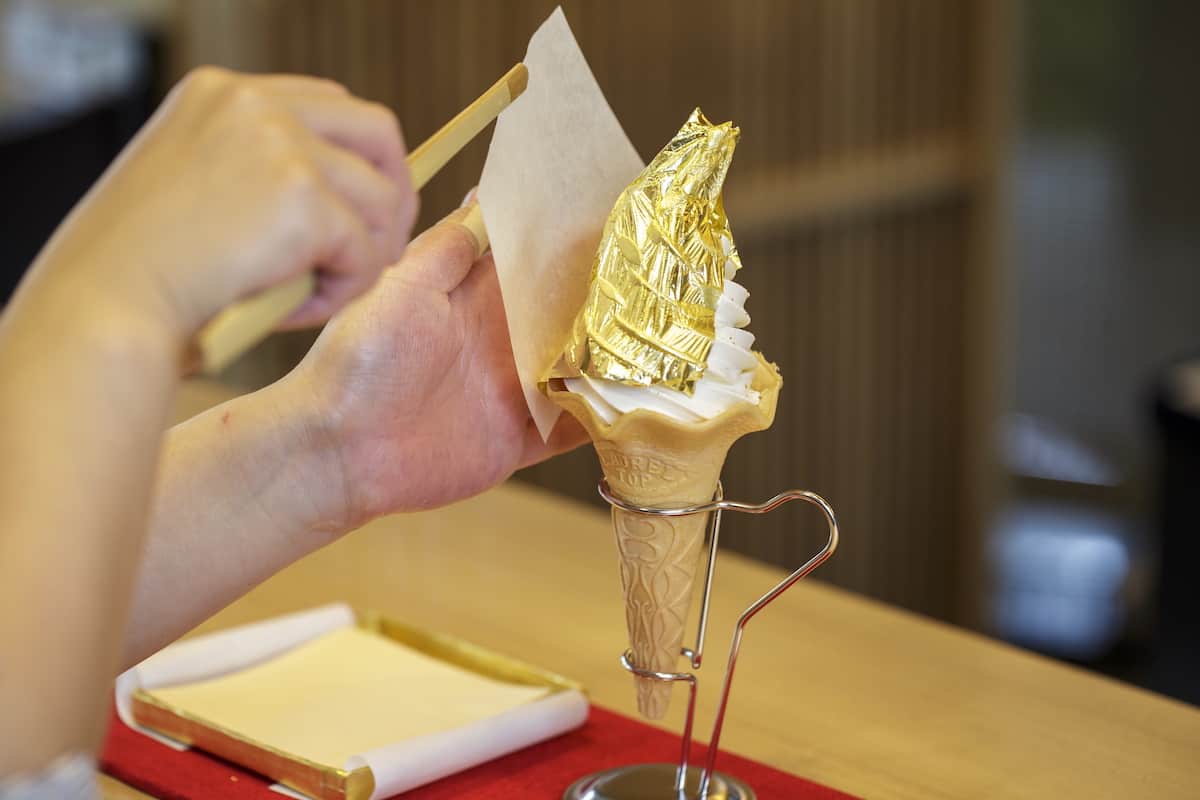 Kanazawa produces around 99% of all gold leaf that comes out of Japan. Unsurprisingly – er, actually, it's still pretty surprising to me – gold leaf also shows up in its cuisine, not just as part of the plate or utensils but also as part of the actual food. And there is no better way to try edible gold leaf than a soft-serve ice cream wrapped in a luxurious gold leaf. One of the most recommended places to try it is Hakuichi "Gold Leaf Kagayaki Soft Ice Cream".
It's available year-round but since spring is when it starts to get warmer, ice cream is a quick fix! Besides, when I first visited Kanazawa a few years ago, I failed to have a taste of it because I thought it was too expensive. But my teammates have since sunk their teeth into it. I've been so envious for a while now so I'm adding it to this itinerary. LOL.
---
Since we've been on the topic of cherry blossoms…
Just outside Kanazawa is the city of Komatsu, where you'll find Rojo Park, another famous site for admiring sakura.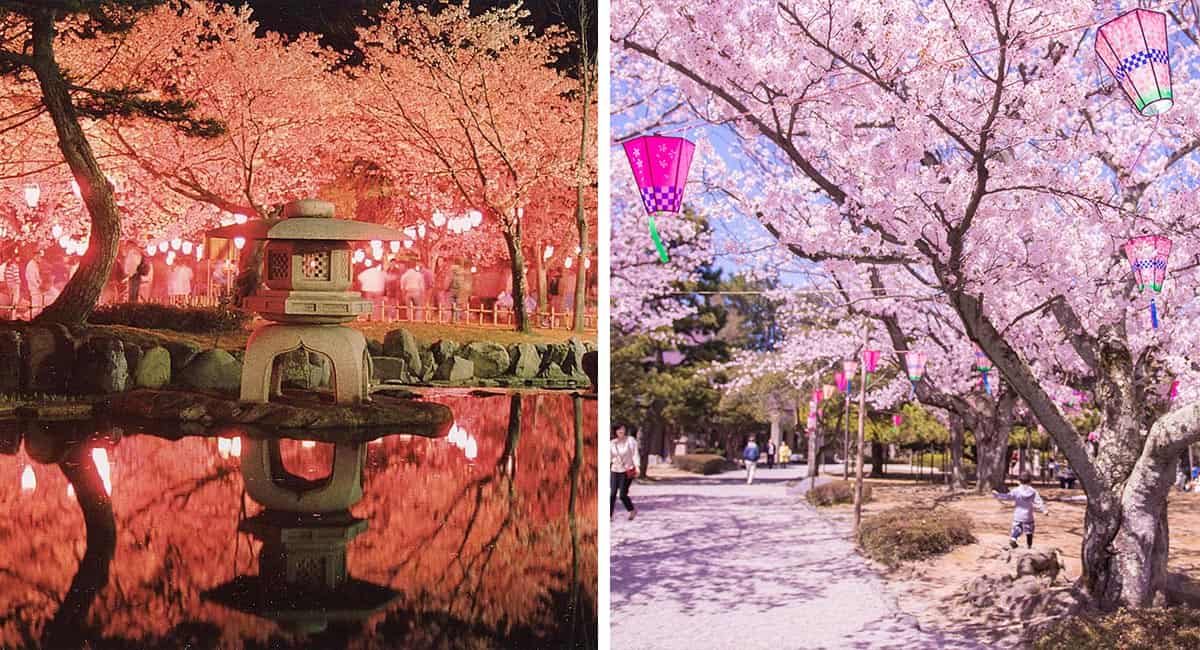 In spring, the cherry trees here are illuminated with over 600 bonbori (traditional paper lamps) adding another layer of charm to the blossoms, especially in full bloom. The park is also decorated with countless wisteria flowers. But it's all about the timing since these flowers are seasonal.
---
Nope, we're still not done with cherry blossoms! Fukui City also has its fair share of sakura spots, most notably along Asuwa River, which features a 2.2-kilometer sakura tunnel n spring! In fact, it has been included in the top 100 cherry blossom viewing sites in Japan. Just look at these photos they sent us!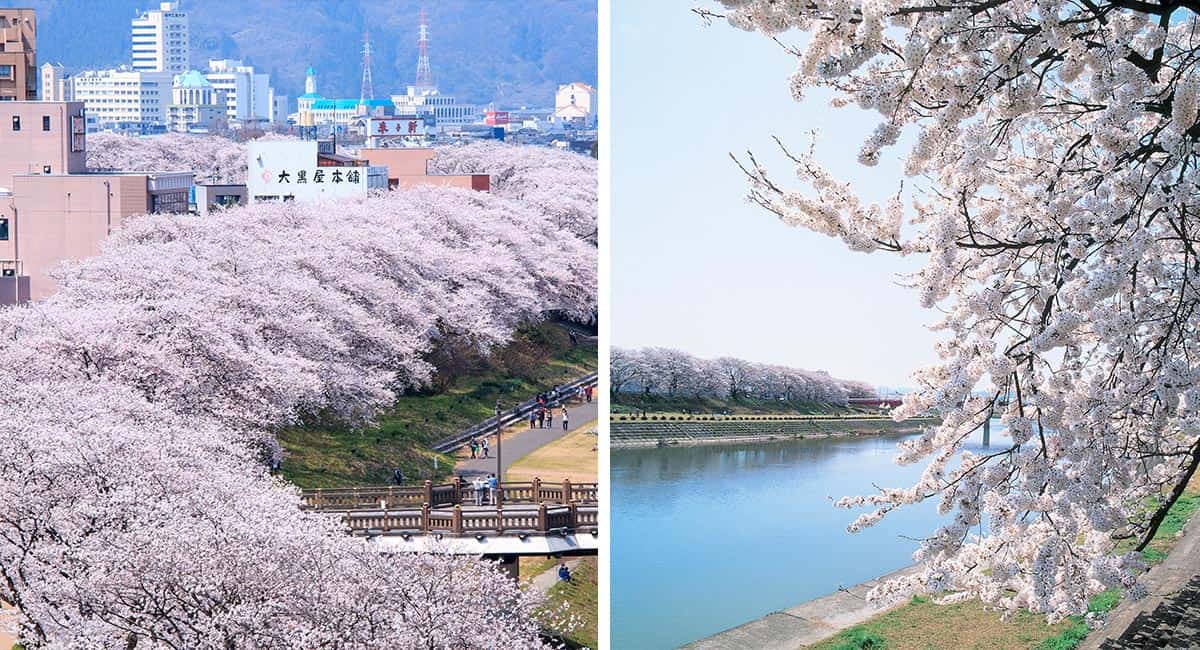 Fukui is also known for traditional wakasa-nuri chopsticks! At Wakasa-koubou Store, you can learn how to make a pair or simply purchase as souvenirs! Check for more information about making your chopsticks here!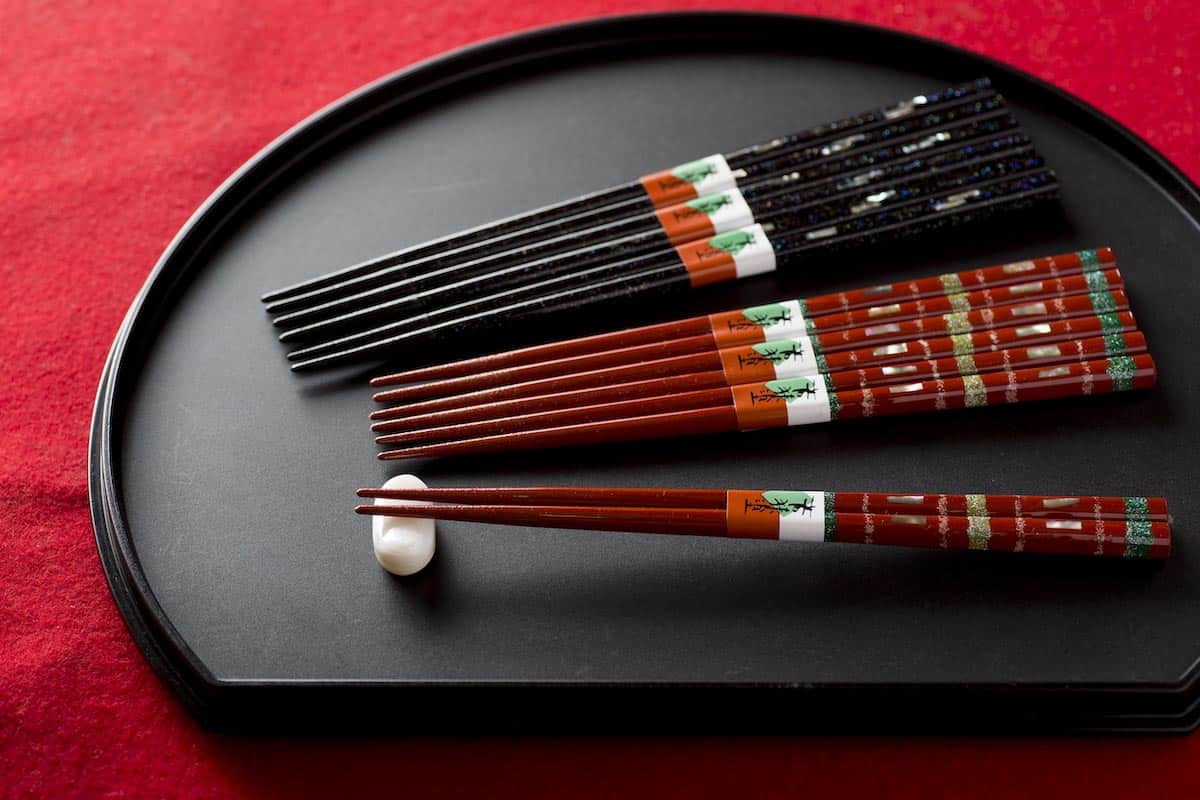 ---
Also in Fukui Prefecture lies Awara Onsen, where you can take a relaxing dip in one of their famous hot springs!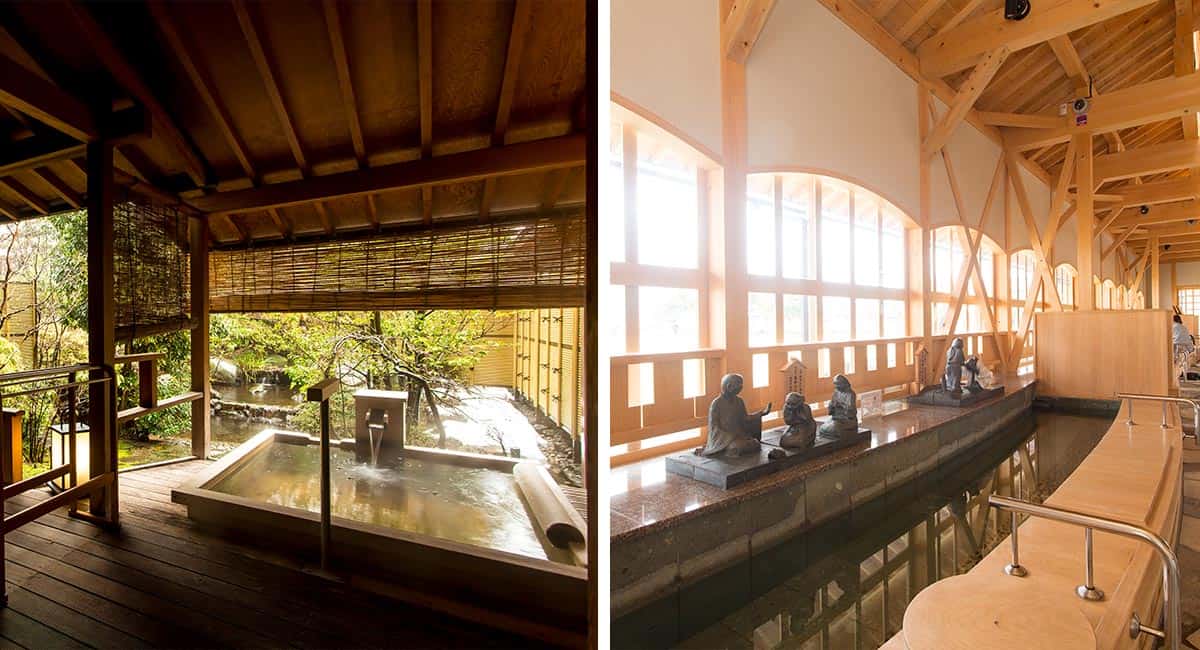 Onsen is one of the best things about Japan so if you find yourself in Chubu, grab any opportunity to visit a hot springs site and let it wash your stress away! Or at the very least, just soak your feet in any of the public foot bath that you may enjoy free of charge!
---
If you plan on exploring multiple destinations in Chubu Region, consider getting a Takayama-Hokuriku Area Tourist Pass Takayama to enjoy unlimited rides on JR local and limited express trains, Hokuriku Shinkansen and buses along the route. This includes the Hokuriku Shinkansen from Shin-Takaoka to Kanazawa.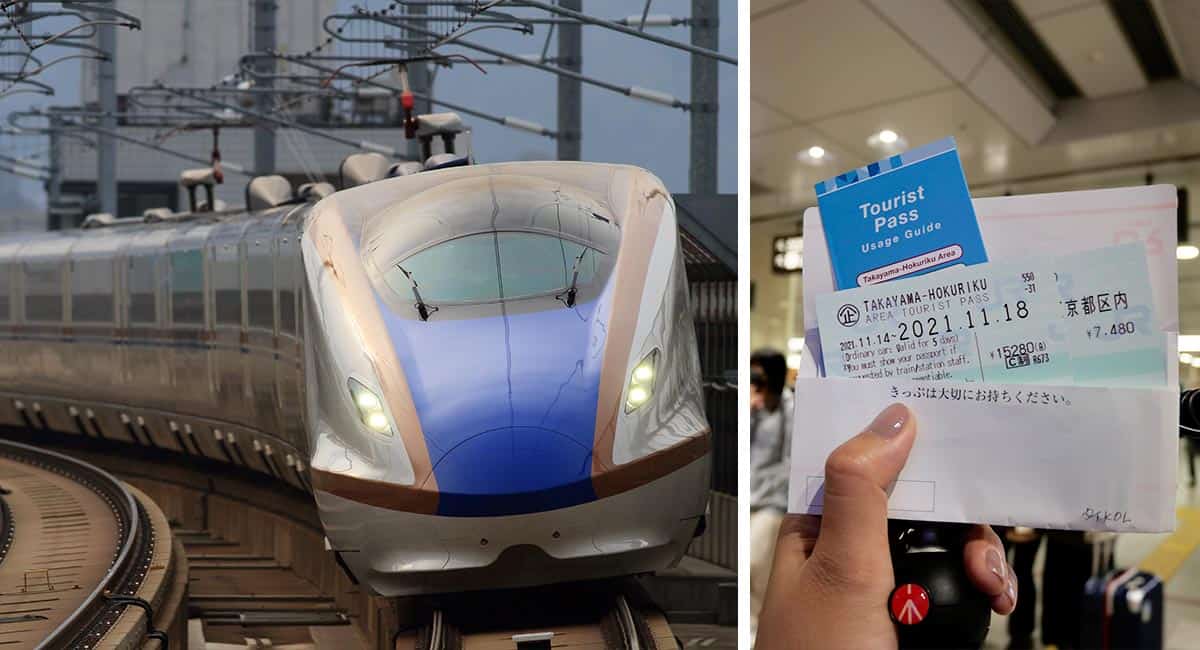 This pass can give you massive savings and keep your transportation budget low so you could enjoy more of what Central Japan has to offer! CHECK RATES & MORE INFO HERE! ✅
---
This post is brought to you by Central Japan Tourism.