What memorable experiences in Italy should you add to your bucket list? We share our top 10 experiences in Italy, some that we have experienced and others on our wish list. Let's dream and plan our future Italy travel together.
When you think of Italy, what comes to mind? What do you think of the amazing food? The stunning scenery? The architecture and history? Italy is all that and more.
It's a country that, when you first visit, will stay with you and embed itself deep into your soul. And with each return visit, you fall more in love with the country. You'll always be dreaming of returning and planning that next trip to Italy.
We can't wait for our next visit back. We hope to cross off a few more experiences in Italy and create memories that we will cherish for a lifetime.
As you plan your next Italy trip, look to plan experiences that excite you and bring you slightly out of your comfort zone. So you can learn about the culture and the people and just have an all-around amazing time.
Disclosure: This post may contain affiliate links. If you decide to make a purchase from one of those links, we may get a commission at no extra cost to you. We appreciate your support.
Italy will not disappoint whether you're interested in the arts, nature, history, or good food. So, if you're looking for some inspiration for your next Italy trip in this article, we'll share ten experiences in Italy that you may want to add to your bucket list.
Start planning and book your Italy hotel rooms: Booking.com
Experiences in Italy
What are the best experiences to have in Italy? Best is subjective. What we would consider "the best" may not align with what lights you up when you travel. However, these experiences we are about to share are all fabulous options to consider, whether you're traveling solo, with friends, or as a family.
We checked off a few of these experiences from our bucket list on our visits to Italy. And we are already dreaming about which ones we'll tackle next time.
What experience in Italy is on the top of your bucket list?
1. Book a Food Tour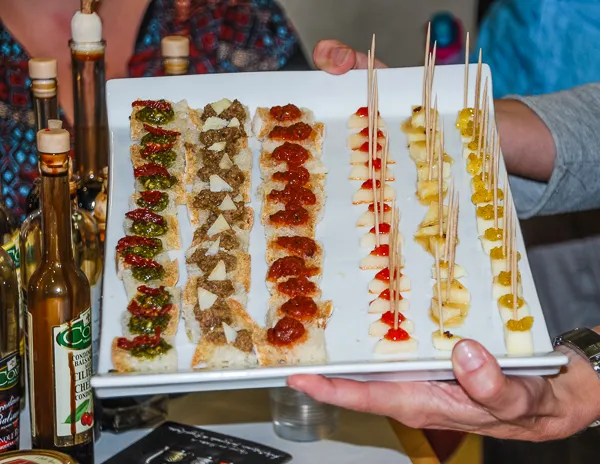 A food tour is one of the experiences in Italy that is always on the top of our list. We took a food tour in Florence during our first visit there, and ten years later, we are still talking about it.
We recommend taking a food tour in any of your travel destinations, but in Italy, I'd say it is a must. Italy has some of the best food in the world!
Think about taking more than one food tour. Just because you plan to take a food four in Rome doesn't mean you can't then do one in Florence. After all, the food is different from region to region and even city to city.
It's a great way to learn about the local cuisine and culture while also getting to know the city, especially if it's your first time visiting. Guides will usually include a walking tour as you make stops along the way at local markets, cafes, and restaurants.
The cost of a food tour is well worth it. You can substitute lunch or dinner with a food tour. You get fed plenty of delicious food and drinks during the tour that by the time it's over, you will be more than satisfied.
– Don't Miss: 10 Tantalizing Florence Foods to Eat –
2. Plan to do a Gondola Ride in Venice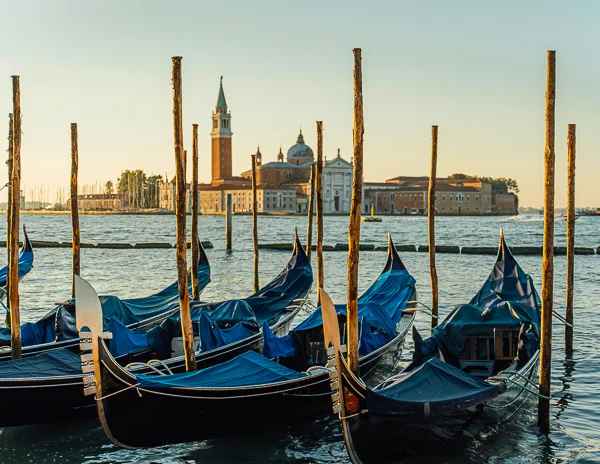 How many of you have dreamed of visiting Venice and taking a gondola ride?
A gondola ride in Venice is a unique experience in Italy. How many places in the world can you take a gondola ride surrounded by the history and architecture that only the city of Venice can provide?
It may come off as touristy, but in reality, it's pretty magical. While a gondola ride may not be cheap, it is definitely worth it at least once.
It can also be an incredibly romantic experience as you glide through the canals with your partner. Tip: See about taking a gondola ride during sunset for an even more magical experience; it may cost just slightly more.
As you ride through the canals, you'll feel as though you've been transported back in time. The buildings and bridges that line the waterways are truly a sight to behold. And, of course, there's the added bonus of being able to experience Venice from a unique perspective.
And gondola rides have been part of Venice's history since the 11th century. While it has changed slightly throughout the years, it still remains a significant part of the city's culture.
Just be sure to choose your gondolier and take-off location with some thought. The best gondoliers are those who know how to weave a tale and make the experience even more magical.
3. Take a Cooking Class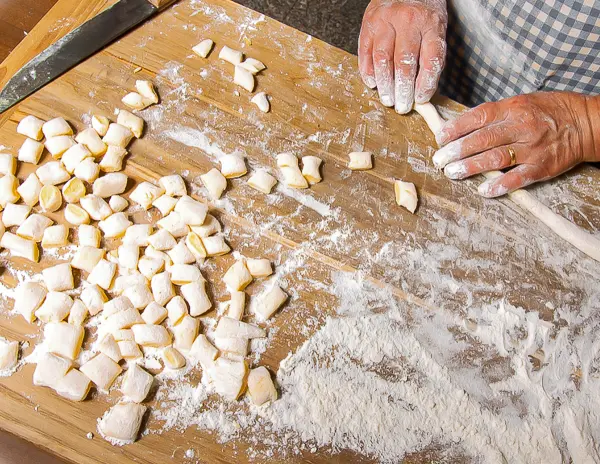 Italy is home to some of the most iconic and delicious dishes globally. If want to learn how to cook like a true Italian, then taking a cooking class is a great way to get started.
One of the great things about taking a cooking class in Italy is that it gives you an opportunity to learn how to prepare a signature dish you love to eat. So when you start researching cooking classes, think about the dishes you really enjoy. See if you can find a class that teaches you how to make it.
If you're a beginner, consider taking a basic Italian cooking class. These classes teach you the fundamentals of Italian cuisine. You'll learn about common ingredients, how to make classic dishes and the history behind the food. 
Many classes will take you through the marketplaces where you can learn about the different ingredients used in Italian cooking. You'll then return back to the kitchen to learn how to use those ingredients and create the perfect dish that you'll later enjoy with a glass of wine.
This can be a fun experience for couples and families to share. You can also meet other travelers from all over the world that share the same love for food and cooking as you do.
Then take what you've learned and recreate it back at home. It's one of those experiences that pays for itself over and over again because every time you'll eat what you learned to make, you'll always remember your time in Italy.
Tour Options:
Find a cooking class or a dinner experience with locals in Italy at EatWith.
4. Winery Tour and Tastings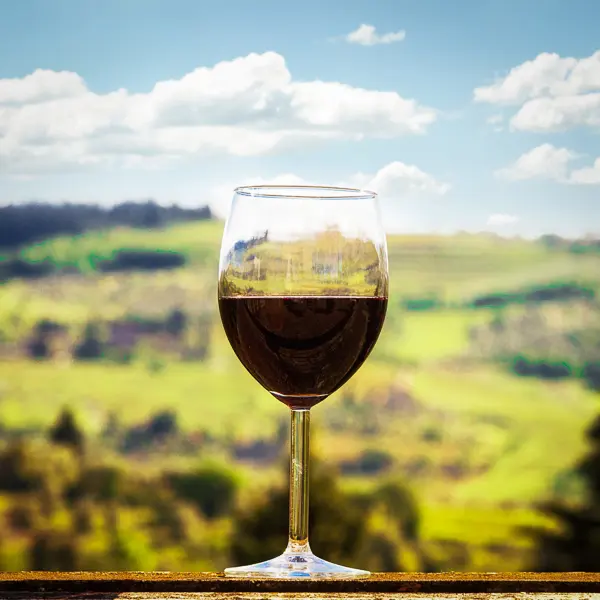 A trip to Italy isn't complete without a winery tour. After all, Italy is one of the world's top wine producers.
Whether you're a beginner or a seasoned wine drinker, you'll enjoy visiting some of Italy's best wineries. Many offer tours that take you through the vineyards and cellars. You'll learn about how the grapes are grown, what makes the soil unique and how the wine is produced.
Of course, no winery tour is complete without a wine tasting. And depending on the winery, you may even get to try some rare or exclusive wines that are special to the vineyard.
Every region has its own type of wines that they're known for. So depending on where you are in Italy, you'll be able to try something different. Consider taking a tour of the Tuscan wineries.
Tuscany is one of the most popular regions to visit in Italy. You'll get to visit some of the most picturesque vineyards in all of Italy and enjoy some of the best Chianti.
Even if you don't drink, you'll find the wine-making process fascinating. And the wineries themselves absolutely stunning to walk through and spend some time in.
Why Visit Italy
Italy will steal your heart with its delicious food and amazing cities. There are so many reasons to visit this beautiful land, but we've narrowed down 10 of the most compelling ones for you!
5. Private Boat Tour of the Almalfi Coast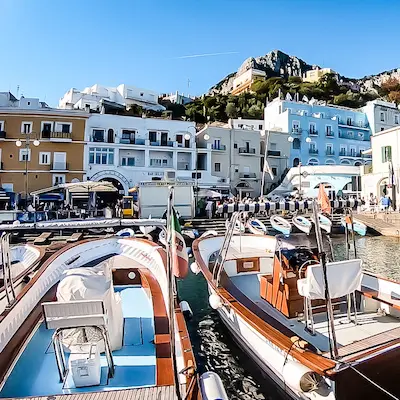 When we visited Capri for a day, we took a group boat tour of the island. It was a fantastic experience, but when we return, we'd like to do a private boat tour of the islands of the Almalfi Coast: Capri, Ischia, and Procida.
On a private boat tour of the Almalfi coast, you can customize the itinerary to your liking. You can choose how long you want to spend at each stop, what type of tour you want, and sometimes what you want to eat or drink onboard.
We've heard that some of the best private boat tours include stops at the Blue Grotto, Green Grotto, White Grotto in Capri as well as other nooks and caves. And during the summer months, you can stop for a swim in the Mediterranean Sea. Doesn't that sound lovely?
On a private boat tour, you can plan it at your own pace without having to stick to someone else's schedule. It's intimate and perfect for couples or small groups of friends.
It's a special way to get to know the Almalfi Coast from a different perspective. And it's an experience in Italy that you'll remember for years to come.
Do some research to find a reputable company that offers private boat tours in Capri. Read reviews and compare prices to find the tour that's right for you.
6. Eat Pizza in Naples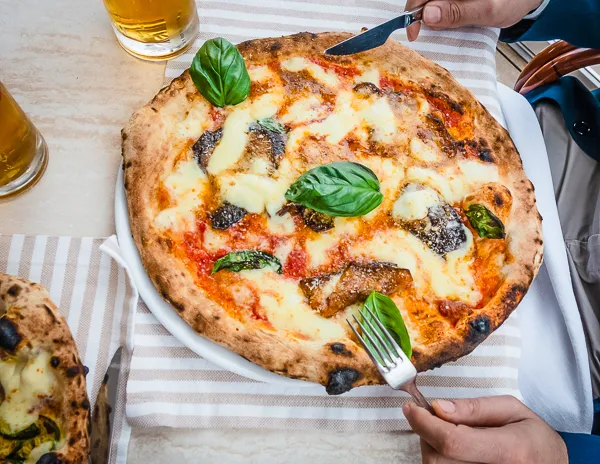 You're going to find delicious pizza everywhere you go in Italy. You can find a different style of pizza in just about every city and town. But there's something special about eating pizza in Naples, the birthplace of pizza.
The Neapolitan pizza is world-renowned for its thin, fluffy, and chewy crust with San Marzano tomatoes and Mozzarella di Bufala cheese. It's a simple pizza that cooks up in seconds in their wood-fired ovens.
Pizzaiolos (pizza makers) in Naples are true artists. They take great pride in their craft
There are plenty of great pizzerias to choose from in Naples. But one of the most popular is L'Antica Pizzeria da Michele, one of the oldest pizzerias in Naples. Make sure you get there early because the line starts forming well before they open.
Eating pizza in Naples is one of those experiences in Italy you don't want to miss when you visit Naples.
When in Naples, also look out for their fried pizza, called pizza fritta. It reminds me of a fried calzone. This popular street food that locals love is definitely worth trying.
7. Night Tour of the Colosseum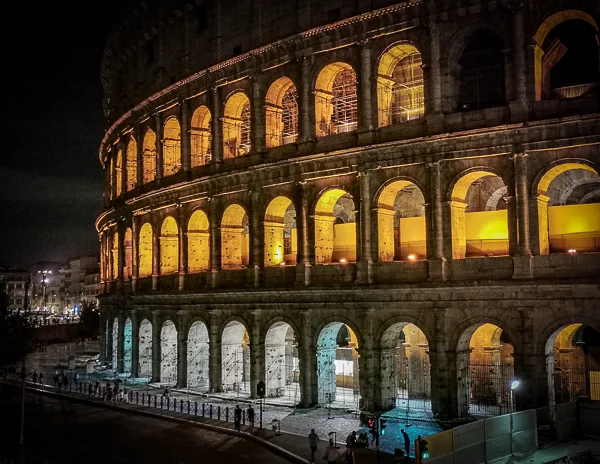 Upon our visit to Rome, a UNESCO World Heritage Site, the Colosseum was the one site that truly left us feeling in awe. It's hard to believe that something so enormous and well-preserved could be almost 2000 years old.
It's an incredible feat of engineering and one of the most popular tourist attractions in Rome for a reason. While the tour of the Colosseum during the day was an incredible experience, one experience we definitely have on our list is a night tour of the Colosseum.
A night tour of the Colosseum includes a guided tour of the interior and exterior of the amphitheater as well as access to areas that are usually off-limits to the public. It's a small group tour so you'll get personal attention from your guide.
You'll experience the Colosseum in a whole new light, literally. Seeing the Colosseum all lit up at night from out the outside is already a cool experience, from inside we can imagine it's even more incredible. And, possibly somewhat eerie.
The night tour of the Colosseum is one of those experiences in Italy that you may want to add to your Italy bucket list. You must book these special tours in advance.
Tour Option:
Colosseum Underground by Night: Semi-Private Tour with Arena Floor
[book here]
8. Christmas in Italy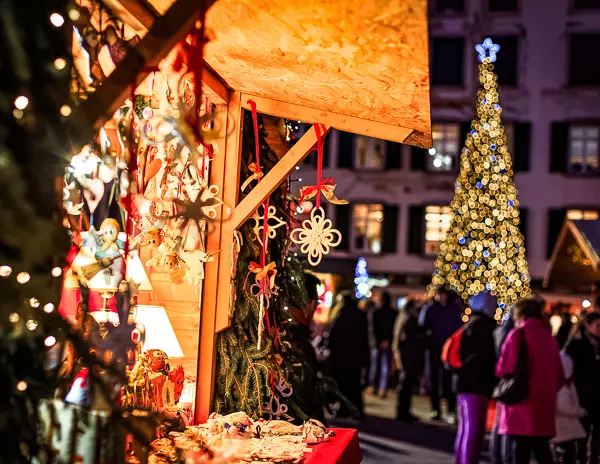 Visiting Italy during Christmastime is high on our list. It looks so magical with all the twinkling lights, festive decorations, local traditions, and Christmas markets.
Christmas in Italy is a special time, locals really know how to celebrate. They take the holidays seriously and you'll find that many businesses close down on the days of. So if you're in Italy on Christmas Eve and Christmas Day, we do recommend planning to stay in accommodations where you can plan to eat as restaurants will be closed.
One of the best ways to experience Christmas in Italy is to attend Midnight Mass at St. Peter's Basilica in Vatican City on Christmas Eve. It's a special mass that includes a live orchestra and choir. After the mass, you'll have the opportunity to meet and greet Pope Francis as he greets the attendees in St. Peter's Square.
Of course, if you're not staying in Rome, you can find the local cathedral in any town or city and attend their Christmas Eve mass.
Every city in Italy celebrates Christmas a little differently so it's definitely an experience in Italy that you'll want to add to your list, no matter what city you're visiting. Without a doubt, it will be a Christmas to remember.
9. Early Morning Walks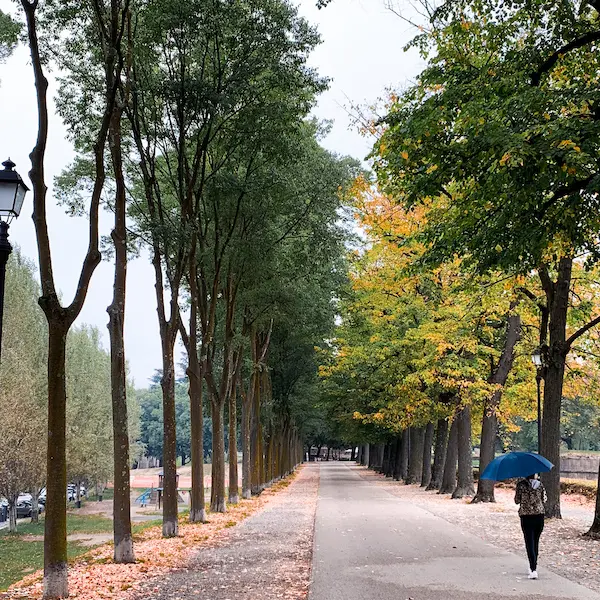 Early morning walks in any city in Italy are truly a unique and special experience. In these quiet and peaceful moments, you can take in the city without the crowds and commotion of daytime hours. It's mostly just the city and you.
You'll see locals going about their normal routines, chatting with one another at the local cafes, and heading off to work or school. And as you stroll past some of the most famous tourist attractions, you'll get a chance to admire them without battling other tourists for space. Giving you the chance also to take those photos you always dreamed of taking.
Whether it's exploring ancient ruins or simply enjoying a leisurely stroll through town, there's something truly wonderful about getting up early to experience. We love to do this when we are in Florence and Rome.
So if you're looking for a unique way to experience Italy, set your alarm clock early and take an early morning walk where you're staying in Italy. We highly recommend getting up early to enjoy a few hours exploring on your own before the city really wakes up.
That special time between you in the city is one you'll always think back to.
10. Experience an Italian Farm Stay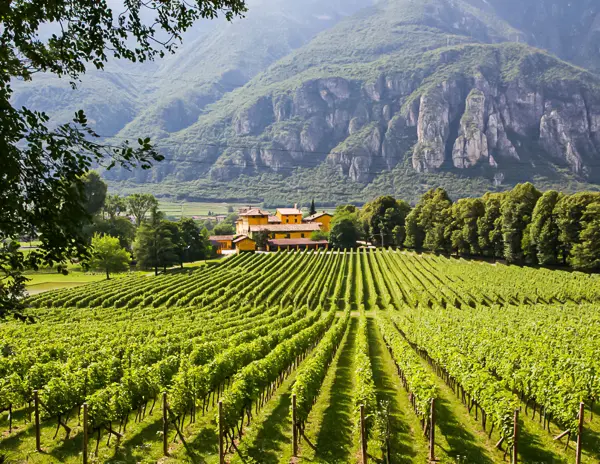 One of the experiences in Italy that we have on our bucket list is staying on a working farm or vineyard. Not many people know that they can book and plan an Agriturismo farm stay in Italy.
And, it's a great way to experience the country while also getting a taste of the local lifestyle.
Farm stays can vary. Some are just B&Bs on a working farm. Others may let you help with the animals or crops. You may have activities like learning how to cook a traditional Italian meal. Some of them just let you relax.
The experience can vary greatly depending on what you're looking for and what farm stay you book. Make sure you do your research and book something that matches closely what you're looking for.
But one thing is for sure, it will be a memorable experience.
For many people, experiences in Italy can be some of the most memorable of their life. We sure have some of the best memories in Italy and always feel like we've left a piece of heart behind every time we leave. Trust me, experiences in Italy are experiences you'll never forget.
We hope this list of experiences in Italy has inspired you to start planning your own Italy bucket list. Make sure to discover new ones to share with us.
Have you ever been to Italy? What was your favorite experience? Let us know in the comments!
Don't forget to share the love on Pinterest: