Looking for the best music festivals in Arkansas to experience in 2022? Well, You've come to the right place, because we are here to bring you the ultimate list of truly upcoming music festivals around Arkansas.  
So whether you are living in Arkansas, traveling through the state, or looking for your next epic adventure, this list has got everything covered! 
The southern state of Arkansas is blessed with natural treasures including mountains, rivers, hot springs, and caves. The state is known for its hiking trails and limestone caves, live music, and so many other things that make Arkansans an adventurer's heaven with plenty to explore. And from folk to rock, buzz to hip-hop, there are a ton of music festivals celebrated all around Arkansas every year.
Also, be sure to read my guides on Festival Hydration Backpacks, Festival Camping Packing List, Festival Shoes, and Festival Gadgets to help you make the most of your time! 
---
1) King Biscuit Blues Festival
Where: Main Street, Helena, Arkansas
When: October 5-8, 2022 
https://kingbiscuitfestival.com/
4-day Blues Festival on the Mississippi River • Unparalleled Lineup of Past, Present & Future Blues
King Biscuit Blues is a four-day music festival that attracts thousands of people to the banks of the Mississippi River in Helena. It is held during October, and the name of the festival stems from King Biscuit Time, the longest-running daily radio show. The festival is among the old music festivals of the United States as it was established in 1986 under the guidance of the "Main Street Helena" organization. 
Today, after years this music festival has a lineup of some of the world's most talented bands and megastar artists. The lineup of King Biscuit festival has dozens of events with 60+ bands. They also offer merchandise, craft vendors, and top-notch food & drinks. Pack your backpack, and get ready for a magical weekend experience of your life. 
---
2) Peacemaker Festival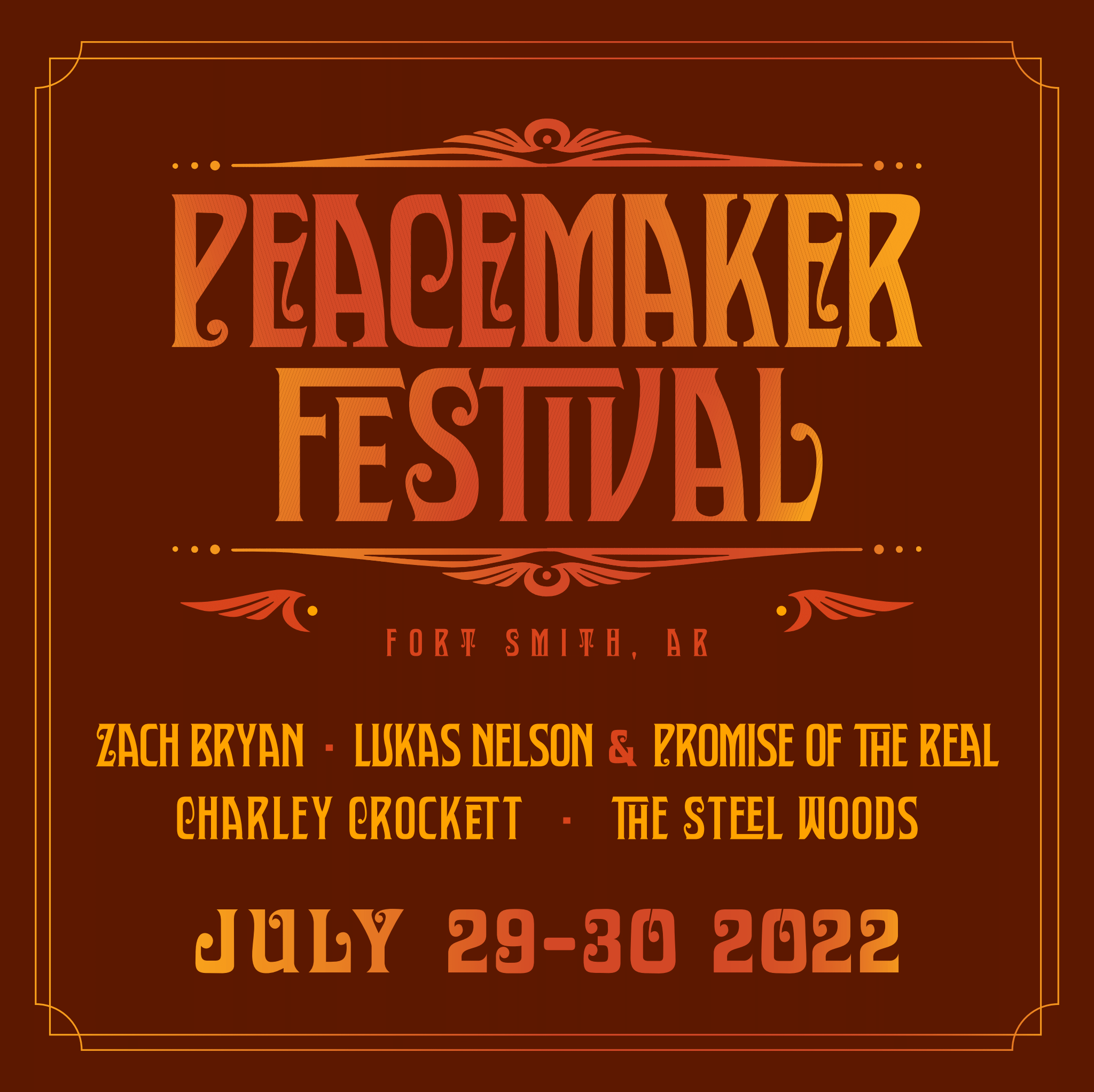 Where: Riverfront Amphitheater, Fort Smith, Arkansas
When: July 29-30, 2022
https://peacemakerfest.com/
Peacemaker – a music festival by music lovers for music lovers is held on the banks of the Arkansas River in Downtown Fort Smith at the beautiful Riverfront Amphitheater. This is one of Arkansas's most liked music festivals that attract thousands of attendees from around the state. Peacemaker has comprised of a volunteer-led team focused on giving back to local charities and the arts community. 
They have been featuring some of the finest American and international artists and bands including Zach Bryan, Lukas Nelson & Promise of the Real, Charley Crockett, The Steel Woods, Tanner Usrey, Jacob Stelly, Graycie York, and more. From lodging to parking, food to drinks, the festival is equipped with all services and facilities.
Join the Peacemaker Festival 2022 Event for more info!
---
3) Delta Roots Music Festival
Where: Helena, Arkansas
When: April 9, 2022
https://www.facebook.com/deltarootsmusicfest/
The Delta Roots Music Festival is single-day music celebrated as a tribute to Levon Helm who was a legendary American musician. You'll be hearing and celebrating Levon Helm's rich heritage with The Weight Band led by the guitarist who was closest to him. Looking for something related to cultural and old-time music? there is nothing better than attending the Delta Roots Music Festival.
Although It is a single-day musical event featuring a single band, the festival offers world-class food vendors, crafts, and arts. There are a few more things to experience such as Raffle for Custom Painted Drumhead, Harmonica Workshop, Delta Beat Drum Lessons, Delta Cultural Center's Beans, at this wonderful event. 
Join the Delta Roots Music Festival 2022 for more info!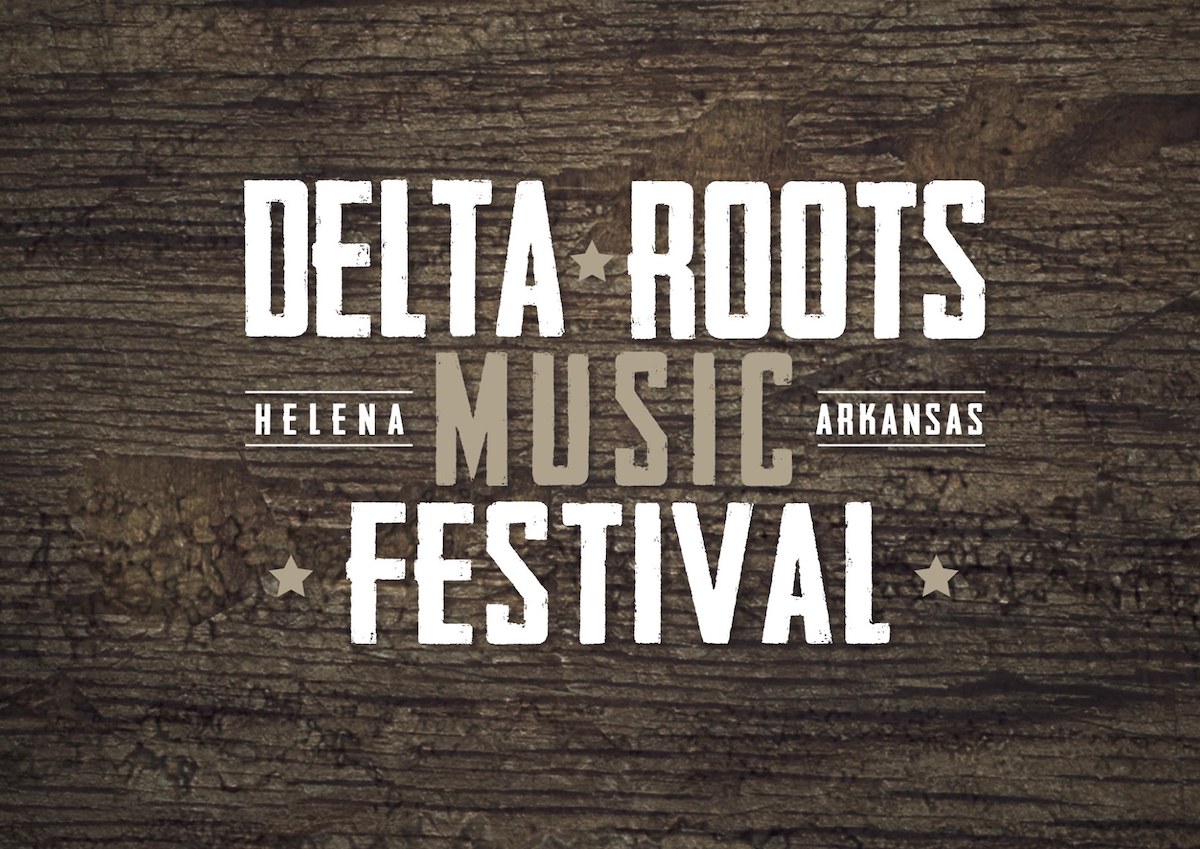 ---
4) Yadaloo Music & Arts Festival
Where: Riverfront Park, Little Rock, Arkansas
When: May 21, 2022 
https://yadaloo.com/
Winning Best New Festival of the Year with the Arkansas Festival & Events Association their first year in 2019!
The Yadaloo music and arts festival is known as the ultimate Arkansas music festival experience. You'll have the pleasure of attending this festival as it features 20+ world-famous bands and some incredibly talented artists. It's held at North Shore Riverwalk Park overlooking the Arkansas River in North Little Rock and the location of the event is quite amazing. 
From a great venue to a crowded stage full of hot live music, this festival offers more than you can imagine. Food and drinks, craft arts and vendors, as well as ATM and parking facilities at this event will make the whole experience much smoother for a day.     
---
5) Freshgrass Bentonville 
Where: The Momentary, Bentonville, Arkansas
When: May 20-21, 2022
https://freshgrass.com/bentonville/
"A bluegrass festival with a great lineup, workshops with pros, a band contest, slushies and late night hoe-downs in an amazing venue!"
Freshgrass is an all-ages music festival celebrating the best of today's bluegrass and progressive roots music. It's held during the month of May every year at The Momentary museum complex spanning two days and multiple stages across The Momentary. It's one of the unique live event experiences that will be hard for you to forget.
Knockout performances will be accompanied by fun family-friendly activities, great local food and drink, homegrown retail vendors, artist merchandise, and more. The stage productions are amazing, the line-ups are always incredible and stacked with the best international artists. Looking to meet locals, and want to dance with them? this festival is a must to experience.   
---
6) Byrdfest Music Festival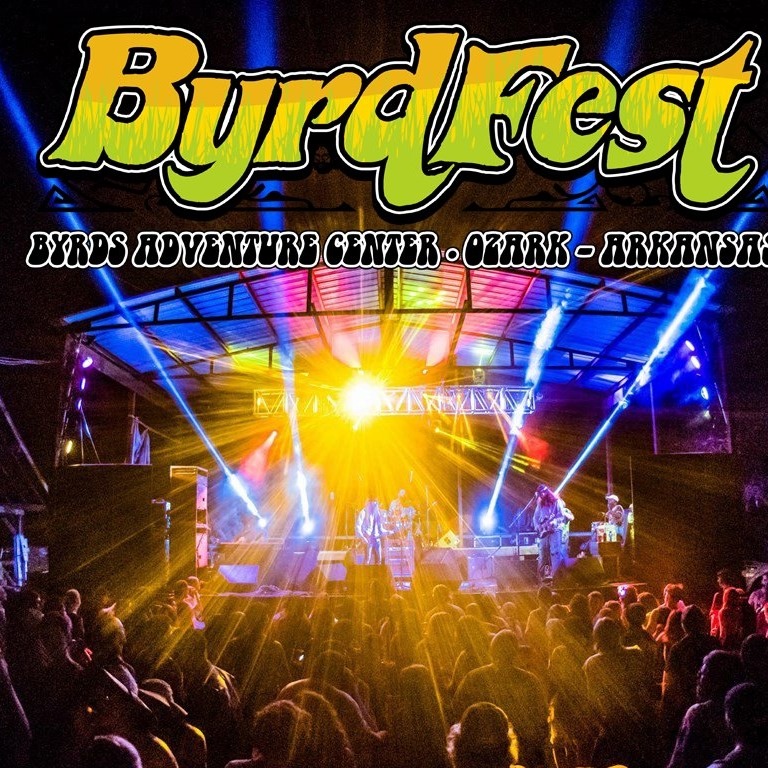 Where: Byrds Adventure Center, Ozark, Arkansas
When: April 12-16, 2022 | September 16-17 2020 
http://www.byrdfest.com/
Byrdfest festival is a two-day musical event held two times each year in Byrds Adventure Center, Ozark. The weekend campout concert is set in an 800+ acre campground on the banks of Mulberry River in Arkansas. The festival also offers shaded camping, swimming, canoe float trips, general store, restaurant, electric campsites, updated shower house, RV sites, and live music.
It's a wonderful experience in itself that attracts thousands of local visitors from around the US as well as international music lovers from around the world. The festival features bands including The Schwag, Nonstop Reggae, Sabbath + Metallica, OG Acoustic Trio, and more. Some great artists of EDM stages such as Atomix & The Vocalist, Jon Dent, The Most Evil Charlie, LostGirl are also featured many times. Along with offering all these things, the venue has all other services like parking, food, etc. 
---
7) Hillberry — The Harvest Moon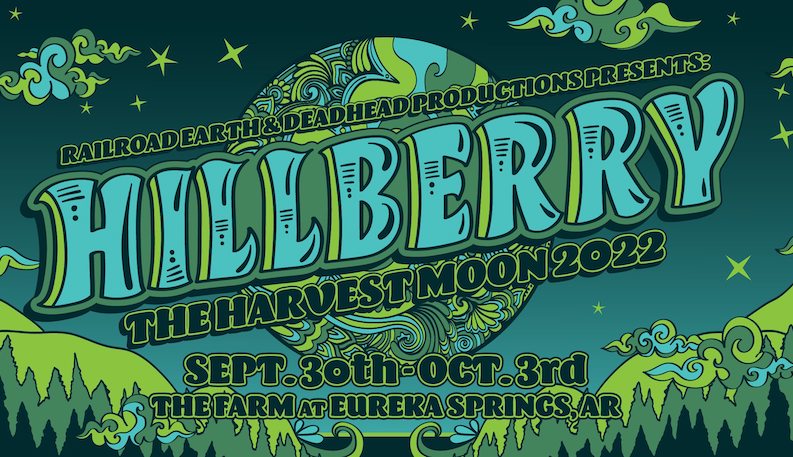 Where: Eureka Springs, Arkansas
When: October 7-10, 2022
https://hillberryfestival.com/
Hillberry The Harvest Moon is a music festival that takes place in October every year in Eureka Springs, Arkansas. It's located in the beautiful Ozark Mountains of Eureka Springs and offers incredible 360-degree panoramic views of the surrounding area and Mark Twain national forest. A few more great outdoor locations including Beaver Lake, Table Rock Lake, and the White River are located at a distance of a few miles from the venue. 
From classical to hip-hop legends the lineup of bands and artists is incredible. Leftover Salmon, Mr. Walker, Handmade Moments, ALO, Arkansauce, Dirtfoot, and many more were featured at this festival last year. There will be delicious food and craft vendors as well as beer tents onsite. With all these fresh things on the menu, this is one of the best music festivals in Arkansas. 
---
8) Hot Spring Music Festival
Where: Hot Springs, Arkansas
When: May 2022 
https://www.hotmusicfestival.com/
https://www.facebook.com/HotSpringsMusicFestival
The Hot Spring Music Festival is the first-of-its-kind in concept and execution that brings together over 100 international musicians each June in the historic spa town of Hot Springs National Park, Arkansas. Originally formed in 1996 it's a non-profit educational music festival held in the first two weeks of June, where "pre-professional" musicians join professional mentor musicians in the performance of concert music.
Over 10,000 people attend the festival every year, and these musicians form a unique community, presenting over 20 concerts and 250 open rehearsals for music lovers from around the globe. Being situated in the magnificent Ouachita mountains of central Arkansas it offers an outstanding experience of live music. In addition to its usual live concerts, the hot spring music festival brings a lot of things for its attendees.
---
9) Backwoods at Mulberry Mountain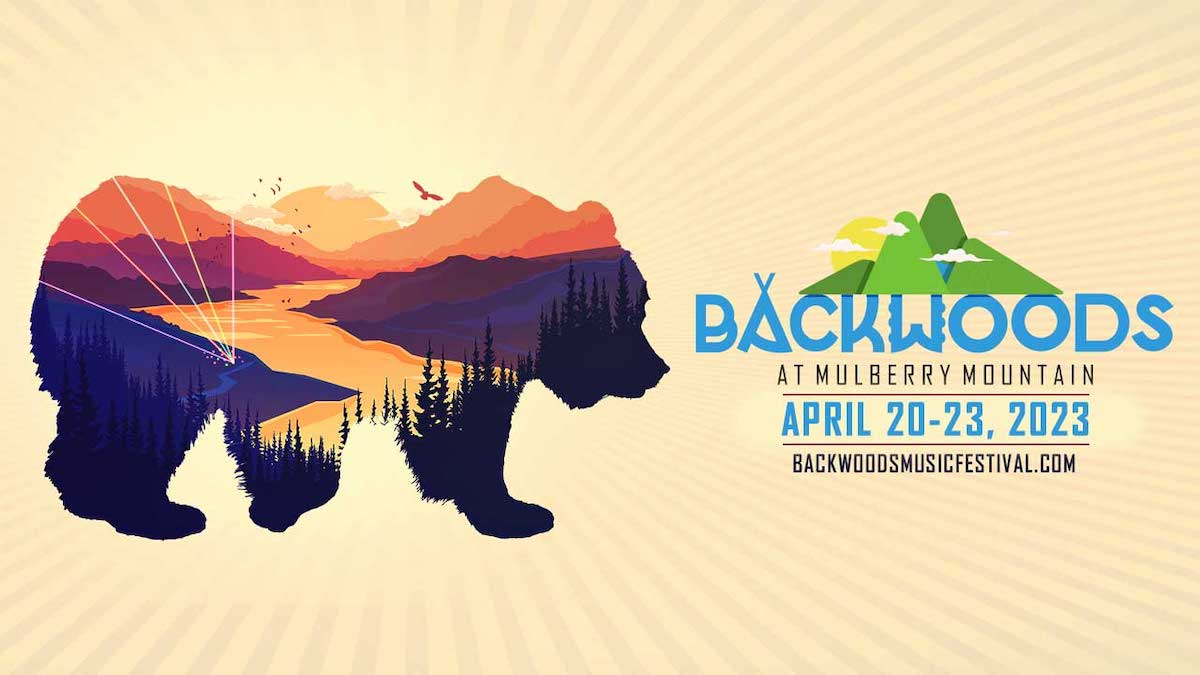 Where: Mulberry Mountain Loop, Ozark, Arkansas
When: April 20-23, 2023
https://backwoodsmusicfestival.com/ 
Backwoods at Mulberry Mountain is a 3 day and 4 nights music and art adventure organized annually in Ozark, Arkansas. And this festival is all about making good music, good people, good times. The beautiful landscape that surrounds the area at Mulberry Mountain creates incredible vibes for people attending the festival. 
To create a one-of-a-kind weekend experience this festival showcases some of the best independent bands in Middle America, alongside internationally recognized artists and musicians. The last year's lineup featured top brands including Lotus, Greensky Bluegrass, Ganj White Night & Jones, The Floozies, and many more. This year's events are canceled and the lineup for 2023 is yet to be announced. All other things including food & beverage, and parking facilities are offered by the organizer.
---
10) Arkansas Folk Festival
Where: Mountain View, Arkansas
When: April 15-16, 2022
https://www.yourplaceinthemountains.com/event-details/60th-annual-arkansas-folk-festival
"Annual Spring celebration with handmade craft vendors, parade and lots of old time "Folk, Mountain, and Bluegrass" music"
If you consider yourself a music lover, Arkansas Folk Festival held in Mountain View is one event that you can look forward to. The Arkansas Folk is a music festival that is celebrated for decades and this year they are hosting their 60th annual celebration event. 
During this music festival in Arkansas, you will enjoy amazing music, great performances, and a fun jig dance contest. Food vendors crowd the streets, and the aroma of delicious fair food will make your experience unforgettable. This festival has always been known for its parades and lots of old-time "Folk, Mountain, and Bluegrass" music. 
---
AM I MISSING ANY ARKANSAS FESTIVALS 2022?
If you've heard of any cool festivals, events, or concerts that deserve a place on this list, be sure to reach out!
I'd love to keep my list of music festivals in Arkansas as up to date as possible!
---
LOOKING FOR MORE INCREDIBLE FESTIVALS IN THE USA?
Check out some of my favorite posts below for more incredible live-music events and festivals around the world!
---
THANKS SO MUCH FOR READING!