Looking for the best music festival hydration packs, camelbaks, and rave backpacks in 2022?  Well, look no further, because I'm here to help!  As an avid music festival attendee, techno rave addict, and outdoor adventure travel enthusiast – it's safe to say I'm always looking for a great hydration backpack for every need!  
I'm also a huge believer in the importance of partying smart, and staying hydrated is obviously one of the most crucial ways in doing that!  Especially if you're at a three-day camping festival, it becomes really easy to forget to keep drinking water!  Combine that with sweating in the extreme heat, walking back and forth between the festival and campgrounds, and dancing to your favorite musicians – drinking water is absolutely vital to survival!  
That's why I always recommend people to just bring one of the amazing festival backpacks/ rave camelbaks! There are so many different styles and brands to choose from, but I've scoured the internet to make this purchase super simple! 
All of these festival backpacks come extremely well-reviewed, have a wide variety of designs, and will definitely keep you partying safely on the dance-floors this upcoming festival season!   
I've bought several of these myself, and have used them at festivals like Tomorrowland in Belgium, Envision Festival in Costa Rica, and Lost Paradise Festival in Australia!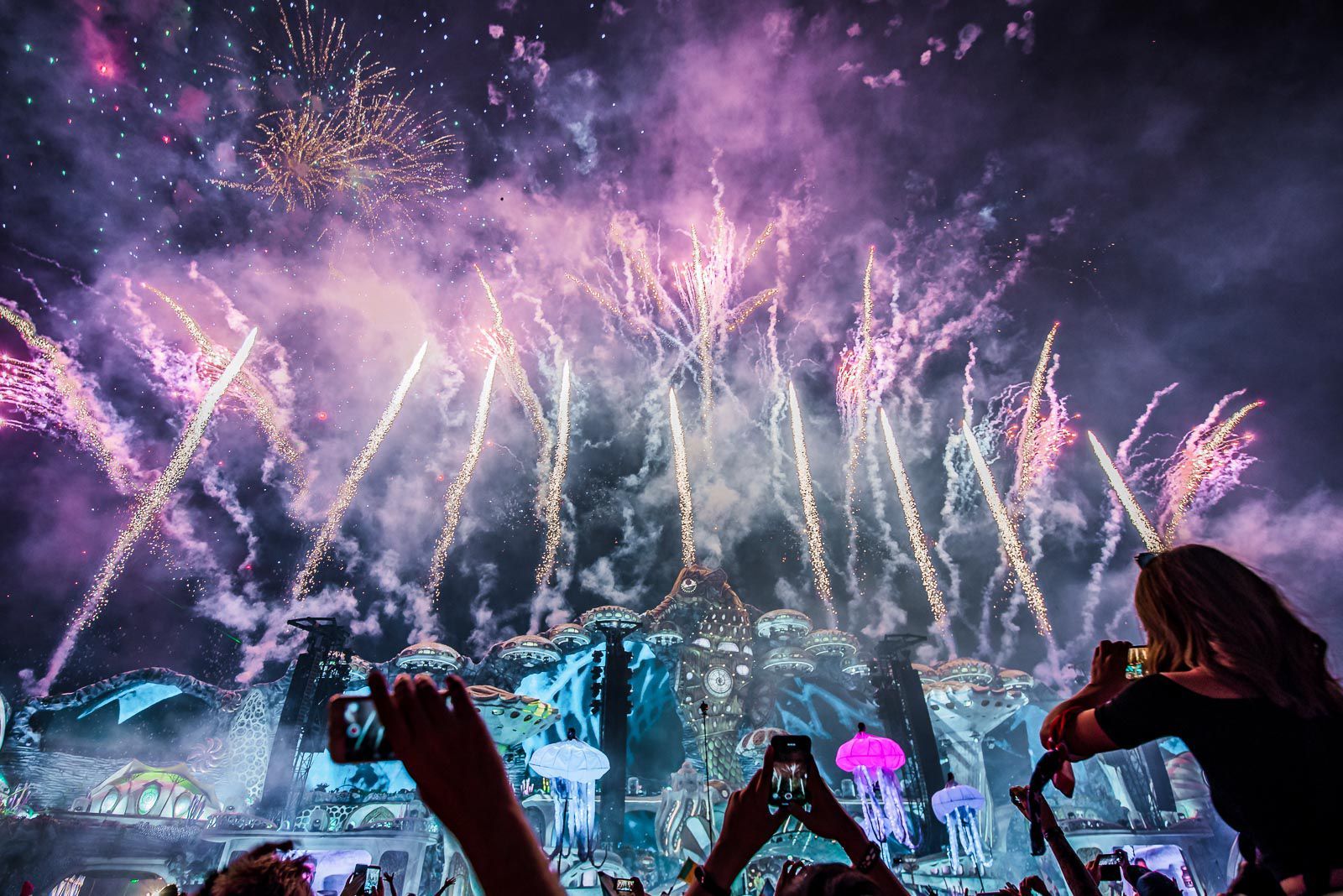 ---
If you're looking for the absolute best festival hydration pack in the industry, then look no further than the incredible Lunchbox Hydration Pack! What makes it special is the true attention to detail in the anti-theft design, extremely high-quality material in the production process, unique/ beautiful skins (which you could even design your own), and fast refill hydration system.
When you purchase a Lunchbox Hydration Pack, or one of their other amazing products from their line – you're not only making your festival experience better, you're also joining the ever-growing Lunchbox festival community.  
I personally love mine (and have been bringing to tons of festivals recently), and truly believe it's the best hydration pack for festivals!
Price: $99 USD
View Photos, Read Reviews & Check Availability
---
Perfect size, ideal weight, and nice minimalist styles – out of all the festival Camelbak options, this is easily one of the best all-around hydration backpacks on the market!
It has a fantastic ergonomic handle for easy refilling, a magnetic tube trap which helps keep it secure/ accessible, and an air-director back panels which offer air flow to keep your back cool.  
It's extremely comfortable, has a decent amount of extra space, and it of course comes with the "The Got Your Bak Lifetime Guarantee" which covers all reservoirs, backpacks, bottles, and accessories from manufacturing defects in materials and workmanship for the lifetime of the product!
Price: $69.90 – $110.00
View Photos, Read Reviews & Check Availability
---
There are a bunch of different budget-friendly hydration backpacks, but I would say this is the best one on the market!  It's an official "Amazon's Choice", has hundreds of great reviews, and is extremely affordable!  There are five different colors to choose from as well, so I'm sure you'll find something you like.  
Fits perfectly with adjustable shoulder/ chest/waist straps that ensure the pack does not bounce when you move.  It's lightweight, splash resistant, and durable!  Comes with a replaceable 2L Bladder with an airflow system that keeps the water cooler.   Also has a small front pocket which is ideal for music festivals, as you can keep a Power Bank / Portable Charger in there, car keys, etc.   
There are tons of incredible features packed into this portable rave backpack.  It comes with a 60-day money back guarantee, but I don't see anyone having a problem with it after purchasing it.
Prices vary: $19.99 – $27.99 (Read Reviews & Check Availability)
---
Looking for a festival backpack with cool holographic design and a few more pockets?  I'm loving the backpacks that Vibedration are making, and they've got tons of fun options to choose from that'll have fellow festival attendees admiring your look!
It's the perfect size and offers plenty of room to store your chapstick, gum, phone, and anything else the average raver will need in their backpack.  Definitely browse through their selection, because you'll definitely find something you like! There really are a
Price:  $74.99 (Multiple Colors & Prices)
---
5) The RaveRunner Festival Hydration Pack
The RaveRunner from GenZ is one of the best all-around hydration packs on the market, but what I really love is the ability to customize it with detachable skins, and the fact is was designed for music festivals!  I've always been a fan of being able to create a personalized look, and I think it can be a really epic addition to your festival outfits.  
It also holds its own against far larger names by utilizing truly intelligent design and functionality.  The pack has hooks for you to string EL Wire through it lighting up the pack. You can also add their patented UnderGlow, a small sound reactive disco ball that flashes lights at your feet and is quickly attached and detached.  It has various pockets on the straps for sunglasses, chapstick, keys, and more!
The RaveRunner comes with a 2-liter bladder that offers a generous liquid capacity, but the GenZ team is also releasing a 3-liter bladder that is compatible with their packs for those who want to make less trips to refill. They even made the refilling process a breeze with a fast refill system that allows you to refill with one hand.
---
This is another solid choice for ravers and festival goers/ addicts on a tight budget!  This Vibrelli Hydration Pack is perfectly designed with comfortable adjustable straps, easy access to the water hose outlet, and a small amount of storage space for small items.  
If you like to keep things lightweight and minimal, this would be a great option for you!  If you need to carry any bigger items like a GoPro or camera, larger portable charger, gum, etc than I'd recommend picking up one of the bigger festival backpacks on the list!  
Price:  $29.98 (Read Reviews & Browse Designs)
---
I'm simply obsessed with the design of these festival backpacks!  These are much larger than your standard hydration packs, and I'd recommend them for people who like to carry around a decent amount of stuff with them throughout the day.  
I personally like having lots of different festival accessories with me, so I've purchased myself one of the funky Vibedration Festival Hydration Backpacks!!  There are a few more colorful designs to choose from, and they will all look great for this upcoming music festival season!
They're fun, affordable, and simply an amazing option for a festival bag that's just the right size for the dance floor!
Price: $59.99 – $79.99 (Read Reviews & Browse Designs)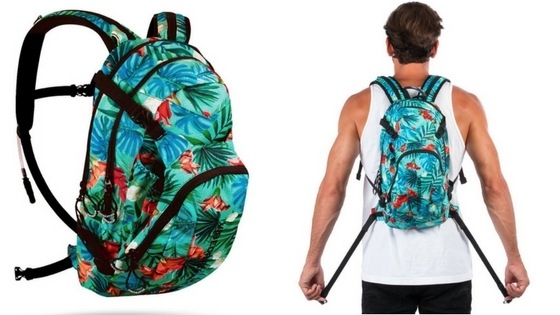 ---
If you're looking to purchase a Camelbak that's perfect for everyday use, hiking, school, backpacking, etc – then this the hydration pack for you!  It's for the festival attendee who needs a lot more space, because it is pretty massive, and it's not lightweight at all! 
This is one of the top-end options from the Camelbak brand, and of course comes with the fantastic The Got Your Bak™ Lifetime Guarantee!  Camelbak Transformer for my next festival if I could combine it with my festival photography backpack.  
While it's not the most expensive item on the list, you definitely won't have to purchase another festival backpack anytime soon!  
Price: $149.99  (Read Reviews & Check Availability)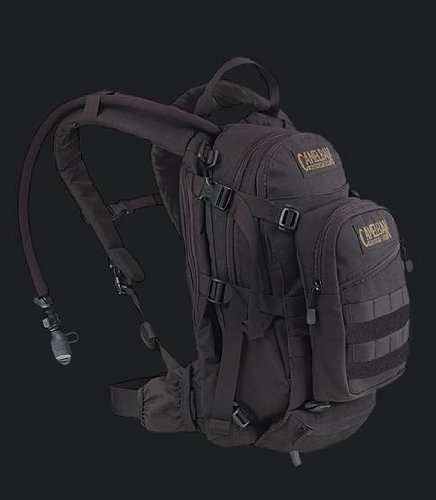 ---
With designs like Barfing Unicorn, Galaxy Cat, Dinosaur, and Galaxy Dog – it's no wonder that these KANDYPACK Rave Hydration Pack Backpacks have become extremely popular in the last couple years!! 
This is another one of Amazon's top choices, has fantastic reviews, and I can guarantee they will be a huge hit at your next music festival! Just get ready for all the fun compliments!!
Price:  $39.95 (Read Reviews & Browse Designs)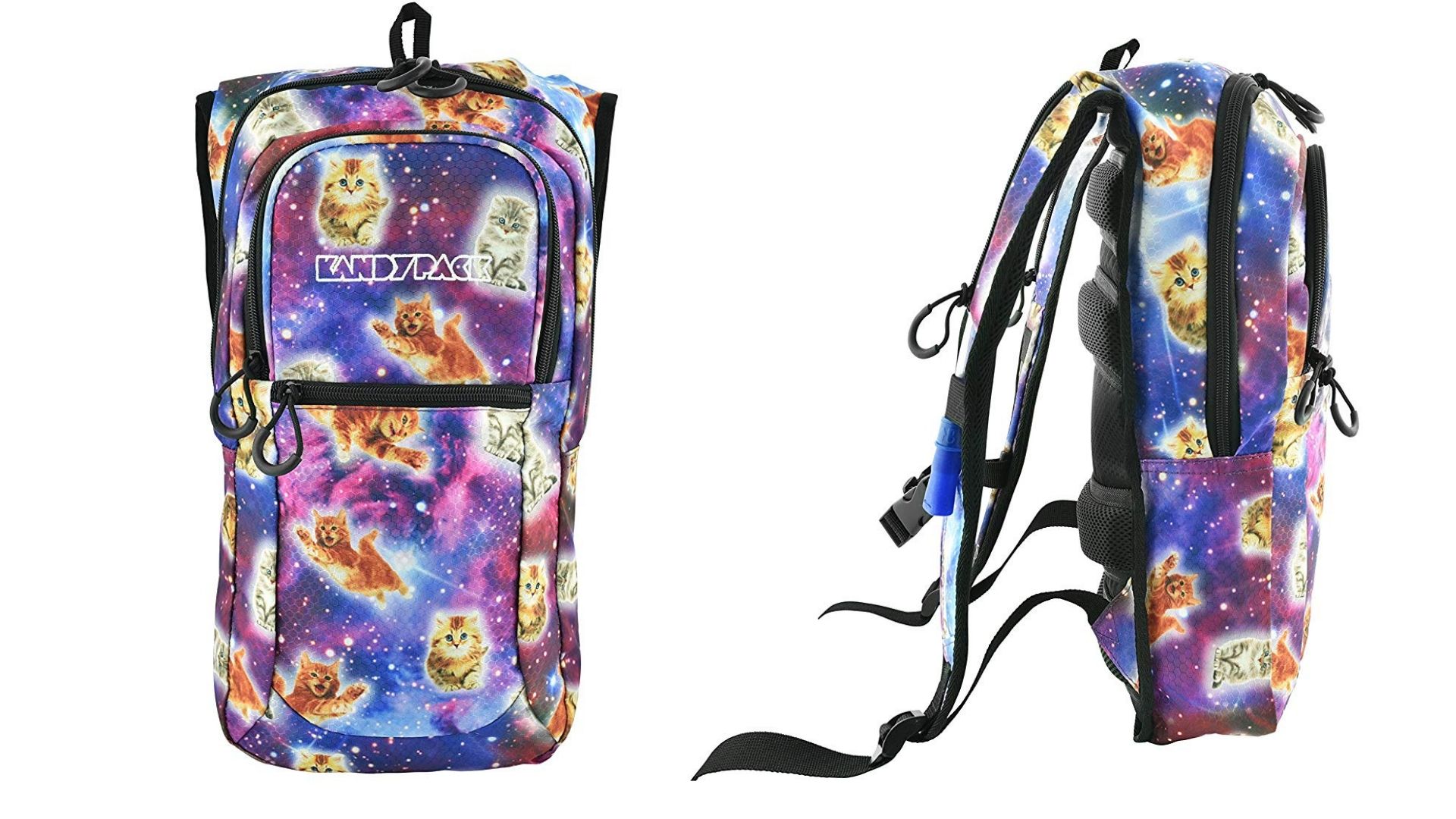 ---
While I typically like to do most of my online shopping on Amazon, I just discovered this epic brand Elevated Lyfe's Hydration Pack! All the reviews are absolutely superb, the designs are super cool, and are all really affordable!!
"ALL NEW design – more comfort, better fit and more storage! Lightweight design for long term use
Easy to use a deluxe mouthpiece with on/off valve and mouthpiece cap to keep mouthpiece clean.  Easy to remove bladder with access through the main compartment. 
Breathable shoulder straps with full padding and adjustable lengths. Custom designed back padding.  Two elastic mesh side pockets.  Adjustable chest strap to comfortably fit all sizes.  Multiple Compartments (outlined below) Secret pocket included in all bags (can safely hold keys, wallets, phones etc)."  
Price: $34.95 – $44.95 (Read Reviews & Browse Designs)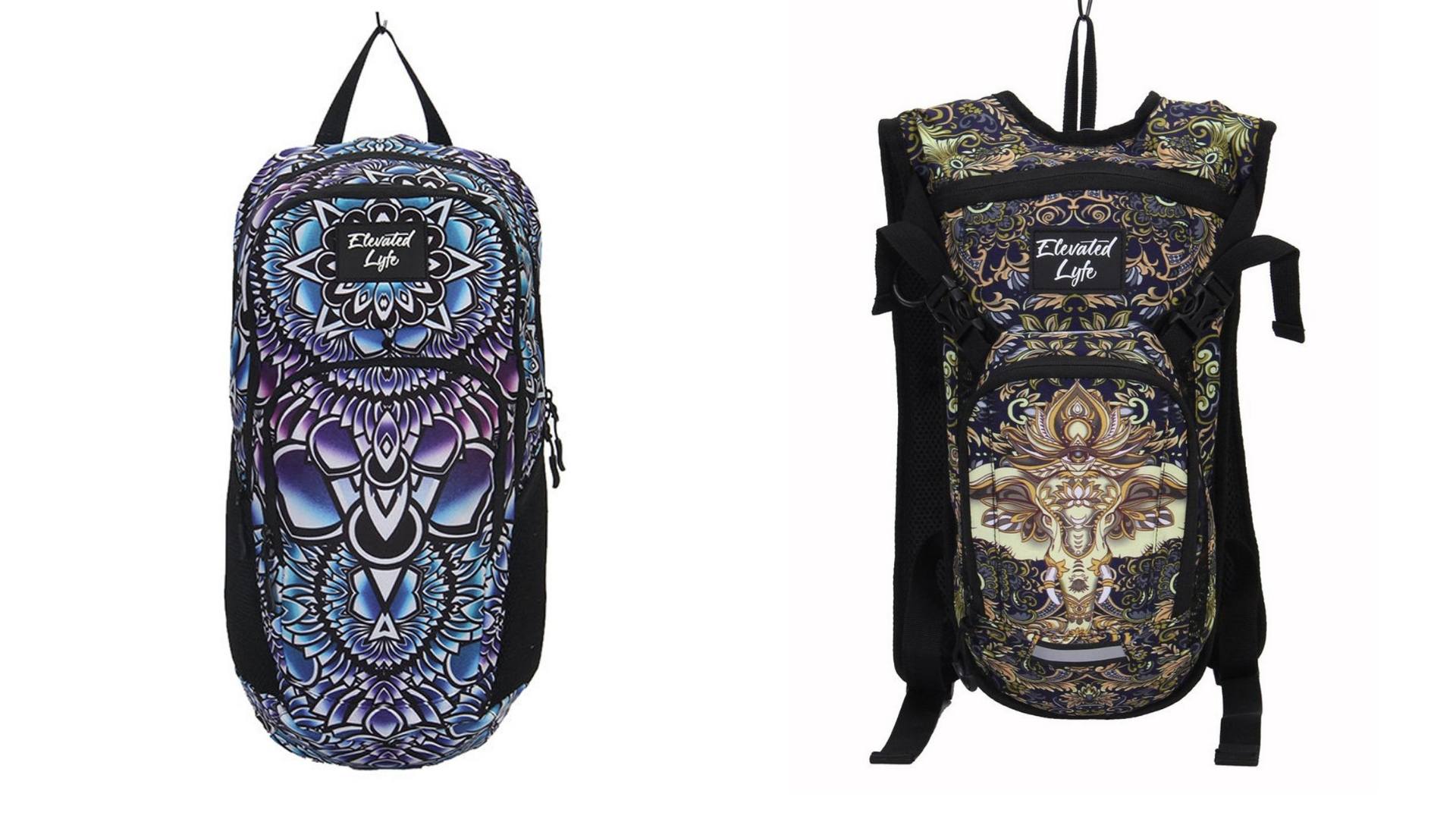 ---
BONUS** Hydration Bag Bladder + Any Backpack
Last, but certainly not least, another option is just to purchase the hydration bag bladder on it's own, and just throw it into any backpack you've got lying around!  I actually did that for Burning Man lastyear (as I was carrying around a really large backpack with camera gear), and it worked like a charm!  
Price:  $10.99 (Read Reviews & Check Availability)

---
Am I Missing Any Epic Festival Backpacks/ Hydration Packs? 
I love to keep these articles up to date with the best products, so if you really love a certain brand or style, feel free to let me know!  
Also, be sure to read my guide on festival fanny packs for a different type of bag!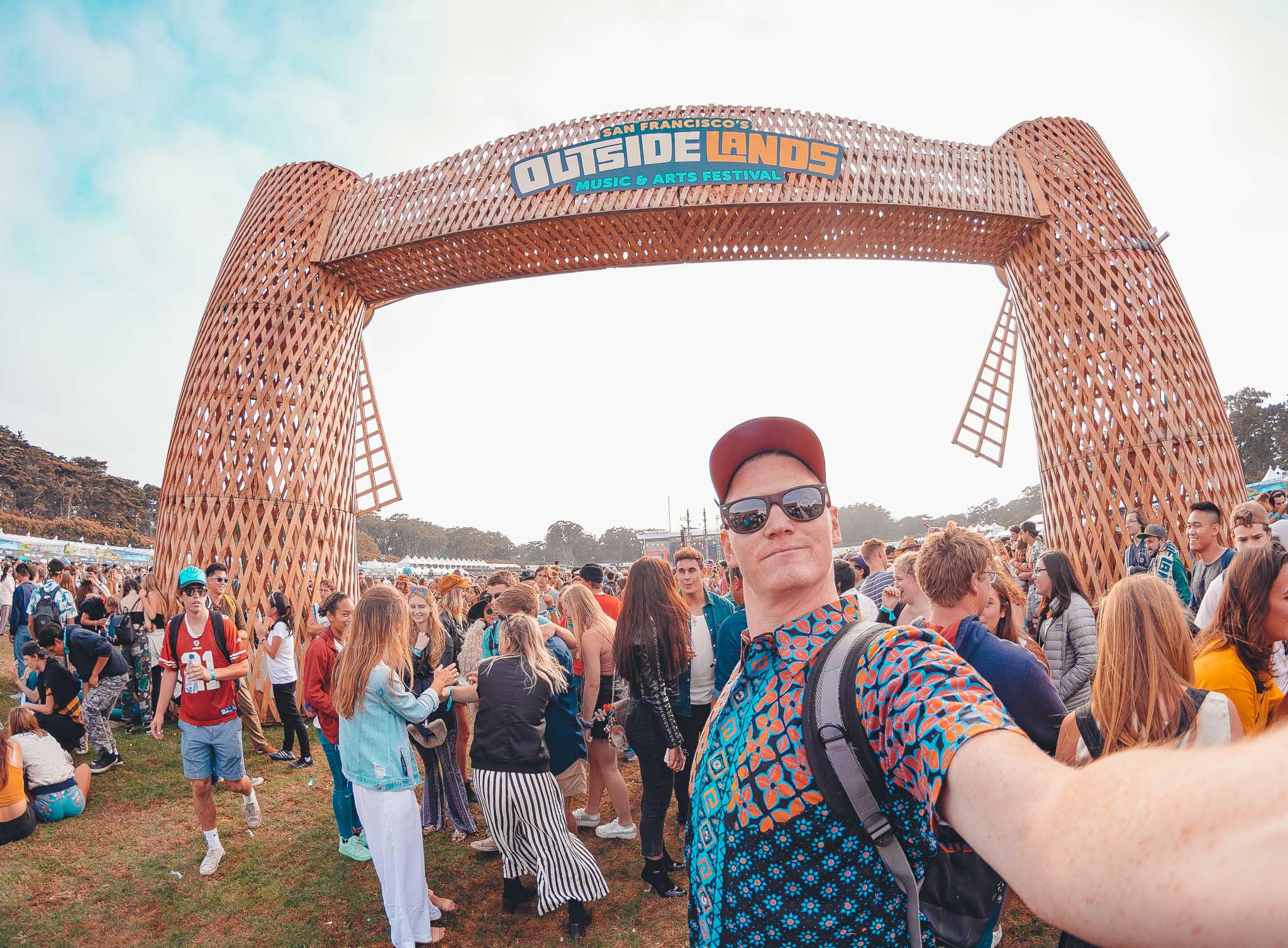 ---
Looking for the best music festivals to attend?  
Check out a few of my other favorite festival articles to help you feel more prepared, discover new events around the world, and watch tons of epic after movies!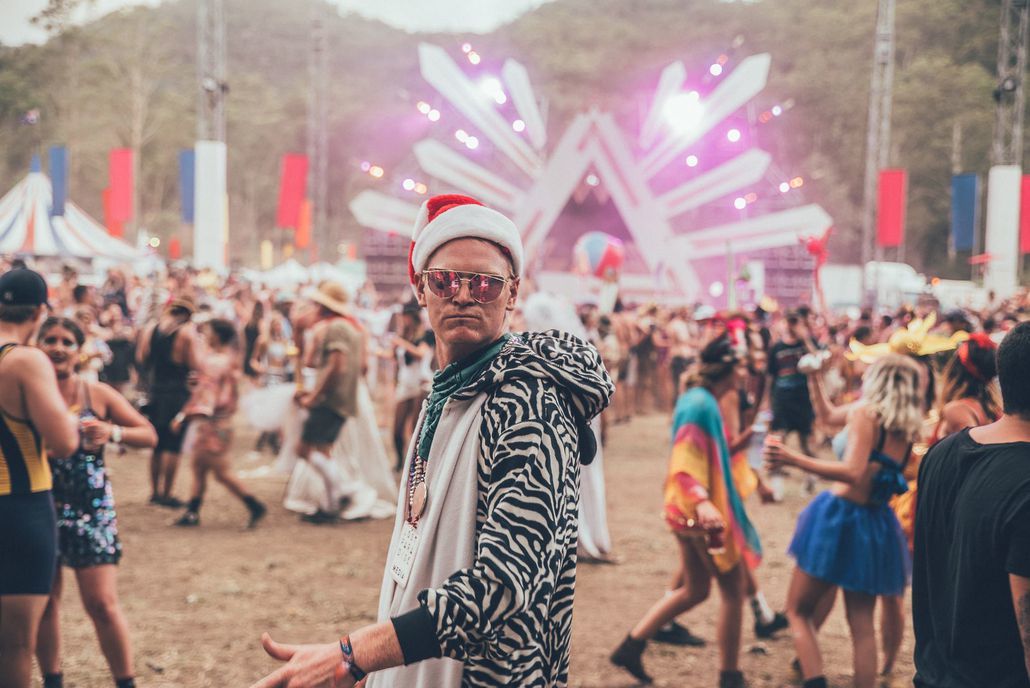 ---
Thanks for reading about these Best Festival Backpacks!
Share this article with your festival squad!