Why visit Italy? Need reasons to visit Italy? You've come to the right place. We've got ten alluring reasons why Italy is one of the best travel destinations.
Have you visited Italy? Is it on your bucket list? What's holding you back?
Italy makes for a great first international trip. It's a very safe country, the food is fantastic, and there are so many things to do. You can't really go wrong with Italy as your first stop outside of the United States.
There are few countries that can compare to the beautiful country of Italy. Whether you're interested in arts and history… oh, and food, there really is something for everyone who visits.
Italians are so passionate about their culture! You just can't help but love them while they try to feed you, even after you're so stuffed and can't fit anything else. They repeatedly tell you to "Mangia!" They are so endearing and the food is so good, we just love them for it.
We're kind of obsessed with Italy. It takes all our willpower not to blindly just book a flight to Italy and not look into other destinations every time we start planning our vacation time.
We try to mix up our travel plans with the little time off we have to visit new destinations… can you relate? That said, we will be back in Italy in the near future.
Disclosure: This post may contain affiliate links. If you decide to make a purchase from one of those links, we may get a commission at no extra cost to you. We appreciate your support.
Why do people love to visit Italy?
People love to visit Italy because of the fantastic food, the beautiful scenery, and the rich history.
Which city should you visit in Italy if I can only visit one?
While we do believe that any first trip to Italy should start in Rome, if you only can visit one city, then we absolutely recommended visiting Florence. Read our guide to things to do in Florence, Italy.
What are some of the must-see attractions in Italy?
The must-see attractions vary depending on what you're interested in, but generally speaking, a few of the must-sees are the Colosseum, Vatican City, Pompeii, and Florence Cathedral.
What's the best time of year to visit Italy?
While summer is the most popular time of year, the best time to visit Italy is in the spring or fall. The weather is milder, and there are fewer tourists.
Still not convinced? Here are our top 10 reasons to visit Italy and why it makes for one of the top travel destinations.
Reasons to Visit Italy
1. The Food Will Change Your Life
This is a Tasty Itinerary, so obviously, we are going to touch on the food first. The food in Italy is enough of a reason to fly there for dinner and back. If my flight from home was less than 6 hours or less, you bet we would have taken weekend trips many times over.
Italian cuisine is legendary all over the world. From pizza and pasta to gelato and wine, these are some of the most common Italian foods you probably eat regularly.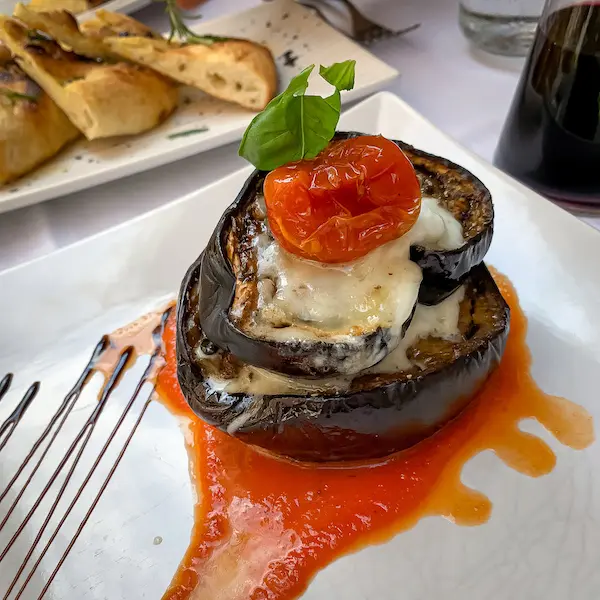 Why visit Italy? This is why!
When we say the food in Italy will change your life, we mean it! It will change the way you ever felt about the Italian food you ate at home. You'll realize that what they serve you back in the states is incomparable.
The dishes that we love so much are also prepared differently in Italy. You'll find yourself having authentic Italian meals that taste as Nonna prepared them herself. And sometimes, it is Nonna in the back kitchen of a trattoria cooking a feast with ingredients fresh from her garden.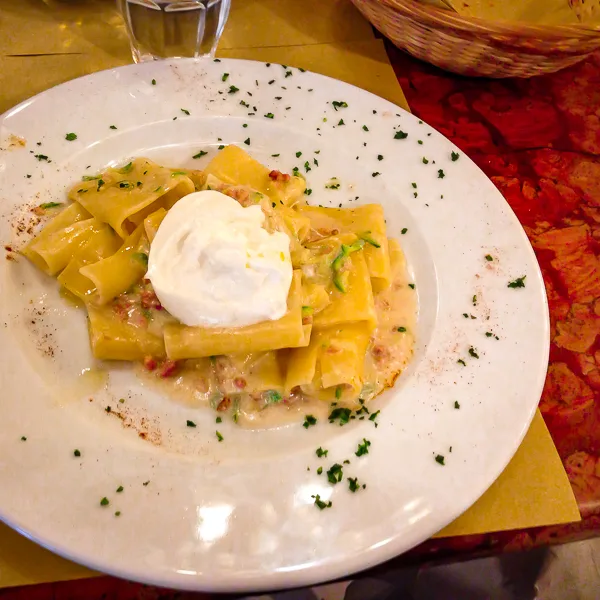 The food is also fresh, seasonal, and mostly organic.
And, Italians love to feed you! You can feel the love through their food.
We have to confess, we dream of the buttered chicken served to me at Trattoria Sostanza in Florence, the Neapolitan pizza in Naples… among many of the dishes we've had throughout our travels in Italy.
If we had to give you just one reason to visit Italy, it's the Italian cuisine. You can literally travel the country on your own foodie adventure.
Our Favorite Places to Florence, Italy
Where to eat in Florence? These are some of our favorite places to eat in Florence. We cover everything from pizza, sandwiches, Florentine steak, pasta, and yummy gelato.
2. You'll Learn More About Italy's History In Person Than You Will in Text Books
Why visit Italy? There are few places in the world with more history than Italy. From ancient ruins to art, it feels like it's displayed all around us when you are exploring Italy.
Some cities, like Rome, are basically open-air museums waiting for you to explore.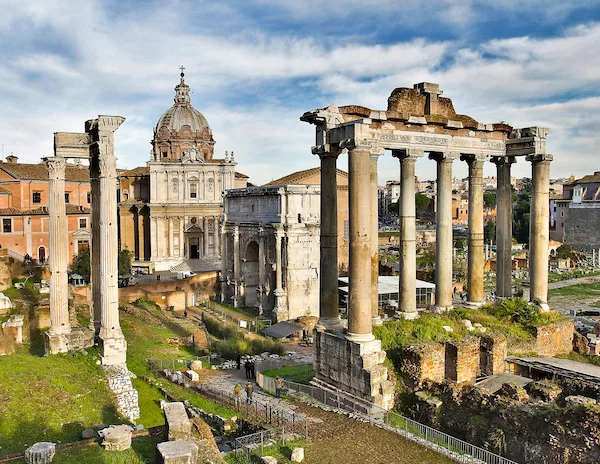 Rome, a UNESCO World Heritage Site, is one of the most popular tourist destinations for a reason. It's the cornerstone of civilization… one of the best reasons to visit Italy. It's packed full of ancient ruins like the Colosseum and the Pantheon. Which makes the Eternal City a must-see on any trip to Italy.
You can't truly appreciate the scale of the Colosseum until you see it in person. It's one of those places where pictures and videos don't do it justice.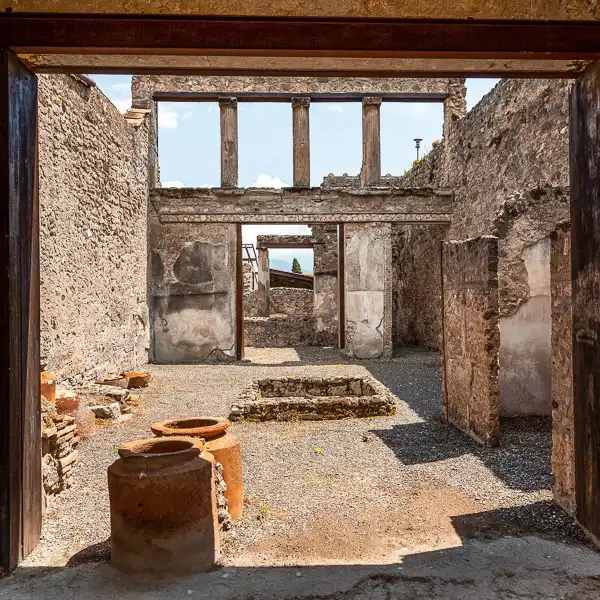 The same goes for Pompeii, an ancient city that was frozen in time by a volcanic eruption. Walking through the ruins of Pompeii is like taking a step back in time. You can see what life was like for the ancient Romans who called this city a home away from home.
As you visit these destinations, you'll gain in person the history that you read about in school and possibly have forgotten. And, you'll have a better understanding as you stand in the middle of some of the most amazing historical sites that are still standing today.
3. Italy is for Art Lovers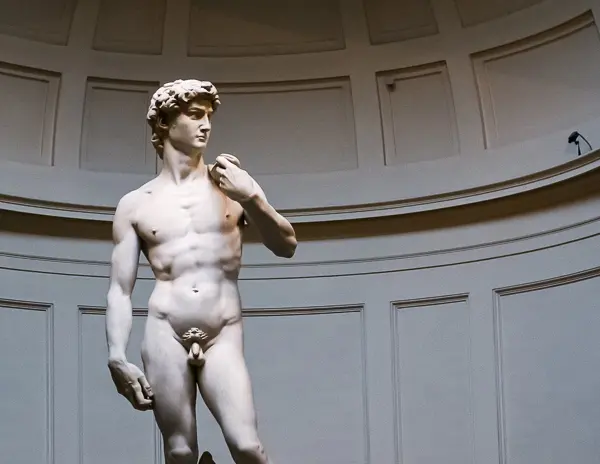 Art in Italy is everywhere, not just in museums. You'll find frescoes on the walls of churches, palaces, hotels, and sometimes even in local residences. You can't walk down a street without seeing a statue or fountain. And, of course, the museums house some of the most famous paintings and sculptures in the world.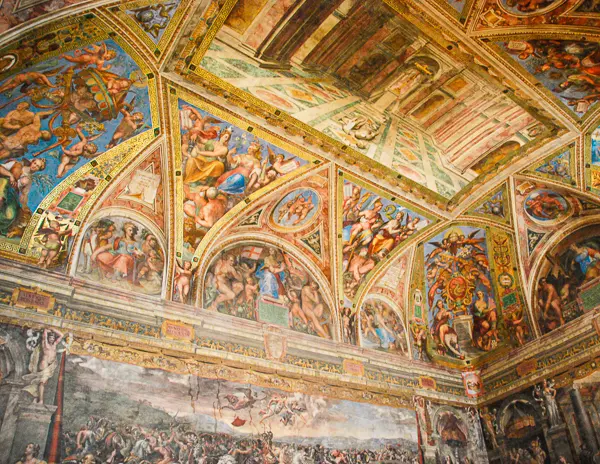 If you're not an art lover, you will become one during your trip to Italy. When you set your eyes on Michelangelo's David in Florence or the Sistine Chapel at the Vatican Museum, you'll be blown away. Believe me, photos do not do it justice.
Florence, the birthplace of the Renaissance is full of art and architecture from some of history's most famous artists like Michelangelo and Leonardo da Vinci.
The Uffizi Gallery in Florence is one of the top reasons to visit Italy for art lovers. It houses some of the most famous paintings in the world like Botticelli's "The Birth of Venus" and da Vinci's "Annunciation."
But, the Uffizi Gallery is just one of Florence's many museums. There's also the Bargello Museum, which houses some of Michelangelo's early works. And, if you want to see some of Leonardo da Vinci's greatest works of art and engineering, you have to visit the Museo della Scienza in Milan.
No matter where you go in Italy, you'll be surrounded by art. And, you'll have the opportunity to see some of the most famous paintings and sculptures in history.
These are just a few reasons why Italy is the perfect destination for art lovers.
4. The Architecture Will Take Your Breath Away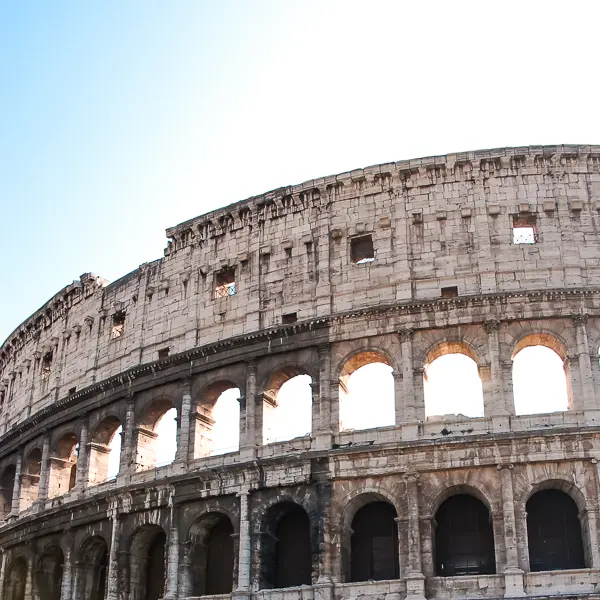 Italy has it all when it comes to amazing architecture. The Colosseum is one of the most famous architectural feats in history.
Ancient ruins, grandiose cathedrals, and quaint cobblestone streets. Sometimes you'll feel like it's a dream and you're in the middle of a movie set.
From city to city, you'll find different styles of architecture.
In Venice, you'll find Gothic palaces like the Doge's Palace. In Florence, you'll find Renaissance masterpieces like the Duomo and Palazzo Pitti. And in Rome, the ancient Roman ruins, the Pantheon, St. Peters Basilica, and more.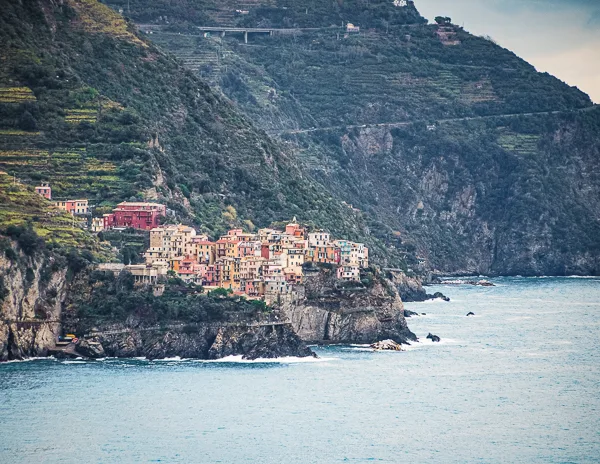 In Cinque Terre, you'll find a string of cliffside villages with brightly colored houses. Then, beautiful hilltop towns build by Eustracans like Civita di Bagnoregio.
Everywhere you turn, there's a new architectural wonder waiting to be discovered
Each city has its own unique style, and you'll find something different around every corner.
Italy is also home to some iconic skyscrapers like the Unicredit Tower in Milan and Regione Piemonte Tower in Turin.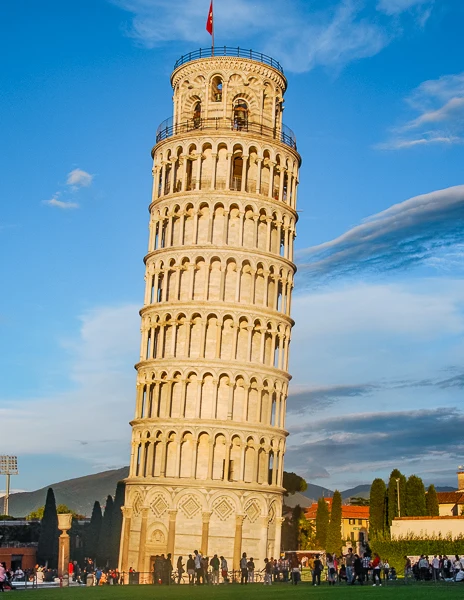 What about the infamous Leaning Tower of Pisa? An architectural phenomenon, indeed.
Whether you're an architecture enthusiast or not, you'll be amazed by the architectural feats throughout Italy.
5. Italians Know How to Live Life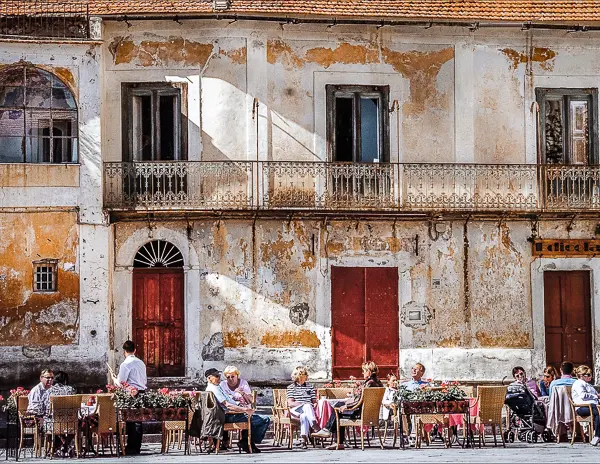 The Italians have a saying, "dolce far niente" which means "sweetness of doing nothing, sweet idleness" Some of us could learn something from an Italian's way of life.
You'll find that the pace of life is much slower in Italy than it is in other countries. People take their time and enjoy the simple pleasures of life.
Their days start with an espresso at the local bar or at home. They don't rush to a Starbucks. It's a sacrilege. This is why when you go to an espresso bar in Italy, there is no takeaway coffee. You're served right there and then at the counter. You either sip and savor it there or you take a seat, if available.
Leisurely lunch or dinner with family or friends follows later in the day.
And on some days they'll enjoy afternoon riposo.
You won't find Italians rushing around or stressed out. They know how to enjoy life and take things slow. And, they know how to have a good time.
This is why Sunday dinners are usually a long and leisurely affair. It's not uncommon for an Italian dinner to last hours.
Italians also know how to enjoy the outdoors. In the spring and summer, you'll find locals enjoying aperitivo (pre-dinner drinks) in the piazzas or going for a stroll after dinner.
They take month-long vacations in the summer. Close up shops and businesses, and head to the beach.
In the winter, you'll find people skiing in the Alps or taking a trip to one of the many thermal baths like Saturnia or Therme di Sorgeto.
No matter what time of year you visit Italy, you'll find locals enjoying life to the fullest. And, you can too when you visit Italy. You can plan a full vacation with things to do and see, but you'll also find yourself slowing down while you're there, savoring it, and enjoying every moment.
Take it from the Italians, that's the best way to enjoy Italy. You'll quickly fall in love with the Italian way of life. A whirlwind tour won't do it justice.
These are beautiful reasons to visit Italy.
6. Italy is Romantic
Whether you're planning a honeymoon, anniversary trip, or a romantic getaway, Italy is the perfect destination.
Italy is home to some of the most romantic cities in the world like Rome, Florence, Verona, Venice, and the Amalfi Coast… Capri!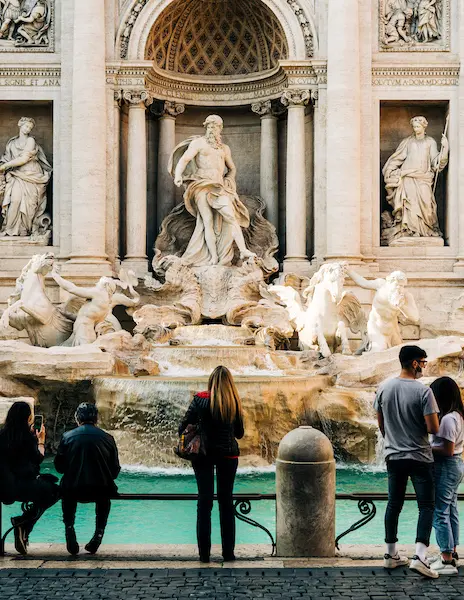 Rome is a city made for lovers. You can stroll hand-in-hand through the cobblestone streets, admire the Colosseum, or throw a coin in the Trevi Fountain. With its Old-World charm and countless romantic spots, it's easy to see why.
Then there's Florence, the birthplace of the Renaissance. You can't help but fall in love while strolling through the cobblestone streets while eating gelato and marveling at all of the incredible art. We celebrated our wedding 10 year anniversary (10 years ago) in Florence and hired a photographer to take photos of us throughout the city.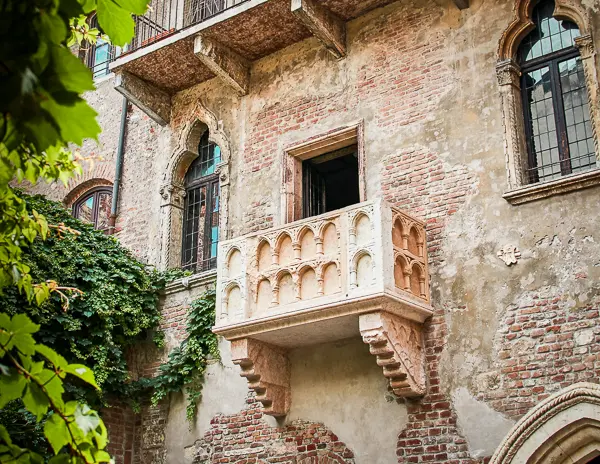 And, there's Verona. The city was made famous by Romeo and Juliet, one of the most tragic love stories. You can even visit Juliet's home, see the balcony and even write a letter to Juliet asking for relationship advice.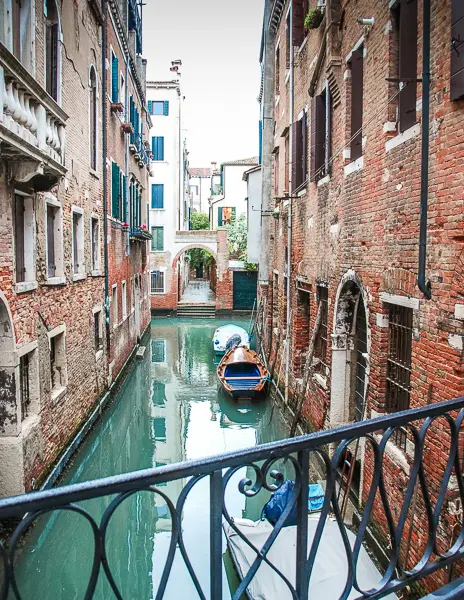 Last but not least, Venice. The city of canals and gondolas is one of the most romantic places in the world. Stroll through St. Mark's Square, get lost in the narrow streets of Venice, take a ride in a gondola, or enjoy a romantic dinner for two.
The Amalfi Coast is yet another spot that's popular among honeymooners and couples. With its cliffside villages, dramatic coastline, and incredible views.
Whether you're planning a romantic getaway or not, you'll find yourself feeling the love while in Italy.
Must-See Sites in Rome
What to see in Rome? Add this list of important sites to your Rome itinerary to will help make the most of your time in Italy's capital city.
7. Italy is for Wine Lovers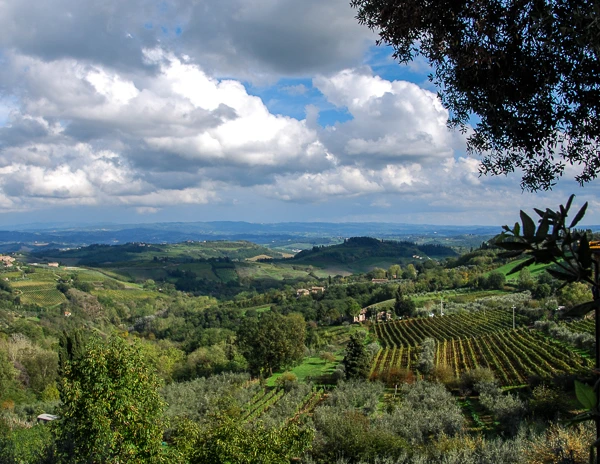 If you love wine, then Italy is the place for you. Italy is home to some of the best wines in the world like Chianti, Barolo, and Brunello di Montalcino.
You must try to book a wine tour or have a wine tasting. You'll learn all about the different types of wines, how they're made, and get to try a few for yourself. Even if you don't drink wine, visiting the vineyards and getting a tour is an experience all on its own.
The passion behind the process of winemaking is palpable. Seeing the love and dedication that goes into every bottle is an experience you won't soon forget.
Tuscany is one of the best places for wine lovers. The vineyards of Tuscany are some of the most famous in Italy and you could plan an entire road trip touring this region.
8. Every City and Region of Italy is a New Adventure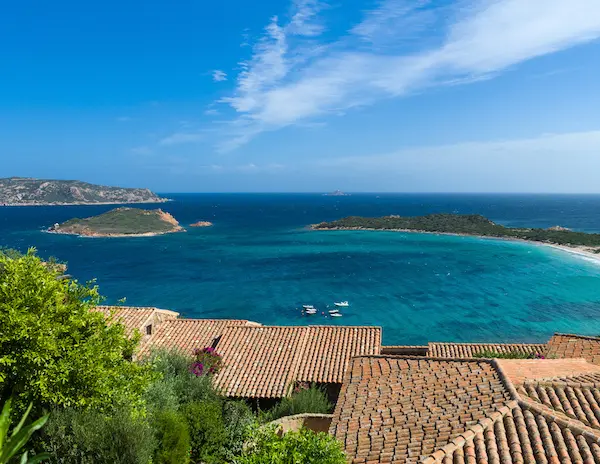 When most people think of Italy, they think of Rome, Florence, and Venice. But, there's so much more to Italy than just those three cities.
You can make multiple trips to Italy, focusing on each of its regions because they all have something different to offer. Each region has its own culture, food, and wine. You can spend months in Italy and still not see everything it has to offer.
From the beaches of Sardinia to the mountains of the Dolomites, seaside villages of Puglia, and the rolling hills of Tuscany.
If you're looking for a beach vacation, then head to Amalfi Coast, Sardinia, or Puglia. If you want to go skiing, then the Alps are calling your name. Or, if you want to explore a new city, then go to Milan, Naples, or Cortona.
You can find whatever you're looking for in Italy.
The options are endless when it comes to exploring Italy.
9. Shopping in Italy is a Dream
If you love to shop, then you'll be in heaven while in Italy. From high-end fashion brands to local artisans for your home, you'll have fun shopping in Italy.
Not only will you find some of the big-name luxury brands in Milan, but the leather goods in Florence are worth the trip to Italy. We always pick up new wallets and bags while we are in Florence – they last me for years.
In Italy, you can also find anything from hand-painted ceramics to handmade jewelry, which makes for beautiful souvenirs for loved ones.
Our favorite things to shop for the home are the wooden spoons, cutting boards, and bowls made out of olive wood trees.
You will love the open-air markets as you will get to see locals buying their fresh produce for the day. Local handmade goods, soaps, and other products you may want to bring home with you.
Make sure to leave room in your suitcase because you'll definitely want to bring some of these treasures home with you. We have been known to buy a new leather carry-on to take home with us and carry our purchases.
10. The People of Italy Will Make You Feel at Home
The Italians are some of the most hospitable people in the world. They love to feed you, show you around their city, and make sure you're having a good time.
Even if you don't speak Italian, they will find a way to communicate with you. We've had many conversations with people in Italy, and even though we speak a fraction of their language (hubby speaks some), we manage to understand each other. For the most part, they are always so warm and welcoming.
When we were visiting Lucca, the aroma of deliciousness lured us into a bakery where a local insisted we must try their focaccia. They helped us order a sandwich since the owner didn't understand our broken Italian. They were just so happy to help and share the food they love with us.
A lot of Italians also do speak English, but we always suggest practicing a few key phrases to get by and show our respect when visiting.
Tip: Google Translate is a great app to use to help with the communication barrier.
[download for iPhone] [download for Android]
If you're looking for a place to feel at home while traveling, then Italy is the place for you.
These are our top and most attractive reasons to visit Italy and we hope that we've convinced you to add Italy to your list of places to travel to. It's one of the most magical, delicious and beautiful countries in the world and we can't wait to go back.
So, if you're looking for a vacation destination that will sweep you off your feet, consider Italy.
Why visit Italy? What reasons would you add to our list? What are your favorite reasons to visit Italy?
Let us know in the comments below.
Don't forget to share the love on Pinterest: